Music 101 for Saturday 24 August 2013
4:10 PM.Joshua "Spanky" Moore explores the science, psychology and sociology of bands and musicians in an attempt to understand this peculiar species of human being. Act 1: The Competition - Musicians often… Read more Audio
2 - 3pm
Thomas Oliver In Session
Leaving his roots/rock group behind, Thomas Oliver plays us songs from his new full length instrumental album, Beneath The Weissenborn. Fans of beautiful locally handcrafted Weissenborn lap slide guitars rejoice.

Engineer- Phil Brownlee. Camera- Lena Hesselgrave
Black Joe Lewis and The Honeybears- Electric Slave
Garage bluesman Joe Lewis on why emulating James Brown can only get you so far, and the frustrating Texas concerts that fed into his new album Electric Slave.
Dark Horses of the Silver Scrolls
Nick Atkinson takes a look at the upcoming Silver Scrolls, profiling a few of the lesser known artists to make the final twenty.
3 - 4pm
Gogol Bordello - Pura Vida Conspiracy
Over the course of 6 albums and constant touring, Gogol Bordello have established a global reputation for high octane performances and charismatic melodies.
Trevor Reekie talks to Eugene Hutz, the group's vocalist and songwriter, about their new album Pura Vida Conspiracy, and what makes him tick, as a writer, man and musician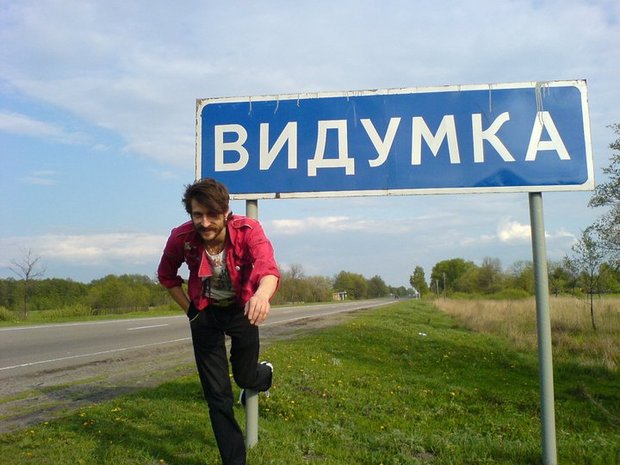 Eugene Hutz
Surf City - We Knew It Was Not Going To Be Like This
Auckland quartet Surf City built their 2nd album from recordings the band made in three different continents, and ever changing circumstances. Sam Wicks talks to Surf City's Davin Stoddard and Jamie Kennedy about how their album We Knew It Was Not Going To Be Like This came together...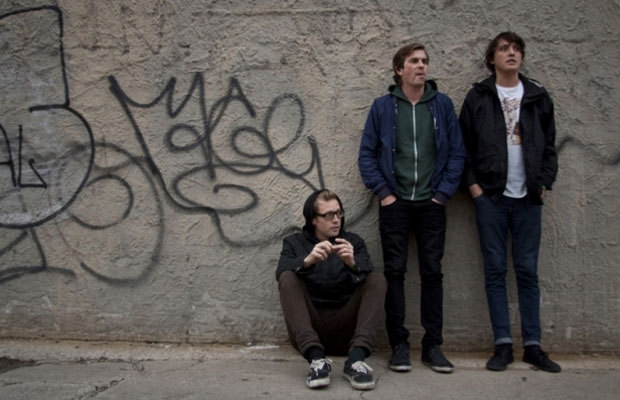 Surf City
Cloud Control- Dream Cave
The Australian psychedelic group tell why the sound of a man showering followed them around on their second album, Dream Cave, and how future collaborations with Warren G could be on the cards.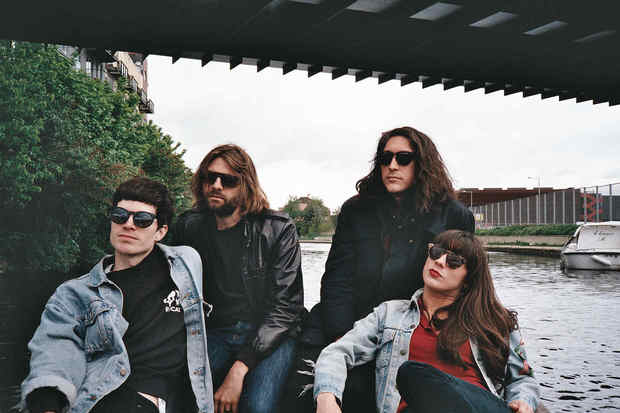 Cloud Control
4 - 5pm
Music is Sport - First Half
With a small army of brutally honest musicians and vaguely credible experts, Joshua "Spanky" Moore explores the science, psychology and sociology of bands and musicians in an attempt to understand this unique subset of human being. With thanks to RDU in Christchurch
The Sally Ridge Quartet
Some of Auckland's most challenging experimental improvisors harness the power of one of Auckland's most talked about celebrities in The Sally Ridge Quartet. Nick Atkinson ponders this way-out pairing.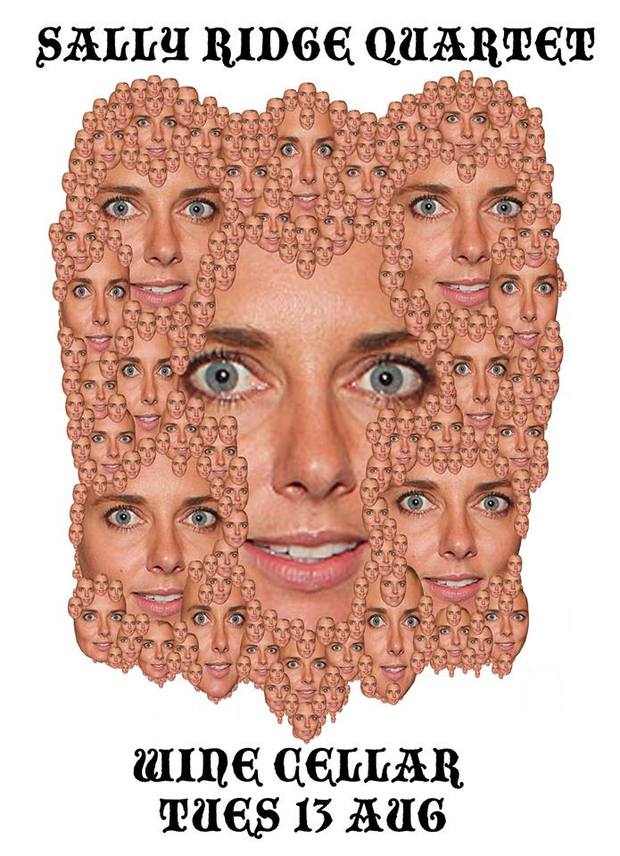 Music played in this show
2-3pm
Artist: Ry Cooder
Song: Cherry Ball Blues
Composer: Skip James
Album: Boomers Story
Label: Reprise
Thomas Oliver in Session
Artist: Thomas Oliver
Song: Born
Composer: Oliver
Album: Beneath the Weissenborn
Label: Thomas Oliver Music
Artist: Thomas Oliver
Song: The Moment
Composer: Oliver
Label: Radio New Zealand recording
Artist: Thomas Oliver
Song: Born
Composer: Oliver
Label: Radio New Zealand recording
Artist: Ben Harper with Charlie Musselwhite
Song: I'm In I'm Out and I'm Gone
Composer: Harper / Mozersky
Album: Get Up!
Label: Stax
Black Joe Lewis and The Honeybears
Artist: Black Joe Lewis and The Honey Bears
Song: Skulldiggin
Composer: Lewis
Album: Electric Slave
Label: Vagrant
Artist: Black Joe Lewis and The Honey Bears
Song: Dar es Salaam
Composer: Lewis
Album: Electric Slave
Label: Vagrant
Artist: Charles Bradley
Song: Hurricane
Composer: Bradley
Album: Victim of Love
Label: Daptone
Dark Horses of the Silver Scrolls
Artist: Tipene
Song: West Side Hori
Composer: Tipene Williams, Justin Ferguson
Album: Tautoko (yet to be released)
Label: Empire/Warner
Artist: Sharkness
Song: Unstuck, Cobra Jacket
Composer: Robin Hinkley
Album: Coat of Arms
Label: Private
Artist: Tattletale Saints
Song: Complicated Man
Composer: Cy Winstanley
Album: How Red is the Blood
Label: Old Oak Music
Artist: Calexico
Song: Algiers
Composer: Burns / Bay / Convertino
Album: Algiers
Label: Spunk
3-4pm
Gogol Bordello
Artist: Gogol Bordello
Song: We_Rise_Again
Composer: Hutz – Gogol Bordello
Song: Lost_Innocent_World
Composer: Hutz – Gogol Bordello
Song: Dig_Deep_Enough
Composer: Hutz – Gogol Bordello
Song: My_Gypsy_Auto_Pilot
Composer: Hutz – Gogol Bordello
Song: I_Just_Realized
Composer: Hutz – Gogol Bordello
Song: The_Other_Side_Of_Rainbow
Composer: Hutz – Gogol Bordello
Song: Malandrino
Composer: Hutz – Gogol Bordello
Song: It_Is_The_Way_You_Name_Your_Ship
Composer: Hutz – Gogol Bordello
Song: Amen
Composer: Hutz – Gogol Bordello
Album: Pura Vida Conspiracy
Label: Casa Gogol Records – Mushroom Group
Artist: Leningrad Cowboys
Song: Kasakka
Composer: Leningrad Cowboys
Album: We Cum From Brooklyn
Label:Chlodwig
Surf City- We Knew It Was Not Going To Be Like This
Artist: Surf City
Songs: Songs From A Short Lived TV/NYC/It's A Common Life/I Had the Starring Role/No Place to Go/Oceanic Graphs of the Wilderness
Album: We Knew It Was Not Going To Be Like This
Composer: Surf City
Label: Arch Hill Recordings
Artist: King Krule
Song: Borderline
Composer: Marshall
Album: 6 Feet Beneath The Moon
Label:EMI
Cloud Control- Dream Cave
Artist: Leland W Sprinkle
Song: American Medley
Composer:
Album:
Label:
Artist: Pepe Deluxe
Song:In the Cave
Composer: Malmstrom / Spectrum
Album: Queen of the Wave
Label: Catskills
Gig Guide
Artist: An Emerald City
Song: Reindeers Running
Composer: An Emerald City
Album: Circa Scaria
Label: Banished From The Universe
4-5pm
Artist: Gray Bartlett and Brendan Dugan
Song: All Blacks Song
Composer: Bartlett/ Dugan
Album: Rucks, Tries & Choruses: The History Of NZ Rugby In Song
Label:EMI
Music Is Sport
Artist: Rune Lindbaek
Song:Wonder (Cos/Mex Mix)
Composer: Lindbaek
Album: single
Label: Drum Island
Artist: HDSPNS
Song: Awa
Composer: HDSPNS
Album: Vivdism
Label:
Artist: Zirkus
Song: Elephant
Composer: Zirkus
Album: Sirius Music
Label: iiii
Sally Ridge Quartet
Artist: Sally Ridge Quartet
Song: Untitled Improvisation part 1
Composer: Jeff Henderson, Chris Palmer, Samin Son
Album:
Label: Radio New Zealand recording
Artist: The Elephant Men
Song: Jesus Love You But Not Like That
Composer: Chris Palmer, Craig Taylor, Rick Cranson
Album: Let You Entertain Me
Label: iiii
Artist: Sally Ridge Quartet
Song: Untitled Improvisation part 2
Composer: Jeff Henderson, Chris Palmer, Samin Son
Album:
Label: Radio New Zealand recording
Artist: Dick Whyte and The Bent Folk
Song: What If
Composer: Whyte
Album: We Can Pretend
Label:Epic Sweep Records
Artist: Nick Waterhouse
Song: I Can Only Give You Everything
Composer: Waterhouse
Album: Is That Clear
Label: Innovative Leisure