Music 101 for Saturday 17 August 2013
Rip It Up
Groove Guide editor Grant Hislop has just bought Rip It Up, one of the country's last music magazines. We find out what Grant has in store for the title, and ask freelance journalist and critic Duncan Greive what the future holds for high quality music journalism in Aotearoa.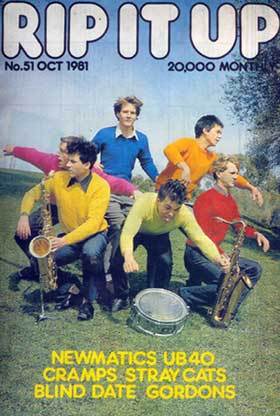 Ladi6: Automatic
Karoline Tamati is more than a solo artist, she's the figure-head of a close-knit family unit along  with her partner and music collaborator Brent Park. They unveil the motives behind the 3rd album from Ladi6,  Automatic, and the reasons for recording in Detroit with J Dilla protégé, Waajeed.
Bulletproof
From drum'n'bass to dubstep, Christchurch-born, Auckland-based electronic music producer Jay Monds has been testing the limits of bass bin speakers for 17 years. Despite his extensive production experience and impressive pedigree as a touring DJ he has found himself looking for options beyond the dancefloor. Sam Wicks talks to Jay about the highs and lows of contemporary club culture.
3-4pm
Sheep Dog and Wolf- Egospect
Multi instrumentalist and former Bandicoot drummer Daniel McBride talks us through his debut album Egospect.
Hear Daniel on the special kind of RSI reserved for multi instrumentalists here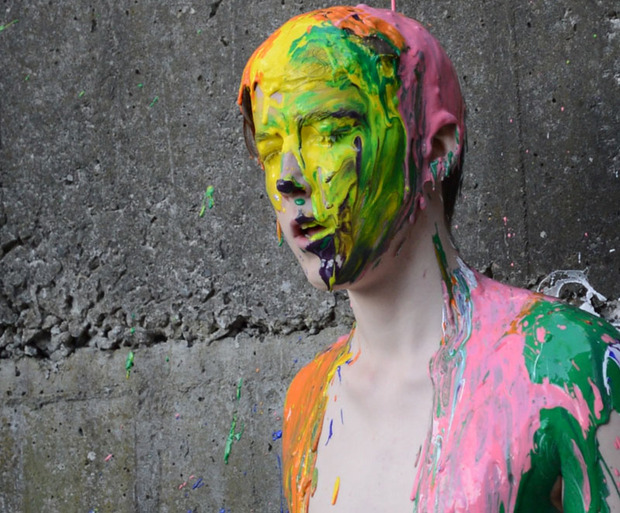 Splashh
Spearheaded by two Kiwi boys, Aptly named four piece Splashh have been making waves across the UK music scene, drenching listeners in warm fuzz and feedback that seems far more at home amongst West Coast USA than the concrete jungle that is London.
We catch up with sticks man Jacob Moore during his never ending English summer.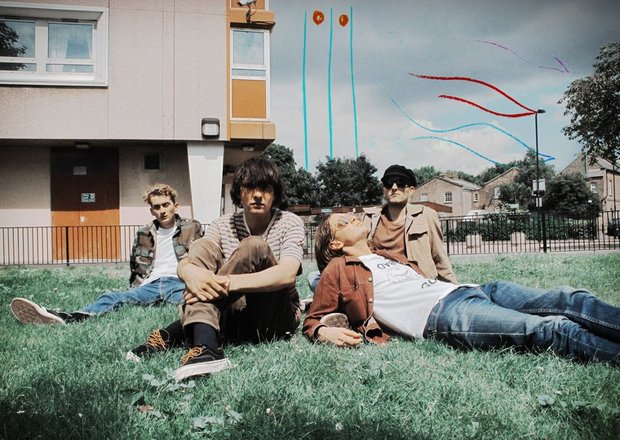 Auckland: Just Another Cowboy Town?
Nick Atkinson saddles up and explores a Friday night in the Queen City. From release parties in Ponsonby to hoedowns on K Rd, while dodging ques and covers bands in between, Nick encounters some of the characters and personalities who partake of the Auckland nightlife.
Marc Bolan – Ride a White Swan
T Rex frontman Marc Bolan was the ultimate chameleon, who's hugely influential career was incredibly prolific considering his short life. Bolan was killed in a car crash in 1977 before he turned 30. Bolan arguably can claim to have introduced glam rock with a plethora of hit singles that still have currency today.
For Music 101 Trevor Reekie talks to Lesley-Ann Jones, about her new book Ride A White Swan – The Lives and Death of Marc Bolan.
The Sampler: Dennis O'Brien
Nick Bollinger takes a listen to a retrospective set of romantic pop from Dennis O'Brien for The Sampler
Introducing: Melting Pot Massacre
Melting Pot Massacre with 'Migrant and Refugee Solidarity Song' from their EP Diaspora.
 
Music played in this show
2-3pm
Artist: The Chills
Song: Purple Girl
Composer: Phillipps
Album: Kaleidoscope World
Label: Flying Nun
Rip It Up
Artist: Orange Juice
Song: Rip It Up
Composer: Collins
Album: Rip It Up
Label: Polydor
Artist: Slum Village
Song: Get Dis Money
Composer:Yancey
Album: Fantastic Volume 2
Label: Barrak
Ladi 6-Automatic
Artist: Ladi 6
Song: Slow Ride, Burnin'
Composer: Robert O'Bryant, Karoline Tamati, Illana Weaver
Album: Automatic
Label: Universal
Artist: Ladi 6
Song: Diamonds
Composer: Karoline Tamati, Brent Park, Brandon Haru
Album: Automatic
Label: Universal
Artist:Pacific Heights
Song: TK Funk
Composer: Abrams / Mara TK
Album: Quiet Storm
Label: Truetone