Music 101 for Saturday 10 August 2013
2-3pm
James Blake
The Londoner, cultivates a sense of lonely, otherworldly realms with his introverted electronica he also relies heavily on his long-time band mates, guitarist Rob McGowan and drummer Ben Assiter.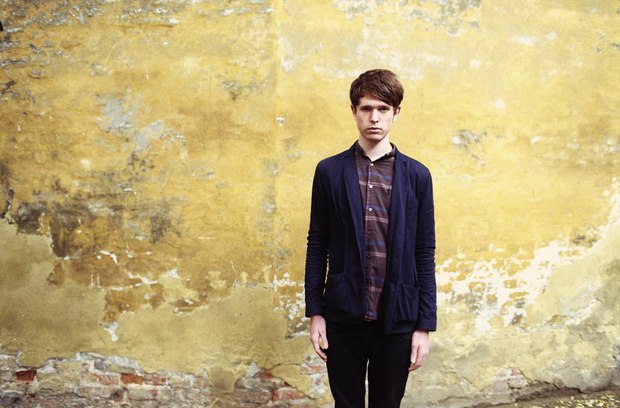 Laura Veirs - Warp and Weft
The follow up to July Flame has been years, and a couple of children, in the making. Laura Veirs tells how motherhood motivated her to write the new album, and experience higher highs and lower lows.
Among the collaborators, was new mentor K.D. Lang. Hear Laura talk about their collaboration here.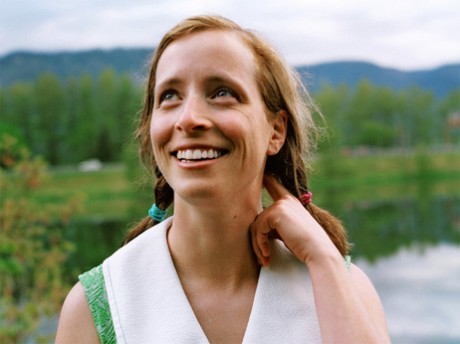 Laura Veirs- photo by David Belisle
The Sampler: Aiofe O'Donovan- Fossils
Nick Bollinger reviews a solo outing from Crooked Still front-woman Aiofe O'Donovan.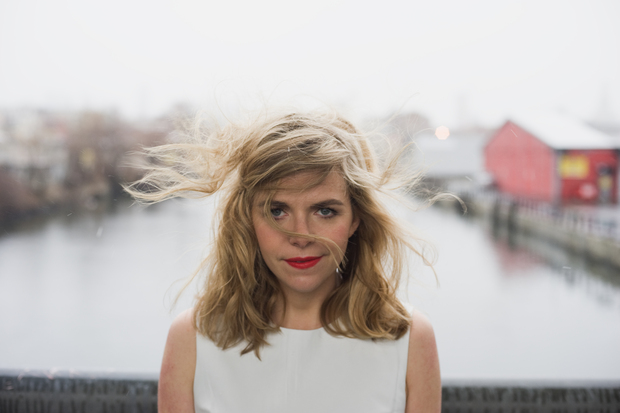 3-4pm
Pixie Williams
We celebrate the life of Pixie Williams, best known for the classic song 'Blue Smoke', who passed away this week.
Photo courtesy of Blue Smoke Records
You can find out more about Pixie on the Radio New Zealand Website where we have a special page set remebering her life and music here: Pixie Williams in Memoriam
The Sampler - Soul Food
Nick Bollinger looks at a new compilation exploring the links between soul music and soul food.
Jake Bugg- Jake Bugg
New school skiffler Jake Bugg talks about channeling the voice of Johnny Cash and recording with super-producer, Rick Rubin.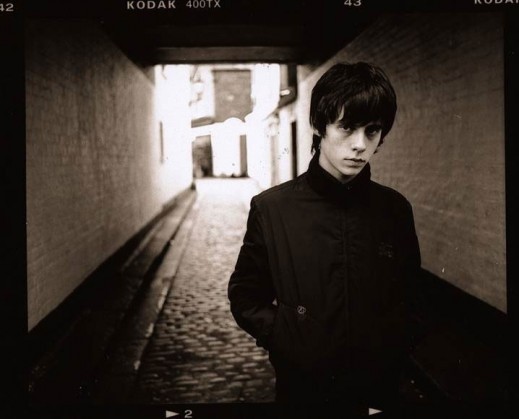 Gig Guide
4-5pm
Musical Chairs featuring Chris Priestley
Chris Priestley has been one of the primary movers and shakers in in Auckland folk music scene for over thirty years. In addition to his work as a musician and songwriter, Chris was one of the  founders of Real Groovy Records along with starting up such iconic folk cafes as Java Jive and The Atomic Café.
In this episode of Musical Chairs Chris Priestley recounts his story from attending folk festivals in the 1970s, forming his own group in the 80s and establishing a sanctuary where aspiring folk singers could meet and share their songs.
Even now, Chris is promoting New Zealand's folk music heritage with his latest release, Unsung Heroes, a collection of new songs written about some of New Zealand's most colourful historical characters.

The Wellington Sea Shanty Society
Self confessed land lovers Vorn and Urbantramper explore New Zealand's sea faring heritage, through song.
Music played in this show
2-3pm
Artist: Lord Jamar and RZA
Song: Deep Space Instrumental
Composer:
Album: Wu Tang Meets The Indie Culture Vol 2
Label: Ihophop Distribution
James Blake
Artist: James Blake
Song: Overgrown
Composer: James Blake
Album: Overgrown
Label: Atlas
Artist: James Blake
Song: The Wilhelm Scream
Composer: Leslie Feist
Album: James Blake
Label: Atlas
Artist: James Blake
Song: Limit To Your Love
Composer: Leslie Feist, Jason 'Gonzales' Charles Beck
Album: James Blake
Label: Atlas
Artist: James Blake
Song: Overgrown, DLM
Composer: James Blake
Album: Overgrown
Label: Atlas
Artist: Art Tatum
Song: Elegy
Composer: Massenet
Album: The Art Tatum Solo Masterpieces Volume II
Label: PABLO
Artist: James Blake
Song: Retrograde, Life Round Here
Composer: James Blake
Album: Overgrown
Label: Atlas
Artist: Bibio
Song: Raincoat
Composer: Bibio
Album: Silver Wilkinson
Label: Warp
Laura Veirs- Warp and Weft
Artist: Laura Veirs
Song: Dorothy of the Island, Sun Song, America, That Alice, Say Darlin Say, White Cherry
Composer: Veirs
Album: Warp and Weft
Label: Bella Union
 
The Sampler: Aoife O'Donovan- Fossils
Artist: Aoife O'Donovan
Songs: Lay My Burden Down, Briar Rose, Rd & White & Blue & Gold, Beekeeper, Thursday's Child, Fire Engine, Oh Mama
Composer: O'Donovan
Album: Fossils
Label: Yep Rock
Artist: James Duncan
Song: Anti Radiation Fez (feat Watercolours)
Composer: Duncan
Album: Banished From the Universe Mixtape
Label: Banished From The Universe
3-4pm
Pixie Williams
Artist: Pixie Williams
Song: Maori Rhythm
Composer: D Vincent
Album: For the Record
Label: Blue Smoke
Artist: Fred Astaire/Leo Reisman and his Orchestra
Song: Night & Day
Composer: C Porter
Album: A Centennial Celebration
Label: RCA
Artist: Pixie Williams
Song: Senorita
Composer: R Karaitiana
Album: For the Record
Label: Blue Smoke
Artist: Pixie Williams
Song: Let's Talk it Over
Composer: R Karaitiana
Album: For the Record
Label: Blue Smoke
Artist: Pixie Williams
Song: Blue Smoke
Composer: R Karaitiana
Album: For the Record
Label: Blue Smoke
Artist: George Duke
Song: Reach For It
Composer: Chandler / Duke
Album: Reach For It
Label: Epic
The Sampler: Soul Food
Artist: Various
Song: Greasy Spoon
Composer: Rice/Hayes/Porter/Shamwell
Song: Soul Food
Composer: McDaniel
Song: Watermelon Man
Composer: Oscar Brown Jr.
Pig Snoots
Composer: Sain/Williams
Song: Corn Bread and Beans
Composer: Brodie
Song: Strokin' The Grits
Composer: Whitfield/ BaralWhitfield
Song: Grits
Composer: Diggs/Turner
Album: Soul Food: The Sound Of African American Cooking
Label: Trikont
Artist: Liam Bailey
Song: On My Mind
Composer: Bailey
Album: Please, Please Me EP
Label: Truth & Soul
Artist: Robert Johnson
Songs: Cross Road Blues
Composer: R.Johnson
Label: Vocalion
Jake Bugg in Session
Artist: Jake Bugg
Songs: Seen it All
Composer: J.Bugg/I.Archer
Label: Recorded live for Radio New Zealand National
Artist: Jake Bugg
Songs: Broken
Composer: J.Bugg/C.Hunt
Label: Recorded live for Radio New Zealand National
Artist: Jake Bugg
Songs: Two Fingers/Note to Self/Lightening Bolt
Composer: J.Bugg/I.Archer
Album: Jake Bugg
Label: Mercury Records
Gig Guide
Artist: Beyonce
Song: Run The World (Girls)
Composer: Terius "The-Dream" Nash, Beyoncé Knowles, Wesley Pentz, David Taylor,  Adidja Palmer, Nick van de Wall
Album: 4
Label: Columbia
Artist: Chet Faker
Song: No Diggity
Composer:
Album: Thinking in Textures
Label: Opulent
Artist: Dr Dre
Song: The Next Episode (feat Snoop,
Composer: Hittman, Ms. Roq, Calvin Broadus, Andre Young, Nathaniel Hale, David McCallum
Album: The Next Episode
Label:J Records
Artist: Problem
Song: Like Whaaat (Salva Remix)
Composer: Problem
Album:
Label:
4-5pm
Artist: Robert Plant
Song: One More Cup Of Coffee
Composer: Dylan
Album: Dreamland
Label: Mercury
Musical Chairs: Chris Priestley
Artist: Acoustic Confusion
Song: Takeaway Newspapers
Composer: Julian McKean
Album: Hazy Days
Label: Real Groovy
Artist: The Beatles
Song: Can't Buy Me Love
Composer: John Lennon-Paul McCartney
Album: Live At The Hollywood Bowl
Label: Capitol
Artist: Led Zeppelin
Song: The Battle Of Evermore
Composer: Jimmy Page-Robert Plant
Album: Led Zeppelin 4
Label: Atlantic
Artist: John Beavis & Steve Moffat
Song: The Maritime
Composer: John Beavis
Album: Folk Music At Moller's
Label: PRA
Artist: John Coltrane
Song: Blue Train
Composer: John Coltrane
Album: Blue Train
Label: Blue Note
Artist: Louis Armstrong
Song: West End Blues
Composer: J. Oliver-L. Armstrong
Album: Essential Masters Of Jazz
Label: EMCD
Artist: Chris And Lynne Thompson
Song: Poor Little Thing
Composer: Thompson
Album: Auckland Acoustics
Label: Real Groovy
Artist: Acoustic Confusion
Song: Maybelline
Composer: Chuck Berry
Album: Hazy Days
Label: Real Groovy
Artist: The Ink Spots
Song: Java Jive
Composer: Milton Drake-Ben Oakland
Album: The Ink Spots
Label: Decca
Artist: Champion Jack Dupree
Song: Junker's Blues
Composer: Jack Dupree
Album: Blues From The Gutter
Label: Atlantic
Artist: Linn Lorkin
Song: Before I Knew The World
Composer: Linn Lorkin
Album: Kiwiana
Label: RRCD
Artist: Chris Priestley
Song: Invercargill
Composer: Wayne Gillespie
Album: Argentina To Invercargill
Label: Chris Priestley
Artist: Nigel Gavin
Song: Quiddity
Composer: Nigel Gavin
Album: Visitation
Label: Thrum
Artist: Chris Priestley
Song: Two Fat Cats
Composer: Chris Priestley-Arthur Baysting-Nigel Gavin
Album: Emilie Bliss and Charlie Bean
Label: Ode
Artist: Chris Priestley
Song: Darling Jennie
Composer: Chris Priestley-Arthur Baysting
Album: Unsung Heroes
Label: Ode
Artist: Chris Priestley
Song: 3 Telegrams (Dad's Song)
Composer: Chris Priestley
Album: Unsung Heroes
Label: Ode
Artist: Sally
Song: Can't Buy Me Love
Composer: John Lennon-Paul McCartney
Album: Unreleased Live Recording
Label: NA
Wellington Sea Shanty Society in Session
Artist: Wellington Sea Shanty Society
Song: Come All You Tonguers, Davy Lowston, Soon May The Wellerman Come
Composer: Traditional
Label: Radio New Zealand recording
Introducing: Race Banyon
Artist: Race Banyon
Song: Let's Do Something Crazy
Composer: Race Banyon
Album:
Whatever Dreams Are Made Of
Label:Band Camp
Artist: Four tet
Song: Reversing
Composer: Hebden
Album:
Love in You
Label:Domino