Music 101 for Saturday 12 October 2013
2-3pm
David Dallas: Falling into Place
Papatoetoe rhymesmith David Dallas goes behind the scenes of the his new album Falling Into Place and exposes the real South Auckland.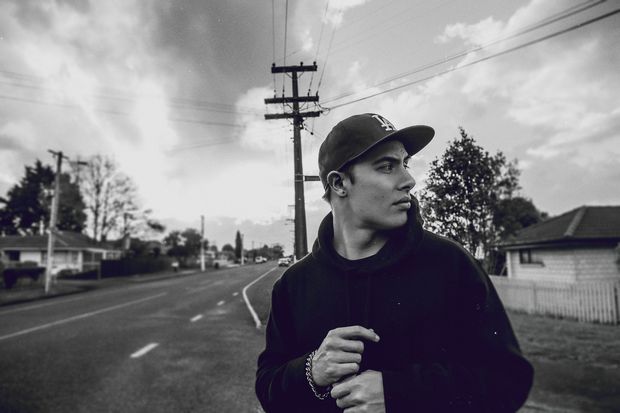 David Dallas
Flume: Flume
Australian electro producer Flume, a.k.a. Harley Streten, talks about sample burn out, how he stumbled upon his signature chip-monk vocal sound, and why making mistakes feels so right.
3-4pm
The Sampler: Haim: Days Are Gone
Nick Bollinger takes a listen to the debut album from the Californian sisters who perform clever, shiny pop music under their last name Haim.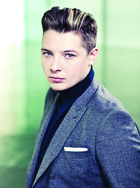 John Newman
Young Englishman John Newman (pictured left) has been storming up the UK music charts. He tells of his acoustic roots, growing up in small-town Northern England, and how his mum's Northern Soul records influenced his sound.
Anna Calvi: One Breath
British singer Anna Calvi's music is dark and dramatic - she talks about her where her mind was at while writing her second album One Breath.
Gig Guide
4-5pm
Musical Chairs featuring Waves
Formed in the mid-seventies when bands like Hello Sailor and Split Enz were blazing a trail together, Waves produced original articulate acoustic music that has endured.
Their self-titled 1975 debut was a best-selling album before going out of print and commanding good money as a collectors item.
Waves called it a day in 1977.
In early 2013 Waves re-released their long deleted debut (and the incomplete lost 2nd album) on both vinyl and CD.
For Musical Chairs Trevor Reekie is joined by Wave s members Graeme Gash, David Marshall and Kevin Wildman about their creative travels and travails following their musical path.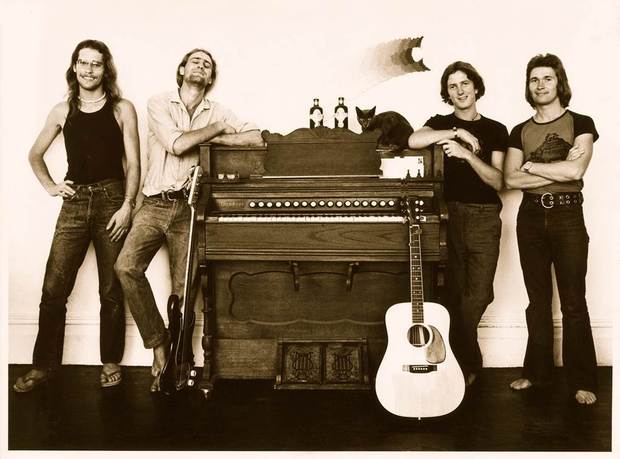 Waves original line up L-R: David Marshall, Michael Matthew , Graeme Gash, Kevin Wildman
Mountaineater: Mountaineater
Former HDU frontman Tristan Dingemans talks about his trio Mountaineater, who have just released their debut longplayer.
Music played in this show
2-3pm
Artist: David Dallas
Song: Say No More instrumental
Composer: A Luistini/J Luistini
Album: The Rose Tint
Label: Dirty
David Dallas- Falling Into Place
Artist: David Dallas
Songs: The Wire/Runnin'/My Mentality/Southside/Follow
Composer: D.Dallas/A.Iusitini/J.Iusitini
Album: Falling Into Place
Label: Frequency Media Group
Artist: Team Dynamite feat Che Fu - Song: Coconut Lime
Composer: BHaru, Ben Jamin, Che Ness
Album: Shepherd's Delight
Label:Young, Gifted + Broke
Artist: Anthony White
Song: I Can't Turn You Loose
Composer: O Redding
Album: single
Label: SalSoul
Flume- Flume
Artst: Flume
Song: Holdin On, Sleepless, Ezra, Space Cadet, T Shirt
Composer: Flume
Album: Flume
Label: Future Classic
 
Artist: Wave Racer
Song:Rock U Tonight
Composer: Wave Racer
Album: Rock U Tonight
Label: self release
3-4pm
Artist: Fleetwood Mac
Song: You Make Loving Fun
Composer: McVie
Album: Rumours
Label: Warners
The Sampler: Haim- Days Are Gone
Artist: Haim
Songs: Don't Save Me, If I Could Change Your Mind, Forever, The Wire, Honey and I, Running If You Call My Name
Composer: Haim
Album: Days Are Gone
Label: Universal
Artist: Sami Sisters
Song: How Did We Fall Apart
Composer: Sami
Album: Happy Heartbreak
Label: Parrotdivagrump
Artist: Sharon Jones and the Dap Kings
Song: Retreat
Album: Give The People What They Want
Label: Daptone
John Newman- Tribute
Artist: John Newman
Song: Tribute
Composer: John Newman, Ant Whiting
Album: Tribute
Label: Island
Artist: John Newman
Song: Love Me Again
Composer: John Newman, Steve Booker
Album: Tribute
Label: Island
Artist: John Newman
Song: Cheating
Composer: John Newman, Emily Philips
Album: Tribute
Label: Island
Artist: John Newman
Song: All I Need Is Love
Composer: John Newman, Steve Brooker
Album: Tribute
Label: Island
Artist: Otis Redding
Song: Cigarettes and Coffee
Composer: Butler, Thomas, Walker
Album: Otis Redding: The Story
Label: Atlantic
Artist: Marlena Shaw
Song: Let's Wade In The Water
Composer: Shaw/ Magid
Album:Let's Wade In The Water
Label: Cadet
Anna Calvi-One Breath
Artist: Anna Calvi
Songs: One Breath, Tristan, Eliza, Suddenly
Composer: A Calvi
Album: One Breath
Label: Domino
Gig Guide
4-5pm
Artist: Split Enz
Song: History Never Repeats
Composer: Finn
Album: Waiata
Label: Mushroom
Musical Chairs: Waves
Artist: HDU
Song: Amino
Composer: HDU
Album: Memento Mori EP
Label: Flying Nun
Mountaineater- Mountaineater
Artist: Mountaineater
Song: Gutterball, Jerusalem, Lord of Sumo, Exegesus VII
Composer: Mountaineater
Album: Mountaineater
Label: Banished From The Universe
Introducing: Rewind Fields
Artist: Rewind Fields
Song: Photographs
Composer: C Lee
Album: n/a
Label: n/a