Music 101 for Saturday 27 July 2013
2-3 pm

Maureen Gosling: This Ain't No Mouse Music - Arhoolie Records
A social anthropologist drawn into documentary through the work of filmaker and mentor Les Blank, Maureen Gosling has been telling stories of indigenous peoples and regional musics for over thirty years.
We talk with Maureen ahead of the New Zealand debut of her latest film, This Ain't No Mouse Music- the story of Arhoolie Records.
Hear Arhoolie Records founder Chris Strachwitz celebrating 50 years of the record label here.
Maureen Gosling also worked on Burden Of Dreams, the Les Blank documentary which followed the making of Werner Hertzog's Fitzcaralldo, in the Peruvian Amazon.
Hear what Maureen learnt from Werner's unique style of filmmaking here.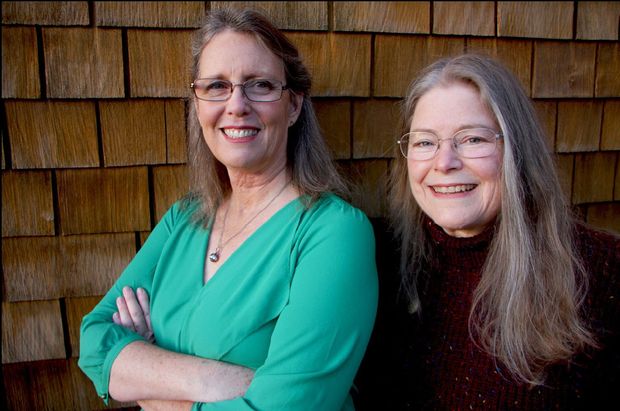 This Ain't No Mouse Music film makers Chris Simon and Maureen Gosling. Photo by Harrod Blank
Skeptics: Sheen of Gold
In light of a new documentary Sheen of Gold, we get an insight into one of New Zealand's most influential alternative bands.

David D Ath of Skeptics- Out take mm frame from 'AFFCO' shoot Shot by Stuart Page
3-4 pm

Larry's Rebels: A Study In Black/Madrigal - The Sampler
Nick Bollinger reviews a local archival release from Larry's Rebels

Street Chant - Isthmus of One-Thousand Lovers
Street Chant has released a free EP, Isthmus of One-Thousand Lovers. They've also been studying another band's songbook for a run of shows with local hero, The 3Ds' David Saunders.
Shitripper
Auckland hardcore group Shitripper on the health of New Zealand's punk scenes, and what they've picked up from twenty years of touring.

Introducing: Hollywood Fun Downstairs
 
The Gig Guide
4-5pm
Adventures in Musicland: Aotearoa National Maori Choir & The Yoots
We follow the process of "getting the band back together" as artistic director, arranger and leader Rim D Paul and friends re-form the Aotearoa National Maori Choir, Te Roopu Waiata Maori o Aotearoa. After a ten-year break, the choir draws together around 80 singers from across the whenua to collaborate with instrumental band The Yoots on a special commission – to perform on the main stage at WOMAD Taranaki 2013.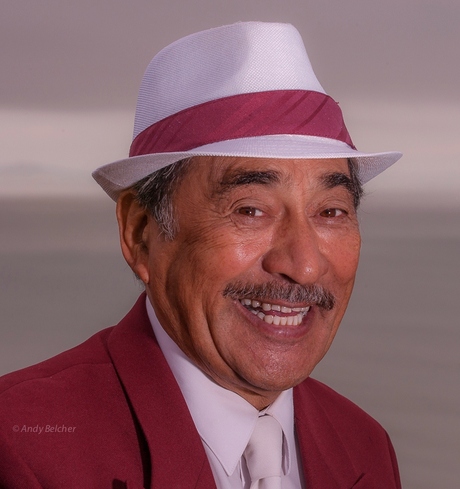 Aotearoa National Maori Choir leader Rim D. Paul. Photo by Andy Belcher.

Pounamu
Musician Warren Maxwell  previews his collaboration with composer John Psathas and Orchestra Wellington which will be performed on Sunday.
Hear Peter Mechen review the performance on Radio NZ Concert's Upbeat here.

John Psathas and Warren Maxwell.
Music played in this show
2-3pm
Artist: Campbell Brothers
Song: Going Home on the Morning Train
Composer: Campbell Brothers
Album: They Played For Us Arhoolie Records 50th Anniversary Celebration Live.
Label: Arhoolie
Artist: Big Mama Thornton
Song: Little Red Rooster
Composer: Willie Dixon
Album: Ball and Chain
Label: Arhoolie
This Ain't No Mouse Music- Filmmaker Maureen Gosling
Artist: Big Mama Thornton
Song: Down Home Shake Down
Composer:
Album: In Europe
Label: Arhoolie
Artist: Clifton Chenier
Song: Zydeco Cha Cha
Composer: Chenier
Album: 60 minutes With the King of Zydeco
Label: Arhoolie
Artist: Smokey Babe
Song: I'm Broke and I'm Hungry
Composer: Brown
Album: Louisianna Country Blues
Label: Arhoolie
Artist: Country Joe and the Fish
Song: I Feel Like I'm Fixing To Die Rag
Composer: Country Joe and the Fish
Album: Hear Me Howling Blues Ballads and Beyond
Label: Arhoolie
Artist: Treme Brass Band
Song: Gimme My Money Back
Composer: Treme Brass Band
Album: Gimme My Money Back
Label: Arhoolie
Artist: Mance Lipscomb
Song: Big Boss Man
Composer: Lipscomb
Album: Texas Songster
Label: Arhoolie
Artist: Flaco Jimenez    
Song: Ay Te Dejo a San Antonio
Composer: Jimenez
Album: Ay Te Dejo a San Antonio
Label: Arhoolie
Artist: Howelldevine
Song: Rollin and Tumblin
Composer: Howelldevine
Album: Jumps Boogies and Wobbles
Label: Arhoolie
Artist: Death
Song: Freakin' Out
Composer: Death
Album: For The Whole World To See
Label: Drag City
Skeptics: Sheen Of Gold
Artist: Skeptics
Song: 'Men 'o' War'
Composer: D'Ath, White, Halvorsen
Album: Skeptics Collection
Label: Flying Nun Records
Artist: Skeptics
Song: 'The Old Grey Whistle Test'
Composer: D'Ath, Gauld, White, Roughan
Album: Chowder Over Wisconsin
Label: Flying Nun Records

Artist: Skeptics
Song: 'Boo Chang'
Composer: D'Ath, Gauld, White, Roughan
Album: Chowder Over Wisconsin
Label: Flying Nun
Artist: Skeptics
Song: 'Dodunski'
Composer: D'Ath, White, Halvorsen, McLachlan, Roughan
Album: Skeptics Collection
Label: Flying Nun Records
Artist: Skeptics
Song: 'For Silos'
Composer: D'Ath, White, Gauld
Album: Ponds
Label: ULP
Artist: Skeptics
Song: 'Never Tire of Looking at the Stars'
Composer: D'Ath, White, Halvorsen, Roughan, McLachlan
Album: Amalgam
Label: Flying Nun Records
Artist: Skeptics
Song: 'Blue'
Composer: D'Ath, White, Halvorsen, McLachlan, Roughan
Album: Skeptics Collection
Label: Flying Nun Records
Artist: Skeptics
Song: 'Mamouth'
Composer: D'Ath, White, Halvorsen, McLachlan, Roughan
Album: Skeptics Collection
Label: Flying Nun Records
Artist: Skeptics
Song: 'Rain'
Composer: D'Ath, White, Halvorsen, McLachlan, Roughan
Album: III
Label: Flying Nun Records
Artist: HDU
Song: Masd
Composer: HDU
Album: Cross Channel Multi Tap
Label: Flying Nun
3-4pm
The Sampler: Larry's Rebels A Study in Black/ Madrigal
Artist: Larry's Rebels/The Rebels
Songs: Painter Man, Flying Scotsman
Composer: not supplied
Songs: Ticket To Ride, Good Day Sunshine
Composer: Lennon/McCartney
Song: Will You Still Love Me Tomorrow
Composer: Goffin/King
Song: In The Midnight Hour
Composer: Cropper/Pickett
Album: A Study In Black/Madrigal
Label: Frenzy
Artist: Prophet Hens
Song: All Over The World
Composer: Prophet Hens
Album: Popular People Do Popular People
Label: Fish Rider Records
Artist: 3Ds
Song: Dust
Composer: 3Ds
Album: Dust
Label: Flying Nun
Street Chant
Artist: Street Chant
Songs: Let Them Eat Brunch/Tear My Whole Face Off/Little Children/Isthmus of One-Thousand Lovers
Composer: Street Chant
Album: Isthmus of One-Thousand Lovers
Label: Arch Hill
Artist: Street Chant
Songs: There Is No Depression in New Zealand
Composer: von Sturmer/ McGlashan
Album: Isthmus of One-Thousand Lovers
Label: Arch Hill
Artist: The 3Ds
Songs: Jane Air
Composer: The 3Ds
Album: The Venus Trail
Label: Flying Nun Records
Artist: The Drab Doo Riffs
Song: Do The Cat
Composer: The Drab Doo Riffs
Album: Aquatic Ape Theory
Label: 1:12 Records
Artist: Hollywood Fun Downstairs
Song: Colours of Soho
Composer: Hollywood Fun Downstairs
Album:
Label:
Shitripper
Artist: Shitripper
Song: Take It Back, Che Guevara Energy Drink,
Composer: Shitripper
Album: Brain Defect
Label:
Artist: Shitripper
Song: Flags?
Composer: Shitripper
Album: Bad Boy 4
Label:
Artist: Shitripper
Song: Noise Solution, On Off, Four Walls, Short Song's A Good Song, Count Me Out, Parasite
Composer: Shitripper
Album: Brain Defect
Label:
Gig Guide
Artist: Foals
Song: Total Life Forever
Composer: Foals
Album: Total Life Forever
Label: Transgressive
Artist: The Phoenix Foundation
Song: The Captain
Composer: The Phoenix Foundation
Album: Fandango
Label: Universal
Artist: Totems
Song: Chikhai
Composer: Totems
Album: Bardo Thodol
Label:
4-5pm
Adventures in Music Land- Te Roopu Waiata Māori o Aotearoa, The Aotearoa National Māori Choir
Artist: Aotearoa National Māori Choir and the Yoots
Song: Nga Iwi E
Composer: Traditional – arranged by The Yoots and Rim D Paul
Recorded 'Live' by Radio NZ at Womad
Artist: Rim D Paul & The Quin Tikis
Song: Poi Poi Twist
Composer: Unknown
Album: Waiata :- Maori Showbands, Balladeers & Pop Stars
Label: Zodiac Records - EMI
Artist: Rim D Paul & the Quin Tikis
Song: Theme to Runaway
Composer: Maconie
Album: Kiwiana Goes Pop
Label: Universal music
Artist: National Māori Choir
Song: Ka Tu Au
Composer: Traditional
Album: Songs of Inspiration
Label: Te Waka Toi – South Pacific Recordings
Artist: The Yoots
Song: Huai Huai
Composer: Traditional
Album: Sing Along With The Yoots
Label: Economy Records
Artist: The Yoots
Song: Tutira Mai
Composer: Traditional
Album: Sing Along With The Yoots
Label: Economy Records
Artist: Rotorua Choir Rehearsal
Song: Ka Ru Ka Ru
Composer: Traditional
Album: Recorded by Will Ricketts in Rotorua
Artist: Rotorua Choir & The Yoots Rehearsal
Song: * Nga Iwi E
Composer: Traditional
Album: Recorded by Will Ricketts in Rotorua
Artist: Aotearoa National Māori Choir and the Yoots
Song: Te Tau O Te Reo
Composer: traditional
Recorded by Radio NZ live @ Womad 2013
Artist: Rio Hemopo
Song: Everybody
Composer: Rio Hemopo
Album: Everybody
Label:
Artist: Lips
Song: Everything To Me
Composer: Stephanie Brown
Album: Look, Listen
Label:
Artist: Cheats
Song: Oh Baby
Composer: Cheats
Album: Come Back Here
Label:
Artist: Moderat
Song: Bad Kingdom
Composer: Moderat
Album: Moderat II
Label: Monkeytown