Music 101 for Saturday 20 July 2013

2-3 pm
Goblin
In New Zealand to perform the soundtrack to Argento's Suspiria, Italian prog rockers Goblin tell of what makes the glockenspiel so unsettling, and why Italians do it better.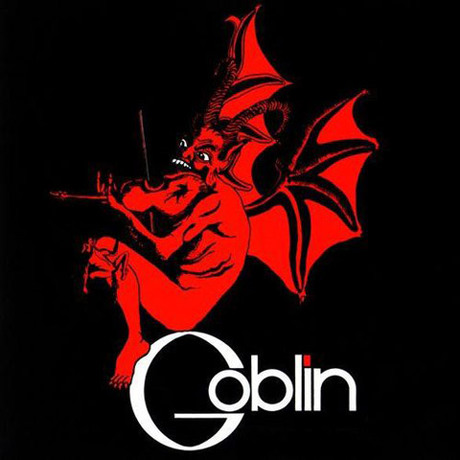 The Sampler: Boards Of Canada
Nick Bollinger reviews the latest album from influential Scottish electronic duo Boards Of Canada.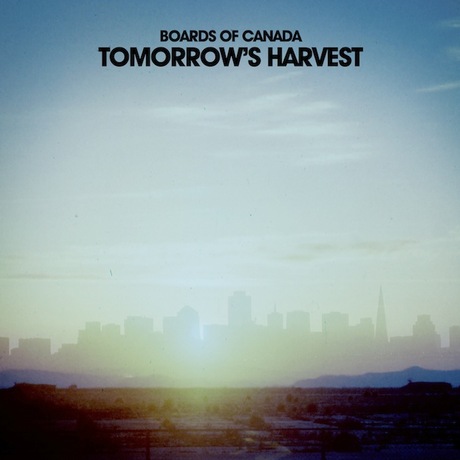 Disclosure
London electronic music duo Disclosure connect the dots between UK garage, deep house and bass music, but brothers Guy and Howard Settle were only knee-high when the sound of garage and 2-step dominated British club culture. We talk to Guy Settle about rebooting its sound for a new generation.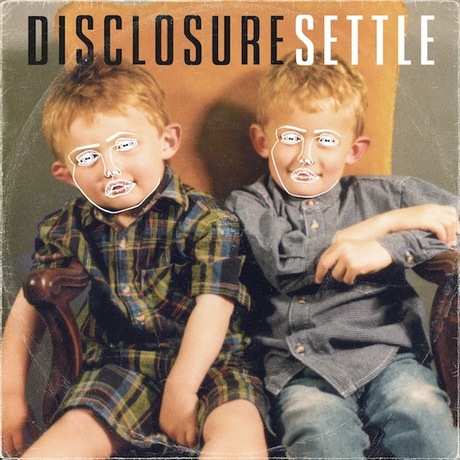 3-4 pm
 
NRG Rising
Much more than simply sweet harmonies Hamilton-based family-band NRG Rising on feeling empowered, inspired and determined.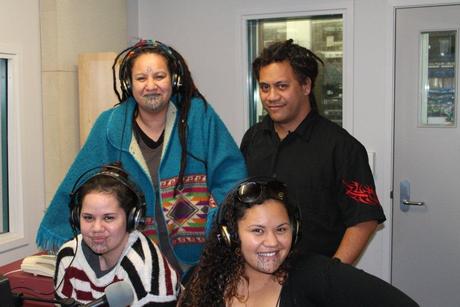 The Sampler: Deap Vally
Nick Bollinger reviews the latest release Sistrionix from two-piece California rockers Deap Vally
Bernard Fanning: Departures
Composed in the Basque region of Spain, Bernard Fanning talks with Nick Atkinson about his latest solo record and why Queenslanders should adopt the afternoon siesta.

Gig Guide
 
4-5 pm
Adventures in Musicland: Young, Gifted & Broke
Young, Gifted & Broke is a multi-armed artistic collective that houses a motley crew of musicians like @Peace, Estere, funkcommunity and Anthonie Tonnon alongside a ragtag group of artists and video directors, all linked by lean means and creative ends. Sam Wicks embeds himself in the Young, Gifted & Broke ranks to find out what makes this operation tick.

In Session: Mark Vanilau
Multi-instrumentalist Mark Vanilau has played with the likes of Dave Dobbyn, Hollie Smith, Rikki Gooch, Ladi 6 and Scribe. He is also part of a trio with Warren Maxwell and Louis Baker. He lays it down live - in session at Roundhead Studios in Auckland. With thanks to 95BFM.
Music played in this show
2-3pm
Goblin
Artist: Goblin
Song: Suspiria
Composer: Goblin
Album: Suspiria
Label: Archor Bay
Artist: Goblin
Song: Profondo Rosso
Composer: Goblin
Album: Profondo Rosso
Label: Cinevox

Artist: Goblin
Song: Sighs, Witch, Markos
Composer: Goblin
Album: Suspiria
Label: Anchor Bay
Artist:2Raumwohnung
Song: Muchio Selvaggio
Composer: Morricone
Album: Ennio Morricone Remixes
Label: Compost
The Sampler - Boards of Canada
Artist: Boards Of Canada
Songs: Gemini, White Cyclosa, New Seeds, Sick Times, Come To Dust, Split Your Infinities
Composer: Sanderson/Eion
Album: Tomorrow's Harvest
Label: Warp
Artist:Autechre
Song: Chen c 9
Composer: Autechre
Album: Quaristice
Label: Warp
Artist: Jessie Ware
Songs: If Your'e Never Going to Move Me
Composer:Ware
Album: Devotion
Label: Island
Disclosure
Artist: Disclosure
Songs: Stimulation/Intro/When A Fire Starts To Burn/Voices/White Noise/You and Me/Latch
Composer: G.Lawrence/H.Howard
Album: Settle
Label: Island/Universal
Artist: AlunaGeorge
Song: Your Drums, Your Love
Composer: AlunaGeorge
Album: Body Love
Label: Universal
Artist:Race Banyon
Song: Only
Composer: n/a
Album: n/a
Label: Private

3-4pm
Artist: Beyonce
Song: Single Ladies
Composer: Stewart / Nash / Harrell / Knowles
Album: I Am... Sasha Fierce
Label: Columbia
NRG Rising
Artist: NRG Rising
Song: From Darkness to Light
Composer: Nrg Rising
Album: From Darkness to Light
Label: Ode
Artist: The Lions
Song: Think (About it)
Composer: Franklin / Wright
Album: Jungle Struttin'
Label: Ubiquity
The Sampler - Deap Vally
Artist: Deap Vally
Songs: Your Love, Woman Of Intention, Walk O f Shame, Baby I Call Hell, Gonna Make My Own Money, Creeplife, End Of The World, Lies
Composer: Deap Vally
Album: Sistrionix
Label: Island
Artist: Fatcat & Fishface
Songs: Tip of my Tongue
Composer: Fatcat & Fishface
Album: The Bestest & Horriblest
Label: Jayrem
Bernard Fanning
Artist: Bernard Fanning
Song: Tell Me How It Ends, Departures (Blue Toowong Skies)
Composer: Bernard fanning
Album: Departures
Label: Dew Process/Universal
Artist: George Harrison
Song: My Sweet Lord
Composer: Harrison, Williams
Album: All Things Must Pass
Label: EMI
Artist: Bernard Fanning
Song: Limbo Stick, Here Comes The Sadist
Composer: Bernard fanning
Album: Departures
Label: Dew Process/Universal
Artist: Arawak
Song: Accadde A Bali
Composer: Simoncini
Album: Accadde
Label: Golden Pavillion
4-5pm
Young, Gifted & Broke
Artist: Scratch 22
Song: For Walking Faces
Composer: R. Kirkcaldy
Album: Distance From View
Label: Round Trip Mars
Artist: Home Brew
Song: Dedicated To/Benefit
Composer: Scott/Huavi
Album: Home Brew
Label: Young, Gifted & Broke
Artist: Home Brew
Song: Alcoholic
Composer: Scott/Dick
Album: Home Brew
Label: Young, Gifted & Broke
Artist: Jay Knight
Song: Train Of Thought
Composer: J.Knight
Album: E+M
Label: Young, Gifted & Broke
Artist: Estere
Song: Cruel Charlie
Composer: Estere
Album: Cosmic Road Trip Vol 3
Label: COSMIC
Artist: Christoph El Truento
Song: What We Used To Know/Liquid Sunshine/Travelling
Composer: C.James
Album: What We Used To Know
Label: Young, Gifted & Broke
Artist: Raiza Biza
Song: Hey Summer
Composer: R.Ruzibiza
Album: Hey Summer
Label: Young, Gifted & Broke
Artist: Louie Knuxx
Song: Dying Slow
Composer: T.Williams
Album: Dying Slow
Label: Young, Gifted & Broke
Artist: Tourettes
Song: Starving Artist
Composer: D.Hoey
Album: Who Said You Can't Dance To Misery
Label: Round Trip Mars
Artist: Ben Jamin'
Song: Wonders. (Part A & B)
Composer: Ben Jamin'
Album: Seasons
Label: Young, Gifted & Broke
Artist: The Side Steps Quintet
Song: Follow/Time Spent
Composer: The Side Steps Quintet
Album: 48 Hours With the Side Steps Quintet
Label: Young, Gifted & Broke
Artist: Team Dynamite
Song: Cake
Composer: Team Dynamite
Album: The Demo Tape
Label: Private
Artist: @Peace
Song: Follow
Composer: @Peace
Album: Girl Songs
Label: Young, Gifted & Broke
Artist: Team Dynamite
Song: Love is the Key
Composer: n/a
Album: Shepherds Delight
Label: Private
Introducing: The Shakedown
Artist: The Shakedown
Song: Too Far Gone
Composer: The Shakedown
Album: single
Label: Private
Mark Vanilau
Artist: Mark Vanilau
Song: Dark Horizon
Composer: Vanilau
Album: Unreleased live recording
Label: 95BFM
Artist: Mark Vanilau
Song: Papa's Little Suitcase
Composer: Vanilau
Album: Unreleased live recording
Label: 95BFM
Artist: Mark Vanilau
Song:Giant of the Sea
Composer: Vanilau
Album: Unreleased live recording
Label: 95BFM
Artist: Mark Vanilau
Song:Simplicity
Composer: Vanilau
Album: Unreleased live recording
Label: 95BFM
Artist: Marvin Gaye
Song: T Plays it Cool
Composer: Gaye
Album: Troubleman
Label: Tamla