Music 101 for Saturday 13 July 2013
2-3 pm
 
Nardwuar
Nardwuar the Human Serviette is a Canadian music journalist famed for his unorthodox approach to interviews, and he's turned his diligently researched questions on everyone from Nirvana to Iggy Pop to Jay-Z. We talk to Nardwuar about what makes a great interview.

Tokimonsta
LA producer Jennifer Lee aka Tokimonsta left her job to try her hand at making beats full time.  6 years on, and she's still doing it - releasing her second album Half Shadows on Brainfeeder; home to Flying Lotus and Daedelus.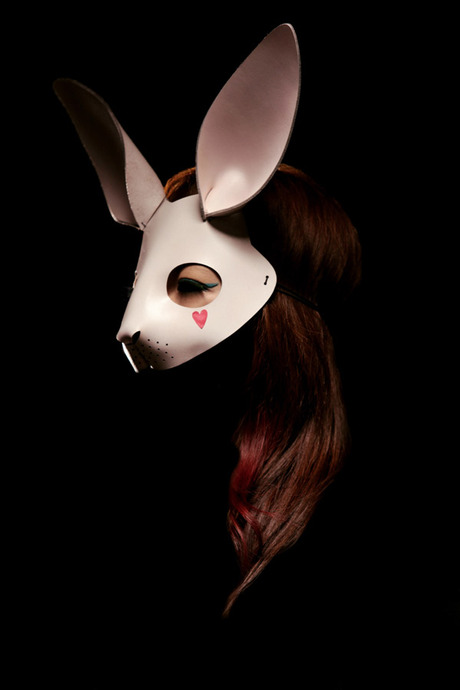 Photo credit: Theo Jemison
King Kapisi
King Kapisi tells us about his new song 'Crush', featuring Dilated Peoples' Rakaa.
3-4 pm
 
Mavis Staples: One True Vine
Nick Bollinger reviews a subdued set from gospel veteran Mavis Staples for The Sampler.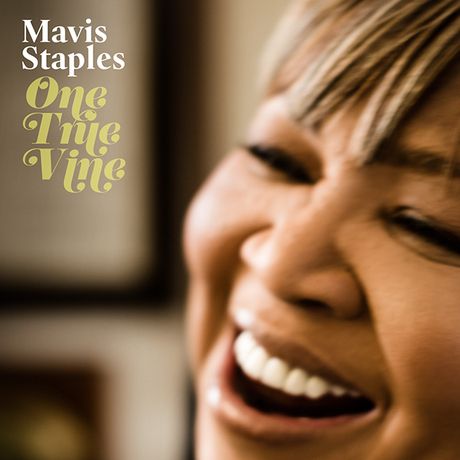 These New Puritans - Field of Reeds
Smashing glass, breaking waves, a live hawk and a magnetized piano...these are just a few of the sounds used in the third album from London's These New Puritans. We talk with percussionist George Barnett about the making of Field Of Reeds.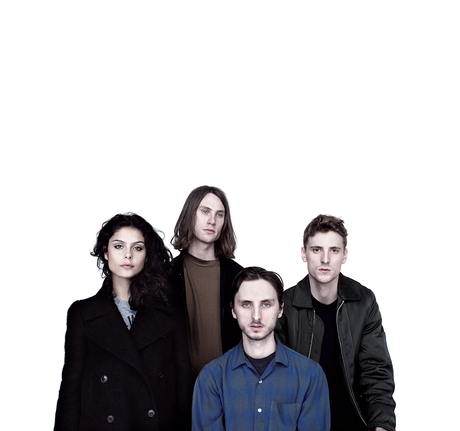 Jol Mulholland: Live in session
The talented Mr Mulholland pops in to play us some songs.
Gig Guide
4-5 pm
 
Musical Chairs featuring Bruce Aitken
Bruce Aitken is an award winning ex-pat drummer and educator who currently lives in West Australia. He has performed all over the world, and for a decade, owned and operated the well respected Cape Breton International Drum Festival in Canada. It's all a long way from Invercargill.
For Musical Chairs, Trevor Reekie talks to Bruce Aitken about drums, drummers and an up-tempo lifestyle.
The music of the Faroe Islands
The Faroe Islands - halfway between Norway and Iceland, and still with some Danish governance, have been 'settled' by various cultures over the past ten centuries, leading to a unique music culture. Visiting lecturer at the NZ School of Music Kim Cannady shares music and dance from the Faroe Islands.
Alan Downes: The Best
Nick Bollinger reviews the unreconstructed Kiwi country of Alan Downes for The Sampler.
Music played in this show
2-3pm
Artist: Thee Skablins
Songs: Tornado, Emergency Procedures
Composer: Thee Skablins
Album: We Are Thee Goblins From Canada!
Label: Nardwuar Records
Narduar
Artist: The Evaporators
Songs: I Hate Bring Late When I'm Early/Real Thing/Welcome to My Castle/Milkshake Murder/All the Bad Girls/Bunk
Composer: The Evaporators
Album: Busy Doing Nothing
Label: Mint Records
Artist: The Squires
Songs: The Sultan / Aurora
Composer: The Squires
Label: V records
Artist: The Dead Kennedys
Song: The Man With The Dogs
Composer: Biafra/ Dead Kennedys
Album: Give Me Convenience of Give Me Death
Label: Alternative Tentacles
Artist: Flying Lotus
Song: Parisian Goldfish
Composer: Flying Lotus
Album: Los Angeles
Label: Warp
Tokimonsta
Artist: Tokimonsta
Songs: Look-A-Like, Sa Mo Jung
Composer: Tokimonsta
Albums: Midnight Menu
Label: Listen Up
Artist: Tokimonsta
Songs: Green, The Force, Spilling Autumn
Composer: Tokimonsta
Albums: Half Shadows.
Label: Brainfeeder
Artist: Run the Jewels (El P and Killer Mike)
Song: DDFH
Composer: Run the Jewels
Album: Run The Jewels
Label: Fools Gold
Artist: King Kapisi
Song: Crush
Composer: King Kapisi
Album: Hip Hop Lives Here
Label:
Artist: Mos Def, Skillz, High and Mighty
Song: B-Boy Document 99
Composer:The High and Mighty
Album: Soundbombing II
Label: Rawkus
Artist: Jet Jaguar
Song: Poster Child
Composer: Upton
Album: Many Things
Label:
3-4pm
The Sampler: Mavis Staples: One True Vine
Artist: Mavis Staples
Songs: Holy Ghost
Composer: Sparhawk
Songs: Every Step, Jesus Wept, One True Vine
Composer: Tweedy
Song: Woke Up This Morning
Composer: Public Domain arr. Tweedy
Song: I Like The Things About Me
Composer: Staples
Song: Can You Get To That
Composer: Clinton
Song: Far Celestial Shore
Composer: Lowe
Album: One True Vine
Label: Anti
Artist: Booker T Jones feat Vintage Trouble
Song: Your Love Is No Love
Composer: Nalle Colt, Richard Danielson, Ty Taylor, Booker T. Jones, Rick Barrio Dill
Album: Sound the Alarm
Label: Stax
Artist: Isaac Hayes
Song: Walk on By
Composer: Bacherach, David
Album: Hot Buttered Soul
Label: Enterprise
These New Puritans
Artist: These New Puritans
Song: This Guy's In Love With You
Comp: Burt Bacharach-Hal David
Album: Field Of Reeds
Label: PIAS/Infectious Music
Artist: These New Puritans
Song: Fragment Two, V (Island Song), Organ Eternal, Nothing Else, Dream, Field Of Reeds
Comp: Jack Barnett
Album: Field Of Reeds
Label: PIAS/Infectious Music
 
Artist: These New Puritans
Song: The Light In Your Name
Comp: Jack Barnett-Michel van der Aa
Album: Field Of Reeds
Label: PIAS/Infectious Music
 
Artist: Black City Lights
Song: Offering
Composer: Black City Lights
Album: Another Life
Label: Stars & Letters
Introducing: Bright Child
Artist: Bright Child
Song: Like It Better
Composer: Bright Child
Album:
Label:
Jol Mulholland in Session
Artist: Jol Mulholland
Song: On A Train
Composer: Mulholland
Album: Unreleased
Label: RNZ Recording
Gig Guide
Artist: Onra
Song: Hold Tight featuring Chuck Inglish
Composer: Onra
Album: Deep In The Night
Label: Fool's Gold Records
Artist: Randa
Song: Apple Juice
Composer: Randa
Album: Lunch Box EP
Label:
Artist: The Baptist Generals
Song: Machine En Prolepsis
Composer: The Baptist Generals
Album: Jackleg Devotional To The Heart
Label: Sub Pop
4-5pm
Artist: Kinnon and Betty Beaton
Song: Brook Village Dance, Strathspey and Reels
Composer: Kinnon and Betty Beaton
Album: The Heart of Cape Breton
Label: Smithsonian Folkways
Musical Chairs: Bruce Aitken
 
Artist: Bruce Aitken - Joe Waye Jnr
Song: ASAP
Composer: Bruce Aitken
Album: unreleased
Artist: David Rastrick & Bruce Aitken
Song: Inner Whirls
Composer: Bruce Aitken
Album: unreleased
Artist: Ray Columbus And The Invaders
Song: Jimmy Jumps
Composer: Ray Columbus And The Invaders
Album: The Definitive Collection
Label: Stebbing Recording Centre
Artist: Bruce Aitken
Song: Africa's calling solo drums
Composer: Bruce Aitken
Album: unreleased
Artist: Lenny Kravitz
Song: Cold Turkey (Live) [Remastered]
Composer: Lennon
Album: Let Love Rule - 20th Anniversary Deluxe Edition
Label: Virgin
Artist: Plastic Ono Band
Song: Instant Karma
Composer: Lennon
Album: Power to the People – The hits
Label: Capitol - EMI
Artist: Chicago
Song: 25 or 6 to 4
Composer: Lamm
Album: Chicago
Label: Columbia Records
Artist: The Who
Song: Wont Get Fooled again
Composer: Townshend
Album: Who's Next
Label: Polydor
Artist: Be My Baby
Song: The Ronettes
Composer: Spector - Barry
Album: Phil Spector - Back To mono
Label: Abkco Records
Artist: Paul McCartney
Song: Too Many People
Composer: Paul McCartney
Album: Ram
Label: Capitol - EMI
Artist: Vanilla Fudge
Song: You Keep Me Hangin' On
Composer: Holland–Dozier–Holland
Album: Best of…
Label: Acto Records
Artist: Temptations
Song: Papa Was a Rollin' Stone (Single Version)
Composer: Whitfield-Strong
Album: Motown Anthology Series: The Temptations
Label: Motown
Artist: Billy Cobham
Song: Stratus
Composer: Billy Cobham
Album: Spectrum
Label: Atlantic Records
Artist: David Cain & Paul Wertico
Song: Take Away Everything (Live)
Composer: David Cain & Paul Wertico
Album: Feast for the Senses
Label: CD Baby
Artist: Bruce Aitken - Joe Waye Jnr
Song: ASAP
Composer: Bruce Aitken
Album: unreleased
Music of the Faroe Islands
 
The Sampler: Alan Downes- The Best
Artist: Alan Downes
Songs: The Best, Road Of Gold, Huiarangi Homebrew, The Man, Yesterday's Cars
Composer: Downes
Album: The Best
Label: Independent
 
Artist: Goblin
Song: Profundo Rosso
Composer: Goblin
Album: Profundo Rosso
Label: Cinevox