Music 101 for Saturday 6 July 2013
2-3 pm
Ariana Tikao
Wellington-based Kāi Tahu singer/songwriter Ariana Tikao, on taking inspiration from the writing of her tupuna, and her recent sojourn in France.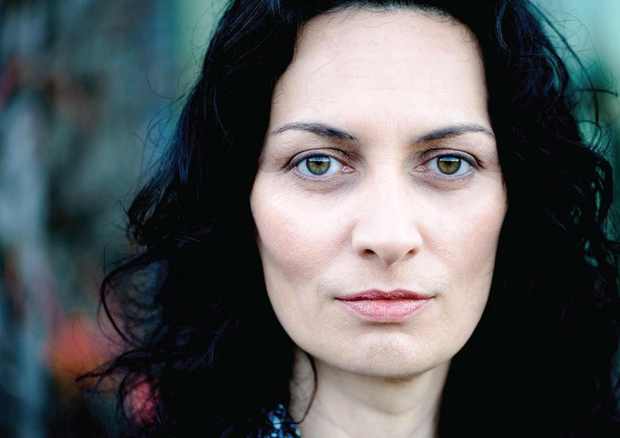 Te Wiki O Te Reo Māori
We hear from Te Ahorangi Winitana and NRG Rising's Betina Tahuri aka Sista B on the importance of te reo in their work, and some of their favourite waiata.
The Map Room
Local sound engineers with tunes written during an epic journey across South America.
3-4pm
Bannerman
Richie Setford is giving up his home comforts to start over again in Europe. We join him as he downsizes, packs up, and heads to Berlin.
Charity Children
After years of busking on the streets, Berlin-based New Zealand duo Charity Children spent a very harsh German winter recording in their living room. They tell of falling in love, Oscar Wilde's The Happy Prince and the art of busking.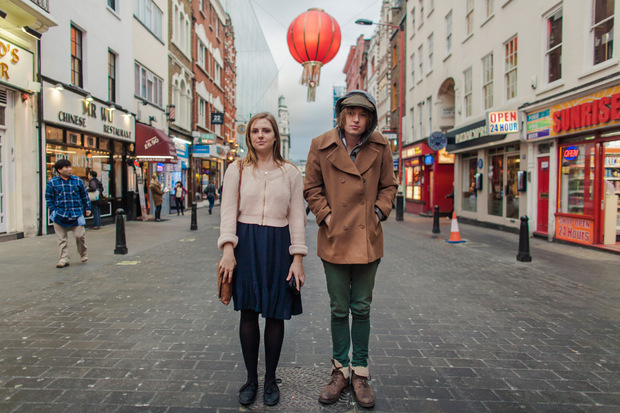 Manic Street Preachers Review
Charlotte Graham reviews the Welsh group's first live concert in Aotearoa.
Gig Guide
4-5pm
Adventures in Musicland: Ingathering of the Klezmer Exiles
Klezmer music has its roots in the Ashkenazic Jewish communities of Eastern Europe, who brought its lively melodies to the United States where they melded with new influences like jazz and swing. The sound of Klezmer has since migrated around the world, and a tight-knit band of musicians continues to keep the sound alive in New Zealand.
Sam Wicks investigates the enduring appeal of the original shtetl (ghetto) music.
Produced by Sam Wicks for Radio New Zealand National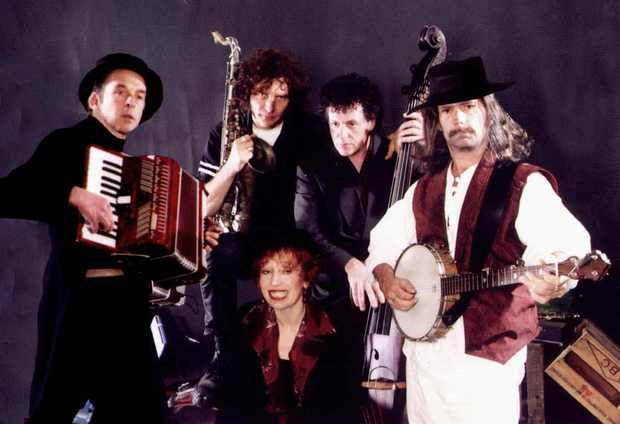 South Rakkas Crew
Defining himself through heavy electro-dancehall rhythms and hip hop, Dennis D Rakkas Shaw has collaborated with the likes of MIA, Tricky and Vybz Cartel. It's no small wonder that Diplo tracked him down for the Mad Decent label.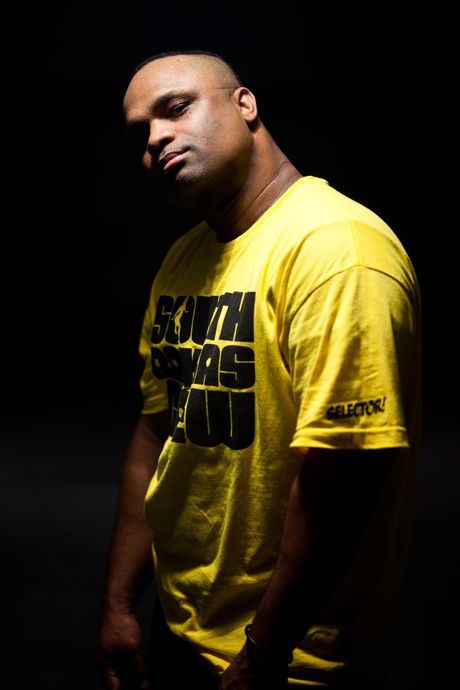 Music played in this show
2-3pm
Artist: The Yoots
Song: Pupu Ake Mai
Composer: The Yoots
Album: Sing Along With The Yoots
Label: Economy
Ariana Tikao
Artist: Ariana Tikao
Songs: Titi Whakatai Arorua, Te Heke, Te Haeata
Composer: Tikao
Album: From Dust To Light
Label: n/a
Artist: Ariana Tikao, Juanito Fuentes
Song: Hoa Rakatira
Composer: Tikao
Album: Recorded Live in Brittany
Label: n/a
Artist: Ariana Tikao
Song: Matariki
Composer: Tikao
Album: Tuia
Label: n/a
Artist: Ahorangi
Song: Pounamu
Composer: Winitana, Diamond, Fountain
Album: Pounamu
Label:
Artist: NRG Rising
Song: Rua Kenana
Composer: Grace
Album: The Best of Conscious Roots
Label: EMI
Artist: Aaria
Song: Kei A Wai Ra Te Kupu
Composer: Fuemana,Sagala
Album: Kei A Wai Ra Te Kupu
Label: Urban Pacific
Artist: Tama Waipara
Song: The Hunter
Composer: Waipara
Album: Fill Up the Silence
Label:
The Map Room
Artist: The Map Room
Song: Pilot, All You'll Ever Find
Composer: Brendon Morrow, Simon Gooding
Album: The Map Room
Label: MAP
Artist: Petrona Martinez
Song: Porque Mi Boca Es Asi
Composer:
Album: Las Penas Alegres
Label: Chaco
Artist: Dunk
Song: Lightspeed
Composer: Dunk
Album: Dunk 2
Label:
3-4pm
Artist: Camera Obscura
Song: Let's Get Out Of This Country
Composer: Camera Obscura
Album: Let's Get Out Of This Country
Label: Merge
Bannerman
Artist: Bannerman
Song: Another Light, Buffalo Town, The Wrong Man
Composer: Richard Setford
Album: Clawhammer
Label: Rhythmethod
Artist: Margaret
Song: All Blacks
Composer: Margaret
Album:
Label: Banished From The Universe
Charity Children
Artist: Charity Children
Song: Empty Vicious Nights, Fare Thee Well, Elizabeth
Composer: Chloë Lewer and Elliott McKee
Album: The Autumn Came
Label: Monkey Records
Artist: Splashh
Song: Headspins
Composer: Splashh
Album: Comfort
Label: Breakaway
Introducing: Graveyard Love
Artist: Graveyard Love
Song: Me I'm Not Myself
Composer: Black
Album:Dissociate
Label: Monkey
Artist: Manic Street Preachers
Song: If You Tolerate This Your Children Will Be Next
Composer:
Album: This Is My Truth Tell Me Yours
Label: Epic
Gig Guide
Artist: Sola Rosa
Song: Lion's Den
Composer: Sola Rosa
Album: Low And Behold, High And Beyond.
Label: Way Up Recordings
Artist: Calexico
Song: Sonic Wind
Composer: Calexico
Album: Even My Sure Things Fall Through
Label: Quarterstick
Artist: Kabatronics
Song: Kabatronics
Composer: Kabatronics
Album: Kabatronics Fanfaria Tirana meets Transglobal Underground
Label: World Village
4-5pm
Adventures In Musicland: Ingathering of the Klezmer Exiles
Artist: Joseph Cherniavsky and His Yiddish-American Jazz Band
Song: Kale Bazetzns Un A Freylekhs
Composer: J.Cherniavsky
Album: Klezmer! Jewish Music from Old World to Our World
Label: Yazoo
Artist: Klezmer Rebs
Song: Sher/Az Der Rebbe Elimelekh/Od Yshama & L'Khayim Yidelkh
Composer: (Trad)
Album: Just Add Shmaltz
Label: Private
Artist: The Jews Brothers
Song: Ochi Chorniya
Composer: (Trad)
Album: Live at Gerhard's Cafe
Label: Rouge
Artist: Sam Musiker And His Orchestra
Song: Rumanian Fantasy
Composer: S.Musiker
Album: Klezmer! Jewish Music from Old World to Our World
Label: Yazoo
Artist: The Klezmorim
Song: A Wild Night in Odessa
Composer: The Klezmorim
Album: Metropolis
Label: New Rounder
Artist: Sam Medoff and His Orchestra
Song: The Bridegroom Special
Composer: S.Medoff
Album: Klezmer! Jewish Music from Old World to Our World
Label: Yazoo
Artist: Surfing USSR
Song: Our Torah
Composer: (Trad)
Album: Surfing USSR
Label: Proper
Artist: Klezmer Rebs
Song: Yishama-O-Rama (Radiata Mix)
Composer: (Trad)
Album: Anarchia Total: Live at The Ruby Lounge
Label: KLEZMERREBS
Artist: Klezmer Rebs
Song: Kumt Kumt Khaverim
Composer: Signer/Moskovitz
Album: Anarchia Total: Live at The Ruby Lounge
Label: KLEZMERREBS
Artist: Cantor Yoselle Rosenblatt
Song: Ato Yozarto
Composer: Y.Rosenblatt
Album: Klezmer! Jewish Music from Old World to Our World
Label: Yazoo
Artist: The Jews Brothers
Song: The Oy Veh Song/My Yiddish Swing
Composer: Hershal
Album: My Yiddish Swing
Label: Rouge
Artist: Arli Liberman
Song: Live Medley (recorded at RNZ Auckland)
Composer: A.Liberman
Artist: Barrington Levy
Song: Here I Come
Composer: Barrington Levy
Album: Here I Come
Label: Greensleeves
South Rakkas Crew
Artist: South Rakkas Crew
Songs: Rakkas World WRC, Jump Up Riddim, Warning, Kingston Jamaica, Foot Meet Face Riddim, Chachi Riddim Version, Go Hard Riddim,
Composer: South Rakkas Crew
Albums: n/a
Label: South Rakkas Entertainment/Mad Decent
Artist: MIA
Song: Galang (South Rakkas Remix)
Composer: MIA
Album: MIA (2)
Label: XL
Artist: Moska
Song: Sick Kick
Composer: Moska
Album: n/a
Label: Mad Decent
Artist: Jay Z
Song Ford: Tom Ford
Composer: J. Harmon, S. Carter, T. Mosley
Album: Magna Carta Holy Grail
Label: Roc-A-Fella
Artist: Thundercats
Song: Heartbreaks and Set Backs
Composer: Thundercats
Album: Apocalypse
Label: Brainfeeder