Music 101 for Saturday 15 June 2013

2-3 pm
 
Aotearoa Reggae Allstars
Top local reggae artists remake the Herb's classic 'Sensitive to a Smile' for charity. Hear Sons of Zion, House of Shem, Tomorrow People, Three Houses Down, Majic Paora and Ria Hall breathe life into a classic.
 
Awa - Heartbeat
Te Awanui Reeder's back with a new EP of South Pacific pop, reggae and R&B- Heartbeat, following his recent trip to Hawaii.  We check in with him for a Matariki progress report.
Parquet Courts
Guitarist and lyricist for New York group Parquet Courts; Austin Brown on the geeky record club that started it all, and why they now lean more heavily on literature than music.
 
3-4 pm
 
Rick Bryant and the Jive Bombers
Rick Bryant has enjoyed a lifetime in music. He could have had a career in academia, but the blues, folk, rock and soul called him. Over the years Rick has contributed to a broad spectrum of local 'roots' music, including spells with Original Sin; Mammal; Blerta; The Jubilation Gospel Choir; the Windy City Strugglers; and of course Rick Bryant and the Jive Bombers,  who have just release a new album The Blacksoap from Monkeyburg. Trevor Reekie catches up with Rick Bryant, collaborator Gordon Spittle and producer Ed Cake.
 
Sarah Spicer
This Waihi based singer-songwriter became a close friend of John Lee Hooker; her debut album features one of the blues legend's last performances caught on tape.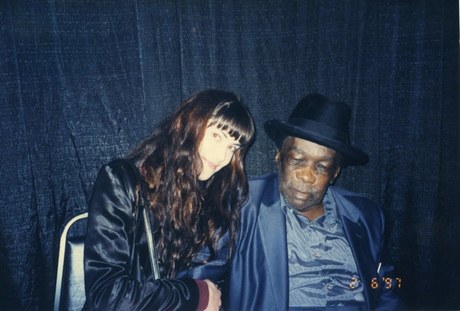 Murray McNabb Obituary
Respected Auckland pianist and composer Murray McNabb died this week. Hear a brief overview of his career, compiled from the archives.
 
The Gig Guide
We bring you the best events around the county.
 
4-5 pm
 
Musical Chairs featuring: Shapeshifter
Shapeshifter have just raised a glass to an opal anniversary. After 14 years in the business, they've signed to a major label with the hope of cracking Australia, a territory that's always been challenging for the dance-music power house. Music Mix producer Nick Atkinson visits tattoo parlours, venues and record company offices to see one of the country's most successful acts at work and play.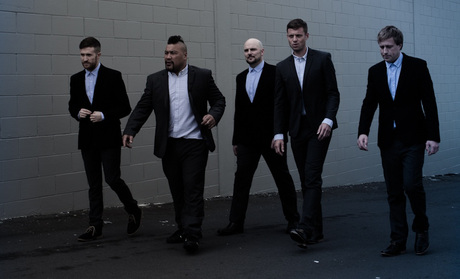 Photo: Oliver Rose
 
The Sampler: Fat Freddy's Drop - Blackbird
Nick Bollinger reviews the new album from the Wellington musical institution.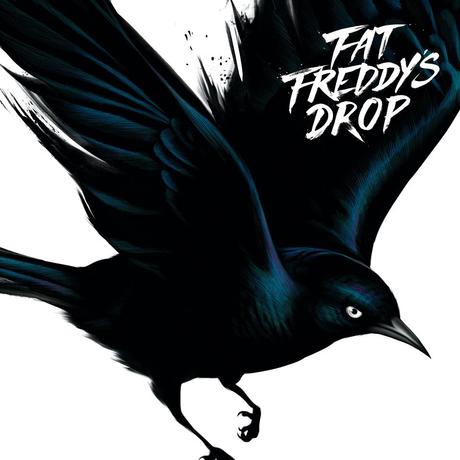 Music played in this show
2-3pm
Artist: Aotearoa Allstars
Song: Think Twice
Composer: Aotearoa Allstars
Album: Think Twice
Label: Universal
Herbs/ Aotearoa All Stars- Sensitive To A Smile
Artist: Herbs
Songs: Sensitive to a Smile
Composer: D.Karaka/T.Casella/C.Tumahai
Album: Listen, The Very Best of
Label: Warner
Artist: Aotearoa Reggae All Stars
Songs: Sensitive to a Smile
Composer: D.Karaka/T.Casella/C.Tumahai
Label: Illegal Musik
Artist: Aotearoa Reggae All Stars
Songs: Dragons and Demons (live)
Composer: Herbs
Artist: Ruia and Ranea
Song: He Aha Te Wakatau
Composer: Ruia and Ranea
Album: Maori Reggae Vol 1
Label: Maori Music
Awa
Artist: Awa
Songs: Moments/Papatuanuku/Home (Aotearoa)/Perfect Day/Kudeta
Composer: Te Awanui Reeder
Album: Heartbeat
Label: Awa Music Limited
Artist: Sandy Tansley
Song: Resuscitation Rock
Composer: Tansley
Album:
Label:
Artist: Rackets
Song: Separator
Composer: Rackets
Album: Separator
Label:
Parquet Courts
Artist: Parquet Courts
Song: Gold Record Diamond Mines, Borrowed Time, Careers in Combat, N Dakota
Composer: Parquet Courts
Album: Light Up Gold
Label: What's Your Rupture
Artist: Jonathan Richman and The Modern Lovers
Song: Roadrunner
Composer: Richman
Album: Radio On
Label: Recall
3-4pm
Artist: Ed Cake
Song: I Broke All The Rules
Composer: McWilliams
Album: The Fearsome Feeling
Label: Lil Chief
Rick Bryant and the Jive Bombers - The Black Soap from Monkeyburg
Artist: Rick Bryant and the Jive Bombers
Song: The Black Soap From Monkeyburg
Composer: Bryant - Spittle
Song: Love Is Good
Composer: Ludvigson - Bryant
Song: Me Oh My
Composer: Bryant - Spittle
Song: Red Meat And Bad Behaviour
Composer: Bryant - Spittle
Song: I Know What To Do
Composer: Bryant - Spittle
Song: Hope
Composer: Bryant – Spittle - Burge
Song: The Black Soap From Monkeyburg
Composer: Bryant - Spittle
Album: The Black Soap from Monkeyburg
Label: Red Rocks Records
John Lee Hooker
Artist: John Lee Hooker
Song: I'll Never Get Out Of These Blues Alive
Composer: Hooker
Album: Live at Cafe Au Go-Go
Label: Beat Goes On
Sarah Spicer
Artist: Sarah Spicer
Song: Colours
Composer: Sarah Spicer
Album: Colours
Label: Sarah Spicer
Artist: John Lee Hookeroo
Song: Boogie Chillin
Composer: John Lee Hooker
Album: The Very Best Of John Lee Hooker Vol. 1
Label: Point Blank
Artist: Sarah Spicer
Song: Little Bit Of Rain
Composer: Fred Neil
Album: Colours
Label: Sarah Spicer
Artist: John Lee Hooker
Song: The Healer
Composer: John Lee Hooker, Roy Rogers, Carlos Santana, Chester Thompson
Album: The Healer
Label: Capricorn
Murray McNabb Obituary
Artist: Murray McNabb, Frank Gibson Jr, Kevin Haines
Song: Duke Street
Composer: Murray McNabb
Album: Unreleased - from: Off The Record - The Kiwi Jazz show hosted by Tony Hopkins with Murray McNabb (circa 1996)
Label: http://newzealandjazz.co.nz/tony/murraymcnabb/player.html
Artist: Dr Tree
Song: Affirmation
Composer: McNabb
Album: Dr Tree
Label: EMI
Artist: Tama Renata
Song: Theme from Once Were Warriors
Composer: M Grindley/ M McNabb
Album: Once Were Warriors OST
Label: Tangata
Introducing: Killing Bear
Artist: Killing Bear
Song: Serpent In The Sky
Composer: Killing Bear
Album: The Vine Of Souls
Label: n/a
Gig Guide
 
Artist: Fly My Pretties.
Song: Bag Of Money
Composer: B. Weir
Album: Fly My Pretties Live At Bats
Label: Loop
Artist: Electric Wire Hustle
Song: Perception
Composer: Electric Wire Hustle
Album: Every Waking Hour
Label: Every
4-5pm
Shapeshifter
Artist: Shapeshifter
Song:  Good Looking, Tapestry
Composer:  Shapeshifter
Album: Shapeshifter Live
Label: Truetone
Artist: Shapeshifter
Song: Fire
Composer: Shapeshifter
Album:  The System Is A Vampire
Label: Truetone
Artist: Shapeshifter
Song: Taste Of Memory, Endless
Composer: Shapeshifter
Album: Delta
Label: Truetone/Universal
Artist: Shapeshifter
Song: Electric Dream
Composer: Shapeshifter
Album: Soulstice
Label: Truetone
Artist: Shapeshifter
Song: Diamond Trade, 141, Little Flame
Composer: Shapeshifter
Album: Delta
Label: Truetone/Universal
Artist: The Upbeats
Song: Falling Into Place
Composer: The Upbeats
Album: Primitive Technique
Label: Vision
Artist: Close
Song: My Way feat. Joe Dukie Midland Rmx
Composer: Close
Album: My Way
Label: !k7
The Sampler: Fat Freddy's Drop - Blackbird
Artist: Fat Freddy's Drop
Songs: Blackbird, Russia, Clean The House, Bones, Silver and Gold, Never Moving, Soldier
Composer: Fat Freddy's Drop
Album: Blackbird
Label: The Drop