Music 101 for Saturday 22 June 2013

2-3 pm
 
Fat Freddy's Drop
Aotearoa's favourite skankers have upped sticks from their beloved Lyall Bay, Wellington. We spend time in their new 'hood, on the release of the third album Blackbird.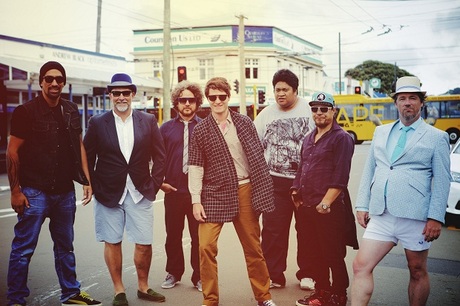 The Sampler- Black Sabbath - 13
Nick Bollinger reviews the first Ozzy-led studio album in over three decades from Black Sabbath.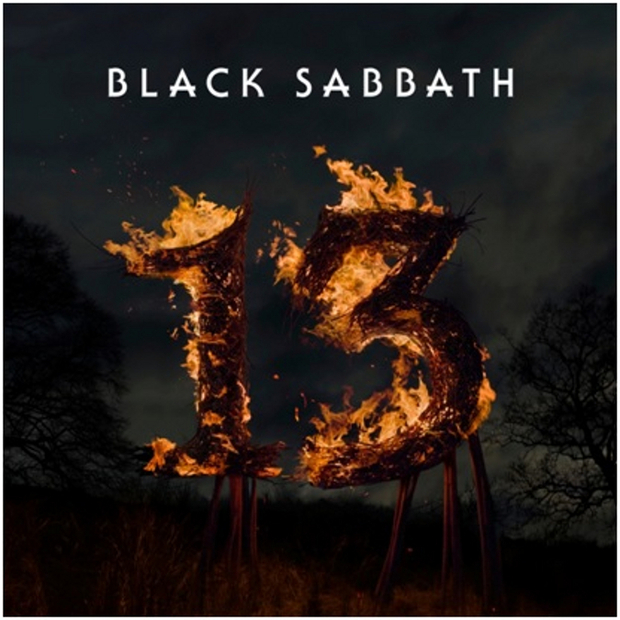 Mark Sultan
The stompin' one-man-rock-n-roll-band takes us behind the curtain, and calls forth the ghosts of rock'n'roll.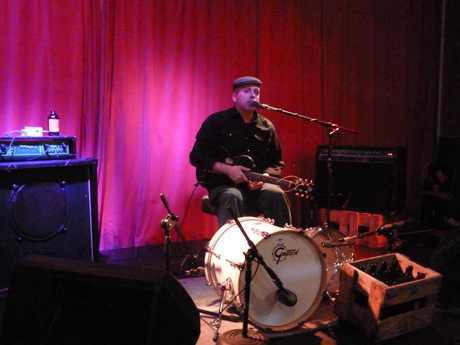 3-4 pm

Debashish Bhattacharya - Beyond the Ragasphere
Calcutta-based musician Debashish Bhattacharya gave his first guitar recital at the age of four.
A virtuoso slide guitarist who has customised his own instruments, Debashish has also developed a unique style of playing that fuses classical Indian tradition with all manner of global influences, over a career spanning 30 years.
Debashish talks with Trevor Reekie, from his home in Calcutta, about how musical harmony compliments the harmony of life.



Black Angels
The hard working Texan group, and curators of Austin Psych Fest are in New Zealand for the first time. We find out why now is the hour for a psychedelic rock revival.
Heres an earlier interview with Roky Erickson.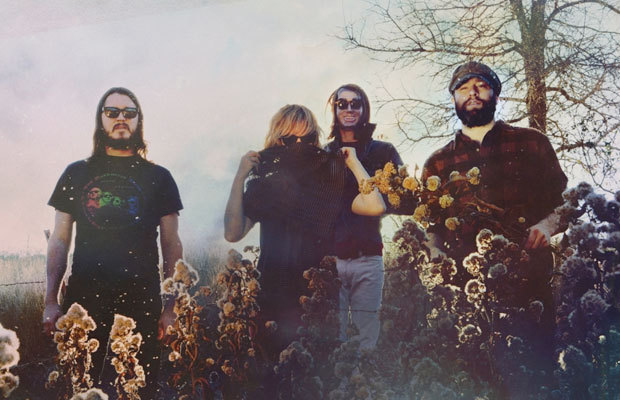 Empire of the Sun - Ice on the Dune
We talk to Empire of the Sun's Nick Littlemore about the strange mythology they've woven around their stadium-sized synthpop.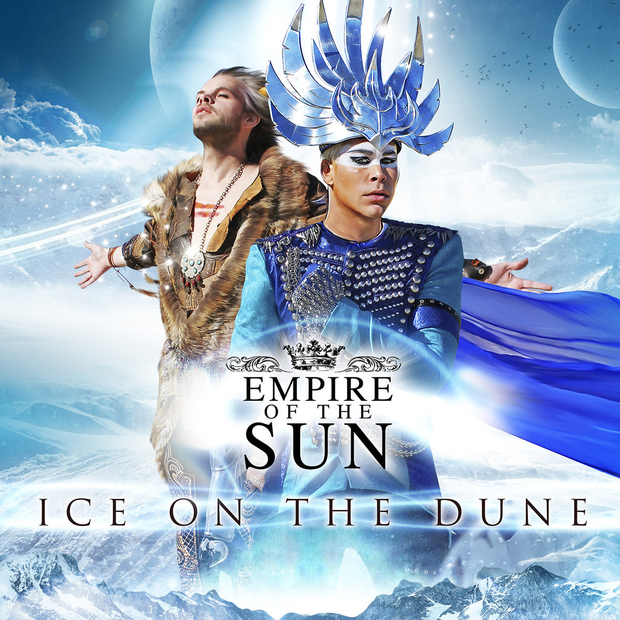 The Gig Guide
We bring you the latest announcements and gig listings nationwide.

4-5 pm
 
Musical Chairs featuring: Michael Grafton Green – Desk Jockey
Michael Grafton Green walked into Abbey Road Studios in London in the late 1950s, and managed to score himself the best apprenticeship possible - as a technician in the recording industry, just as the music scene was moving into overdrive.
He soon found himself in the studio working with a raft of rising stars from Cliff Richard and the Shadows, the Hollies, Cilla Black and Shirley Bassey to The Beatles.
Employed as a tape operator, second engineer and disc cutter, a big part of the job was working closely with the artists and producers to determine which musical ideas could be accomplished using the early 4-track equipment. As recording technology improved, and artists became more adventurous, Grafton-Green worked on more experimental projects including The Beatles' Abbey Rd and Sgt. Pepper's Lonely Hearts Club Band albums.
Back in New Zealand from 1969 he manned the mixing desk at HMV studios in Wellington, editing tapes and cutting vinyl masters for local artists including Anna Leah, Quincy Conserve, Blerta, Mark Williams, Rockinghorse and Lutha. These days Michael Grafton Green specialises in restoring old recordings, including work for the Australian National University.
Produced by Keith Newman for Radio New Zealand National.
 
The Sampler: Sing Me The Songs: Celebrating The Works Of Kate McGarrigle
Nick Bollinger reviews a  tribute to the late Canadian songwriter.
 
Introducing: Husk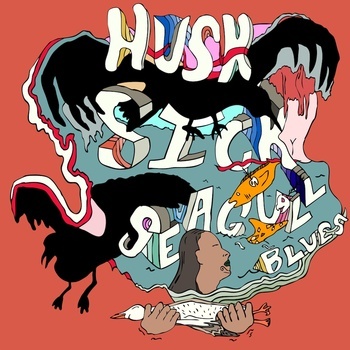 Music played in this show
2-3pm
Artist: Joe Dukie and DJ Fitchie
Song: Seconds
Composer: C. Faiumu, D Tamaira
Album: Earwork .03
Label: Capital Recording
Fat Freddy's Drop
Artist: Fat Freddy's Drop
Song: The Camel
Composer: Fat Freddy's Drop
Album: Live at Roundhouse London
Label: The Drop/Rhythmethod
Artist: Fat Freddy's Drop
Song: Russia
Composer: Fat Freddy's Drop, Mark Williams
Album: Blackbird
Label: The Drop/Rhythmethod
Artist: Fat Freddy's Drop
Song: Ernie
Composer: Fat Freddy's Drop
Album: Based on a True Story
Label: the Drop/Rhythmethod
Artist: Fat Freddy's Drop
Song: Bones, Blackbird
Composer: Fat Freddy's Drop, Mark Williams
Album: Blackbird
Label: The Drop/Rhythmethod
The Sampler: Black Sabbath- 13
Artist: Black Sabbath
Songs: End Of The Beginning, Live Forever, God Is Dead?, Age Of Reason, Loner, Zeitgeist
Composer: Black Sabbath
Album: 13
Label: Universal
Mark Sultan aka BBQ
Artist: Mark Sultan
Song: I'll Be Loving You
Composer: Mark Sultan
Album: $
Label: Last Gang
Artist: Mark Sultan
Song: Beautiful Girl, We're Sinking
Composer: Mark Sultan
Album: The Sultanic Verses
Label: In The Red
Artist: Bloodshot Bill
Song: Be Mine Tonight
Composer: Bloodshot Bill
Album: Thunder And Lightning
Label: Norton
3-4pm
 
Debashish Bhattacharya
Artist: Debashish Bhattacharya
Song: Kirwani One5+8Five
Song: A Mystical Morning
Song: JD2 Pillusion
Song: Indospaniola
Song: Rasam Samba (Dance of the Musical Spirits)
Composer: Debashish Bhattacharya
Album: Beyond The Ragasphere
Label: Riverboat Records – World Music Network
Artist: Bombino
Song: Imuhar
Composer: Bombino
Album: Nomad
Label: Nonesuch
Artist: Jefferson Airplane
Song: Somebody to Love
Composer: Darby Slick
Album: Surrealistic Pillow
Label: RCA
The Black Angels
Artist: The Black Angels
Song: Bad Vibrations
Composer: The Black Angels
Album: Phosphene Dream
Label: Blue Horizon
Song: I See Colors
Composer: The Black Angels
Album: Indigo Meadow
Label: Blue Horizon
Artist: Roky Erickson and The Black Angels
Song: Rollercoaster
Composer: Erickson
Album: The Psychedelic Sounds of Sonic Cathedral
Label: Sonic Cathedral
Artist: The Black Angels
Song: Yellow Elevator #2
Composer: The Black Angels
Album: Phosphene Dream
Label: Blue Horizon
Artist: Ghost Wave
Song: Horsemouth
Composer: Ghost Wave
Album: Ages
Label: Arch Hill
Emprire of the Sun
Artist: Empire of the Sun
Songs: Luxy/DNA/Awakening/Alive
Composer: N.Littlemore/L.Steele
Album: Ice on the Dune
Label: EMI
Gig Guide
Artist: Head Like A Hole
Song: Swagger of Thieves
Composer: HLAH
Album: Blood Will Out
Label: HLAH
Artist: Smashproof
Song: All Night Long
Composer: Smashproof
Album: The Weekend
Label: Universal
4-5pm
Musical Chairs: Michael Grafton Green
Artist: Quincy Conserve
Song: Roundhouse
Composer: D. Miller
Album: Aire of God Feeling
Label: EMI
Artist: The Beatles
Song: Hard Days Night
Composer: Lennon-McCartney
Labvel: EMI
Artist: Blerta
Song: Dance All Round the World
Composer: Simpson-Murphy-Mahey
Album: Best of Blerta
Label: EMI
Artist: The Beatles
Song: Come Together
Composer: Lennon-McCartney
Album: Abbey Rd
Label: EMI
Artist: Ebony
Songs: Big Norm
Sergeant Peppers Lonely Heart's Club Band
Label: EMI
Artist: Space Waltz
Song: Out In The Street
Composer: Riddell
Album: Under the Southern Moonlight
Label: EMI HSD 1039
Artists: Spike Milligan
Song: Will I Find My Love Today
Composer: Milligan
Album: A Collection of Spikes
Label: EMI
Artist: The Beatles
Song: Sergeant Pepper
Composer: Lennon-McCartney
Album: Sergeant Peppers Lonely Heart's Club Band
Label: EMI
Artist: Cliff Richard
Song: The Young Ones
Composer: Tepper - Bennett
Album: 40 Big Ones
Label: EMI TR21
Artist: Cliff Richard
Song: Summer Holiday
Composer: Welch, Bennett
Album: 40 Big Ones
Label: EMI TR21
Artist: The Hollies
Song: Stop Stop Stop
Composer: Clarke, Hicks, Nash
Album: Best of Hollies
Label: EMI Axis 111
Artists: Shirley Bassey
Song: Goldfinger
Composer: Newley, Leslie Bricusse/ John Barry
Album: Shirley Bassey, The Singles ,
Label: EMI
Artist: Cilla Black
Song: Anyone Who Had A Heart
Composer: Bacharach-David
Album: Best of Cilla Black, 63-68
Label: EMI
Artist: The Beatles
Songs: Three Cool Cats
Composer:
Album: The Beatles – Anthology 1 (recorded at Decca Audition 1962)
Label: Decca
Artist: The Beatles
Song: A Hard Day Night
Composer: Lennon-McCartney
Album: No 1s
Label: EMI
Artist: The Beatles
Song: I Feel Fine
Composer: Lennon/McCartney
Album: Beatles For Sale
Label: EMI
Artist: The Beatles
Song: Day Tripper
Composer: Lennon/McCartney
Album: No #1s
Label:EMI
Artist: The Beatles
Song: One After 909
Composer: Lennon-McCartney
Album: Let it Be
Label: EMI
Artist: The Beatles
Song: Penny Lane
Composer: Lennon/McCartney
Album: No #1s
Label: EMI
Artist: The Beatles
Songs: Day In The Life
Composer: Lennon/McCartney
Album: Serjeant Peppers
Label: EMI
Artist: The Beatles
Song: Come Together
Composer: Lenon/McCartney
Album: Abbey Road
Label: EMI
Artist: Pink Floyd
Song: Interstellar overdrive
Composer: Pink Floyd
Album: Piper at the Gates of Dawn
Label: EMI

Artist: The Beatles
Song: Carry That Weight The End
Composer: Lennon/McCartney
Album: Abbey Road
Label: EMI

Artist: Quincy Conserve
Song: Roundhouse
Composer: D. Miller
Album: Aire of God Feeling
Label: EMI
Artist: Annah Leah
Song: Wahine
Composer: Annah Leah
Album: The Very Best of the Girls
Label: EMI
Artist: Blerta
Song: Dance All Around the World
Composer: Simpson/Murphy/Mahey
Album: Under the Southern Moonlight
Label: EMI HSD 1039
Artists: Corben Simpson
Songs: Running To The Sea
Composer: Simpson/McKenna
Album: Get Up With the Sun
Label: EMI
Artist: Space Waltz
Song: Out In The Street
Composer: Riddell
Album: Under the Southern Moonlight
Label: EMI HSD 1039
Artist: Space Waltz
Song: Fraulein Love
Composer: Riddell
Album:
Label: EMI
Artists: Ebony
Song: Big Norm
Composers: Ebony
Album: Kiwi Gold Disc 2 1970-1975,
Label: EMI
Artist: Rockinghorse
Song: Southern Moonlight
Composer: Evinson-Mason-Robinson
Album: Thoroughbred
Label: EMI HSD 1039
Artist: The Beatles
Song: Sergeant Peppers Reprise
Composer: Lennon-McCartney
Album: Serjeant Peppers
Label: EMI
Artist: Kanye West
Song: Black Skinhead
Composer: Cydel Young, Derrick Watkins, Elon Rutberg, Guy-Manuel de Homem-Christo, Kanye West, Malik Jones, Mike Dean, Sakiya Sandifer, Thomas Bangalter, Wasalu Muhammad Jaco
Album: Yeezus
Label: Def Jam
Artist: Lorde
Song: Tennis Court
Composer: Lorde
Album:
Label:
Artist: MIA
Song: Bring the Noize
Composer: Marble Players
Album:
Label: Interscope