Music 101 for Saturday 8 June 2013
2-3 pm
 
The-Dream
R&B and pop producer and songwriter for Rihanna, Beyonce, Bieber and Britney; Terius Nash a.k.a The-Dream joins us from the back of his Maybach limousine to give a glimpse into the process of writing big songs for big voices.
Janine and the Mixtape - Dark Mind
West Auckland native Janine Foster explores emo RnB on her debut Dark Mind.
The Sampler: Savages
Nick Bollinger reviews the debut of all-women post-punk quartet Savages.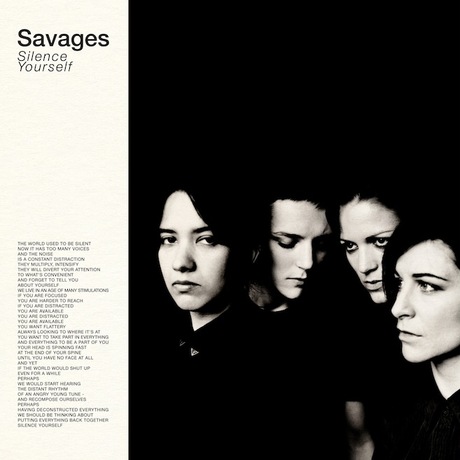 3-4 pm
 
Access All Areas: Stand Up, People – Gypsy pop songs from Tito's Yugoslavia 1964-1980 is a new album that has been two years in the making. Brits Philip Knox and Nathaniel Morris travelled the length and breadth of Serbia, Kosovo, Bosnia and Macedonia in search of old 7" singles. It was no joy-ride. Along the way they met Esma Redzepova, self-proclaimed 'Queen of the Gypsies', learned to speak bad Romani, crashed a gypsy wedding, and battled bureaucracy and blizzards to get to a stash of virgin vinyl in the basement of the National Library of Serbia. Trevor Reekie speaks with album curator Nathaniel Morris, about the story behind Stand Up People and his passion for this forgotten music.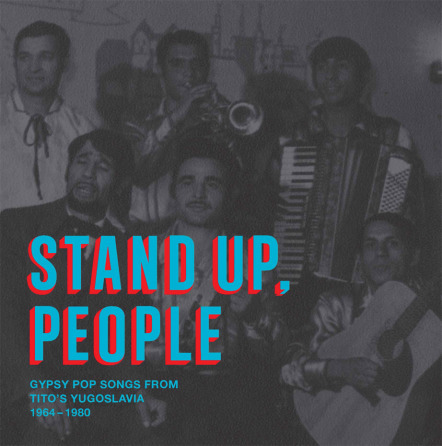 Chucho Valdes
Cuban Pianist Chucho Valdes on the legacy of his late father, how he narrowly avoided a life of teaching, and why it makes historic sense to fuse jazz and cuban rhythms.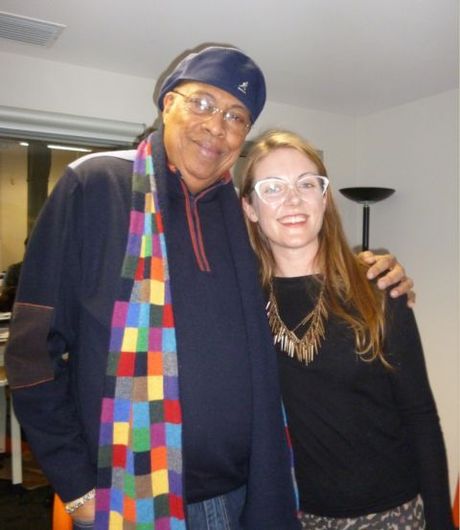 Gig review: Jeremy Tait - The Kraftwerk Marathon
Jeremy gives us his verdict on what its like to witness 8 Kraftwerk shows in 4 days... in 3D!
 
Gig Guide
We bring you the latest gig announcements and line-ups from around the country.
4-5 pm
 
Live: The Roseneath Centennial Ragtime Band
Throw a good time party Live at the San Francisco Bathhouse.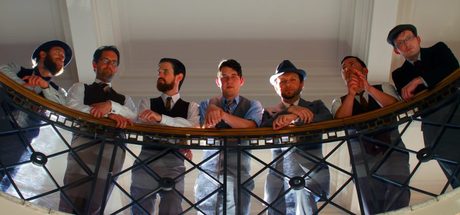 The Smokefree Rockquest
We talk with the founders of the Smokefree Rockquest, who were made members of the NZ Order of Merit this week

The Sampler: The Nick Drake Tribute
Plus, an album by Nick Drake's mum.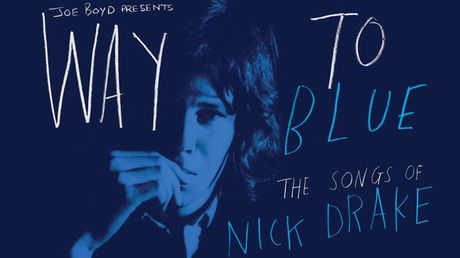 Music played in this show
2-3pm
 
Artist: Beyonce
Song: Run The World (girls)
Composer: Palmer/ Taylor/ Van de Wall/ Nash/ Pentz
Album: 4
Label: Columbia
The Dream
Artist: The-Dream
Songs: Holy Love/Turnt/Michael
Composer: T.Nash
Album: IV Play
Label: Def Jam Recordings
Artist: Rihanna
Songs: Umbrella
Composer: T.Nash/T.Stewart/K.Harrell/S.Carter
Album: Good Girl Gone Bad
Label: Def Jam Recordings
Artist: Kelly Rowland
Songs: Holy Love/Turnt/Michael
Composer: T.Nash/C.McKinney/K.Rowland
Album: Talk a Good Game
Label: Republic
Artist: Beyonce
Songs: Love On Top
Composer: T.Nash/B.Knowles/S.Taylor
Album: 4
Label: Columbia
Artist: Frank Ocean
Song: Sweet Life
Composer: Christopher Breaux/Pharrell Williams
Album: Channel Orange
Label: Def Jam
Janine and the Mixtape
Artist: Janine and the Mixtape
Songs: Let It Run/Cold Out/Dark Mind/Little Bit/Hold Me
Composer: J.Foster
Album: Dark Mind
Artist: Shes So Rad
Song: Disco Star
Composer: Shes So Rad
Album: Last Dance
Label: Wonderful Noise
Artist: Forest Shakes
Song: Quiet Time
Composer: Andre Smith
Album: n/a
Label: n/a
The Sampler: Savages
Artist: Savages
Songs: Shut Up, City's Full, She Will, I Am Here, Husbands, Hit Me,
Composer: Savages
Album: Silence Yourself
Label: Matador
Artist: John and Jehn
Song: Vampire
Composer: John and Jehn
Album: Time For The Devil
Label: Naive
Artist: NIN
Song: Came Back Haunted
Composer: Reznor
Album: Hesitation Marks
Label: Universal
3-4pm
Artist: Shantel
Song: Good Night Amanes
Composer: Hantel
Album: Planet Paprika
Label: Crammed
Stand Up, People- Gypsy Pop Songs from Tito's Yugoslavia 1964-1980
Artist: Medo Cun
Song: Zanino Kolo
Composer: Medo Cun
Artist: Esma Redzepova
Song: Pesma Seher Sarajevu
Composer: S. Teodosievski / S. Kafedžic
Artist: Saban Bajramović
Song: Kada Zvona Zvone
Composer: M. Alijevic ́
Artist: Hajra Sucurija
Song: Pe Romansa O Miro Turisti Delo
Composer: H. Sucurija
Artist: Muharem Serbezovski
Song: Ramu, Ramu
Composer: trad. / B. Milivojevic
Artist:.Muharem Serbezovski
Song: Ramajana
Composer: Muharem Serbezovski
Artist: Ansambl Montenegro
Song: Djelem, Djelem
Composer: traditional
Album: Stand Up, People – Gypsy pop songs from Tito's Yugoslavia"
Label: Asphalt Tango Records
Artist: Ando Drom
Song:Keren Chave
Composer: Ando Drom
Album:Geoworld, Tziganes, Les Gens Du Voyage
Label:BMG
Artist: Chucho Valdes and the Afro Cuban Messangers
Song: But Not For Me
Composer: Gershwin
Album: Unreleased
Label: RNZ Recording
Chucho Valdes
Artist: Chucho Valdes and The Afro Cuban Messengers
Song: Congadanza, Santa Cruz
Composer: Valdes
Album: Border- Free
Label: Jazz Village
Artist: Yothu Yindi
Song: Treaty
Composer: Yothu Yindi
Album: Tribal Voice
Label: Mushroom
Kraftwerk Review- 8 Shows At The Sydney Opera House
Artist: Kraftwerk
Song: Spacelab
Composer: Kraftwerk
Album: Man Machine
Label: EMI
Gig Guide
Artist: Ghostwave
Song: Mood Ring
Composer: Ghostwave
Album: Ghostwave
Label: Arch Hill
Artist: Iva Lamkum
Song: Bankrupt Visa
Composer: Iva Lamkum
Album: Black Eagle
Label: Sony
Artist: Goblin
Song: Suspiria
Composer: Goblin
Album: The Fantastic Voyage of Goblin
Label: Bellacasa
4-5pm
 
The Roseneath Centennial Ragtime Band LIVE at the San Francisco Bath House
Artist: Roseneath Centennial Ragtime Band
Song: Bad Bad Man
Composer: Dayle Jellyman
Song: My Smile's A Mile Wide
Composer: Michael Jensen
Song: My Sweet Sugar Pie
Composer: Frankie Curac and Dayle Jellyman
Song: Goodtime Rag
Composer: Mathew Enright
Song: I Been So Lonesome
Composer: Dayle Jellyman
Song: Ooh My Baby
Composer: Dayle Jellyman
Album: Unreleased
Label: RNZ Recording
Glenn Common and Pete Rainey on the Order of Merit
Artist: Carriage H
Song: Coming Up For Air
Composer: Wilson/ Praine/ Smith
Album: Arc B/eats
Label: Arclife
Artist: Jess Sheehan
Song: Sunshine
Composer: Sheehan
Album: How The Light Gets In
Label: Homespun
The Sampler: Way to Blue: The Songs of Nick Drake + Molly Drake- Molly Drake
Artist: Various
Songs: Pink Moon, River Man, Which Will, Black-Eyed Dog, Poor Boy, Place To Be
Composer: Drake
Album: Way To Blue: The Songs Of Nick Drake
Label: Navigator/Carthage
Artist: Molly Drake
Songs: How Wild The Wind Blows, Woods In May, Little Weaver Bird
Composer: Drake
Album: Molly Drake
Label: Squirrel Thing