Music 101 for Saturday 11 May 2013
2-3 pm
Bobby Womack
Marty Duda speaks with Soul legend Bobby Womack ahead of his New Zealand performance.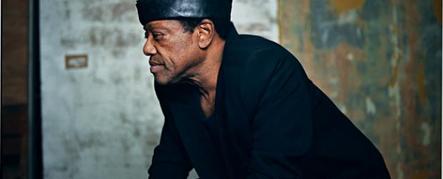 P-Money
Returns to his sample-based roots for his new album Gratitude.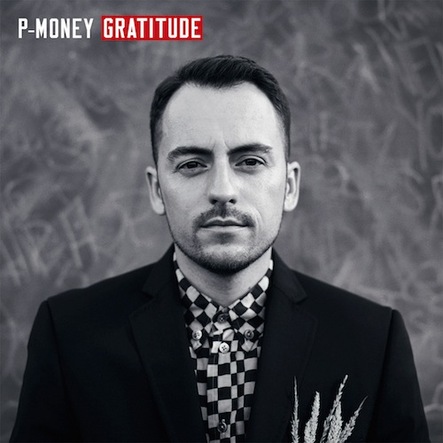 Spoilers of Utopia
Meet apocalyptic local brass band Spoilers of Utopia who perform material as diverse as Don McGlashan pop songs and Salvation Army hymns.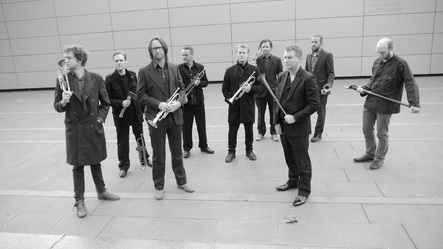 3-4pm
 
Birds of Tokyo
Alt-rock Perthlings Birds of Tokyo fly into our Auckland studio for a session.

Get all humble and small about admiring Adam & the Ants & creating the new 'Happy Birthday'.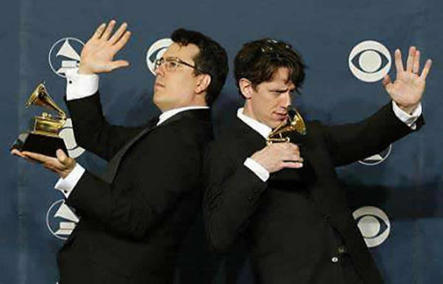 TruckFighters
Desert-rockers from Orebro, Sweden, the Truckfighters are about to release their 4th studio album and are hoping to eventually crack Swedish commercial radio.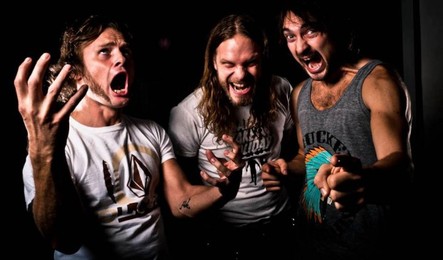 Gig Guide
We give you our best picks of the gigs around the country.
 
4-5 pm
 
Live: Silver Scroll Awards 2012 (Part 2 of 2)
Live at the Silver Scroll Awards for more fresh interpretations of the best local songs of 2012, where we'll hear from Julia Deans, Rhian Sheehan, Beastwars and The Wyld. Pulling the live performances together was musical director Jon Toogood of Shihad, with this recording captured by Radio New Zealand music engineer Andre Upston.

Introducing: West Coast Bullies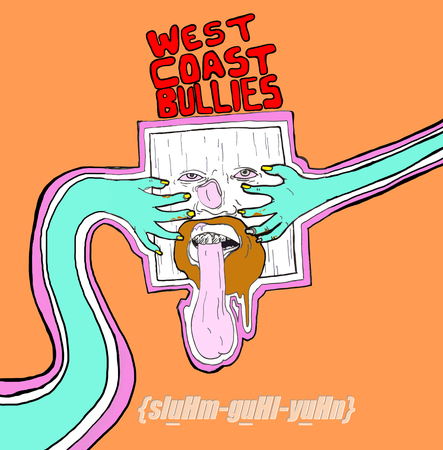 Iron & Wine
Marty Duda reviews Sam Beam's latest Ghost On Ghost.
Misfit Mod
Local electro dream pop artist who is stirring some air overseas with the album Islands and Islands.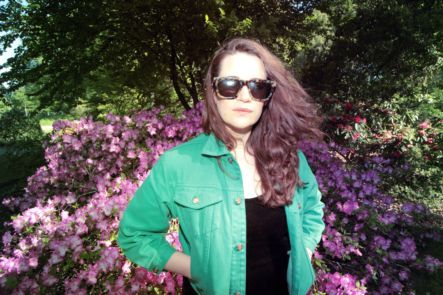 Photo by Ed Lust
Music played in this show
2 - 3pm
Artist: Salon Kingsadore
Song: Radio Priestess
Composer: Salon Kingsadore
Album: Anti-Borneo Magic
Label: Sarang Bang
Bobby Womack
Artist: Gorillaz
Song: Stylo
Comp: Gorillaz & Mos Def
Album: Plastic Beach
Label: Parlophone
Artist: Bobby Womack
Song: The Bravest Man In The Universe
Comp: Damon Albarn-Bobby Womack-Richard Russell
Album: The Bravest Man In The Universe
Label: XL
Artist: Sly & The Family Stone
Song: If You Want Me To Stay
Comp: Sylvester Stewart
Album: The Essential Sly & The Family Stone
Label: Epic/Legacy
Artist: Sly & The Family Stone
Song: Family Affair
Comp: Sylvester Stewart
Album: The Essential Sly & The Family Stone
Label: Epic/Legacy
Artist: The Womack Brothers
Song: Couldn't Hear Nobody Pray
Comp: Bobby Womack
Album: Sam Cooke's SAR Records Story
Label: ABKCO
Artist: The Valentinos
Song: It's All Over Now
Comp: Bobby Womack-Shirley Womack
Album: Sam Cooke's SAR Records Story
Label: ABKCO
Artist: The Rolling Stones
Song: It's All Over Now
Comp: Bobby Womack-Shirley Womack
Album: Rolled Gold +
Label: ABKCO/Decca/Universal
Artist: Bobby Womack
Song: Across 110th Street
Comp: J.J. Johnson-Bobby Womack
Album: Lookin' For A Love: The Best Of Bobby Womack (1968-1975)
Label: Razor & Tie
Artist: Sharon Jones & The Dap-Kings
Song: Retreat
Composer: n/a
Album: Give the People What They Want
Label: Daptone
P-Money
Artist: P-Money
Songs: Break It Down/Silver Beat/The Hardest/Reminisce/Welcome To America/Celebration Flow
Composer: P.Wadams
Album: Summer
Label: Frequency Media Group
Artist: The Beastie Boys
Song: Shadrach
Composer: Diamond / Horovitz / Yauch
Album: Paul's Botique
Label: Capitol
Artist: Cedric Brooks
Song: Mun Dun Gu
Composer: Brooks
Album: Studio One Scorchers
Label: Soul Jazz
Spoilers of Utopia
Artist: Albert Ayler
Song: The Truth Is Marching In
Composer: Albert Ayler
Album: Live at the Village Vangaurd
Label: Impulse
Artist: Spoilers of Utopia
Song: ADND
Composer: Fin Scholes
Album: Spoilers of Utopia
Label: iiii
Artist: Wellington City Band Corps
Song: Away In The Manger
Composer: Trad
Album: Christmas Carol Favourites
Label: Salvation Army
Artist: Spoilers of Utopia
Song: Blame
Composer: Don McGlashan arr. Kingsley Melhuish
Album: Spoilers of Utopia
Label: iiii
Artist: Spoilers of Utopia
Song: Delegation March
Composer: John Bell
Album: Spoilers of Utopia
Label: iiii
Artist: Dominion Centenary Concert Band
Song: Adaptation of 'Cornet Duet'
Composer: Bell, Bonnisseau
Album: Triumph in the Capital
Label: iiii
Artist: Spoilers of Utopia
Song: Delegation March, The Great Amnesia
Composer: John Bell
Album: Spoilers of Utopia
Label: iiii
Artist: The Hot 8 Brass Band
Song: Stompin Blues
Composer: Williams
Album: The Life & Times of... Vangaurd
Label: Tru Thoughts
3 - 4pm
Artist: Rolling Stones
Song: Ventilator Blues
Composer: Jagger / Richard / Taylor
Album: Exile on Main Street
Label: Virgin
Birds of Tokyo
Artist: Birds of Tokyo
Song: When The Night Fall Quiet, Lanterns, Plans
Composer: Birds of Tokyo
Label: Radio New Zealand recording
Artist: Vampire Weekend
Song: Unbelievers
Composer: Koenig / Batmanglij
Label: XL
They Might Be Giants
Artist: Adam & The Ants
Song: Stand And Deliver
Comp: Adam Ant-Marco Pirroni
Album: The Ultimate retro Collection
Label: Warner Special Products
Artist: They Might Be Giants
Song: XTC vs. Adam Ant
Comp: They Might Be Giants
Album: Severe Tire Damage
Label: Restless
Artist: Happy Mondays
Song: Step On
Comp: J. Kongos-C. Demetriou
Album: Greatest Hits
Label: London/Warner
Artist: They Might Be Giants
Song: You're On Fire
Comp: They Might Be Giants
Album: Nanobots
Label: Idlewild
Artist: They Might Be Giants
Song: Boss Of Me (Theme Form Malcolm In The Middle)
Comp: They Might Be Giants
Album: Dial-A-Song: 20 Years Of They Might Be Giants
Label: Rhino
Artist: They Might Be Giants
Song: No!
Comp: They Might Be Giants
Album: No!
Label: Idlewild/Rounder
Artist: They Might Be Giants
Song: Older
Comp: They Might Be Giants
Album: Mink Car
Label: Restless
Artist: They Might Be Giants
Song: Nanobots
Comp: They Might Be Giants
Album: Nanobots
Label: Idlewild
Artist: They Might Be Giants
Song: Doctor Worm
Comp: They Might Be Giants
Album: Severe Tire Damage
Label: Restless
Artist: Kyuss
Song: Allen's Wrench
Composer: Garcia, Homme
Album: Blues For The Red Sun
Label: Dali
TruckFighters
Artist: Truckfighters
Song: Desert Cruiser
Composer: Truckfighters
Album: Gravity X
Label: Fuzzorama
Artist: Truckfighters
Song: Monte Gargano
Composer: Truckfighters
Album: Mania
Label: Fuzzorama
Artist: Truckfighters
Song: Gain Speed
Composer: Truckfighters
Album: Hidden Treasures of Fuzz
Label: Fuzzorama
Artist: Truckfighters
Song: The Special Theory of Relativity
Composer: Truckfighters
Album: Fuzzsplit of the Century
Label: Fuzzorama
Gig Guide
Artist: Killing Joke
Song: Whiteout
Composer: Killing Joke
Album: Panaemonium
Label: Liberation
Artist: Signer
Song: Comb Your Hair
Composer: Bevan Smith
Album: Next We Bring You The Fire
Label: A Low Hum
4 - 5pm
Silver Scroll Awards (Part 2)
Artist: Rhian Sheehan
Song: Inner
Composer: Alex Taylor
Album: Unreleased
Label: RNZ Recording
Artist: Beast Wars
Song: State Houses by the River
Composer: Adam McGrath
Album: Unreleased
Label: RNZ Recording
Artist: Julia Deans
Song: Get Away Tonight
Composer: Cody Neilsen
Album: Unreleased
Label: RNZ Recording
Artist: The Wyld
Song: Girl in Stilettos
Composer: Annah Mac
Album: Unreleased
Label: RNZ Recording
The Sampler - Irno & Wine
Artist: Iron And Wine
Songs :Joy, The Desert Babbler, Caught In The Briars, Grass Widows, Lover's Revolution, Baby Center Stage, Sundown (Back In The Briars)
Composer: Sam Beam
Album: Ghost On Ghost
Label: 4AD
Introducing
Artist: West Coast Bullies
Song :Surfer
Composer: West Coast Bullies
Album: Sluhm-guhl-yuhn
Label: Private
Misfit Mod
Artist: Misfit Mod
Song: Cars, Queen Love Zero, Sugar C, Valleys, Free City
Composer: Sarah Ann Kelleher
Album: Islands and Islands
Label: Stars and Letters
Artist: Letherette
Song: Cold Calm
Composer: Letherette
Album: Letherette
Label: Ninja Tune