Music 101 for Saturday 4 May 2013
2-3 pm
Hook Ups
Coco Solid has teamed up with music video director Simon Ward and musician Disasteradio to create a new animated comedy series called Hook Ups.
Access All Areas: Self-published music books
Two Auckland musicians and writers are releasing their self published books soon. Nowadays anyone can publish a book via Amazon's Createspace… think of it as Bandcamp for authors.
Music 101 talks to Peter McLennan (ex Hallelujah Picasso, DJ, Dub Asylum, video maker and journalist) who has curated his book I Believe You Are A Star and Gareth Shute (musician, award winning author and one of the main men in the L'il Chief label) about his book Concept Albums. The age of the rejection letter is over.
James Williamson of The Stooges
Tells what it's like to return to rock & roll after a thirty year absence, the infamous Raw Power sessions, the end of The Stooges, and then their rebirth.
 
Raised on a healthy small-town diet of coffee shops, record stores and comic books, Kyle Thomas is touring the world as King Tuff and still searching to create the perfect pop song.
Picture by Jeffrey Sauger.
 
3-4 pm
 
Bob Brozman remembered
Bob Brozman, the virtuoso guitarist and music ethnomusicologist who forged a career collaborating with musicians around the globe, died last week at the age of 58.
On a return visit to WOMAD Taranaki in 2011, Trevor Reekie took the opportunity to speak with Brozman about dissecting the frontiers of music colonialism, his vast & unique collection of guitars, and the international influence of the Blues.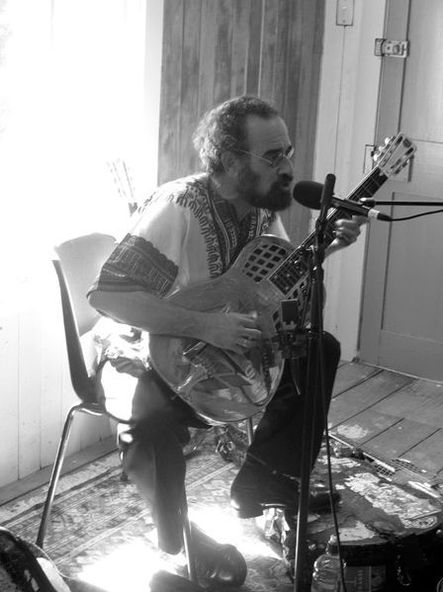 A soaked Nick Atkinson catches up with the Latinaotearoa ensemble as they prepare for a National tour in support of their debut album, Sonido De Latinaotearoa.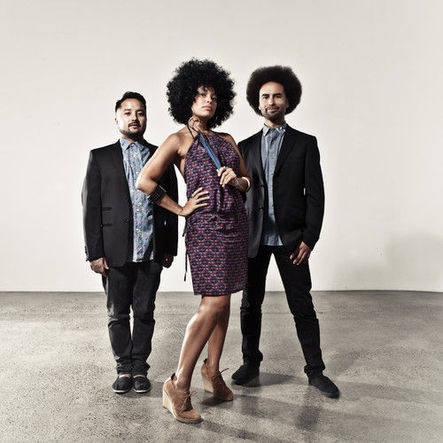 ASAP Rocky
Rapper ASAP Rocky is as famous for his pick-and-mix approach to hip hop's regional influences as he is for an appetite for high-end fashion, but there's still room for a bit of controversy.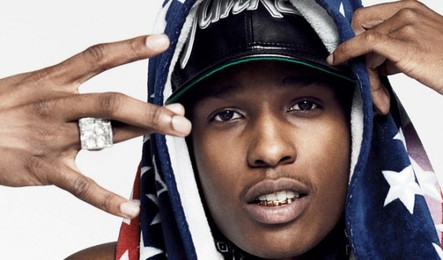 The Gig Guide
We let you know about all the best gigs around the country.
 
4-5 pm
 
Live: Silver Scroll Awards 2012 (Part 1 of 2)
Fresh interpretations of the best local songs of 2012, as judged by songwriters, are performed by new artists live at the APRA Silver Scroll awards ceremony. Hear from Herbs, Kora, Julia Deans, L.A. Mitchell, The Nudge, Rhian Sheehan and Kirsten Te Rito. Pulling the live performances together was musical director Jon Toogood of Shihad, with this recording carefully captured by Radio New Zealand music engineer Andre Upston.
 
Superturtle
Analogue addict Darren McShane gives a tour of his studio while offering insights into the recording process of the recently released Superturtle album Beat Manifesto.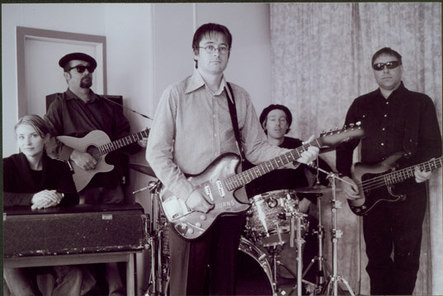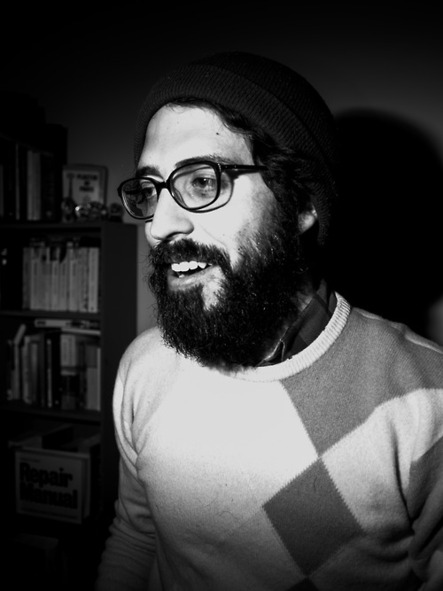 Marcello Hudson
The Sampler: Ethan Johns
Nick Bollinger reviews the vocal debut of respected producer Ethan Johns.
Music played in this show
2 - 3pm
Artist: Golden Axe
Song: Bees To Meet You
Composer: Golden Axe
Album: Liquid Bacon
Label: Golden Axe
Hookups
Artist: Disasteradio
Song: National Anthem Remix
Composer: Luke Rowell
Album: n/a
Label: n/a
Artist: Hook Ups
Song: Spaghetti In A Can
Composer: Jessica Hansel
Album: n/a
Label: n/a
Access All Areas: Self-published Music Books
Artist: Dimmer
Song: I Believe You Are a Star
Composer: Shayne Carter
Album: I Believe You Are a Star
Label: Sony Records
Artist: Pitch Black
Song: Speech (White Amplitude Mix by International Observer)
Composer: Pitch Black
Album: Dub Obscura EP.
Label: download
Artist: Scribe Feat. Savage & Con Psy
Song: Not Many (Remix)
Composer: Scribe Feat. Savage & Con Psy
Album: The Crusader
Label: Dirty Records
Artist: The Brunettes
Song: B-A-B-Y
Composer: The Brunettes
Album: Structure & Cosmetics
Label: Lil Chief Records
Artist: Pains People
Song: Predestination
Composer: john Paine
Album: Sideways Too
Label: Round Trip mars
Artist: Dub asylum
Song: Dick Dale In Outer Space
Composer: Peter McLennan
Album: Dub Never sleeps
Label: Antenna
Artist: Dimmer
Song: Seed
Composer: Shayne Carter
Album: I Believe You Are a Star
Label: Sony records
Artist: Stella
Song: What You Do (bastard)
Composer: Stellar
Album: The Best Of Stellar
Label: Sony Records
Artist: Che Fu
Song: Fade Away (P Money Mix)
Composer: Che Fu
Album: Fade Away
Label: Sony Records
Artist: Arcade Fire
Song: the suburbs
Composer: Arcade Fire
Album: The Suburbs
Label: Merge Records
Artist: Radiohead
Song: Karma Police
Composer: Radiohead
Album: OK Computer
Label: EMI
Artist: Woody Guthrie
Song: Talking Dust Bowl Blues
Composer: Woody Guthrie
Album: Dust Bowl Ballads
Label: Buddha Records
Artist: Home brew
Song: Tuesday
Composer: Home Brew - Scott
Album: Last Week [EP]
Label: Home Brew
Artist: Ryan McPhunn and the Ruby Suns
Song: Sleep In The Garden
Composer: Ryan McPhunn and the Ruby Suns
Album: Ryan McPhunn and the Ruby Suns
Label: Lil Chief Records
Artist: Kevvy Kev
Song: Higher Dread
Composer: Kevvy Kev
Album: Sideways
Label: Round Trip Mars
Artist: Voom
Song: Ride Of Your Life
Composer: Moller
Album: Hello, Are You There?
Label: Lil Chief Records
Artist: David Bowie
Song: Hang On To Yourself
Composer: David Bowie
Album: Ziggy Star Dust
Label: EMI
James Williamson (The Iggy & The Stooges)
Artist: Iggy And The Stooges
Song: Burn
Comp: Iggy Pop – James Williamson
Album: Ready To Die
Label: Warner Bros./Fat Possum
Artist: Iggy And The Stooges
Song: Ready To Die
Comp: Iggy Pop – James Williamson
Album: Ready To Die
Label: Warner Bros./Fat Possum
Artist: Iggy And The Stooges
Song: Gun
Comp: Iggy Pop – James Williamson
Album: Ready To Die
Label: Warner Bros./Fat Possum
Artist: Iggy And The Stooges
Song: Unfriendly World
Comp: Iggy Pop – James Williamson
Album: Ready To Die
Label: Warner Bros./Fat Possum
Artist: Iggy And The Stooges
Song: Search And Destroy
Comp: Iggy Pop – James Williamson
Album: Raw Power
Label: Columbia/Legacy
Artist: Iggy And The Stooges
Song: Louie Louie
Comp: Richard Berry
Album: Metallic KO
Label: Skydog
Artist: Iggy And The Stooges
Song: Sex And Money
Comp: Iggy Pop – James Williamson
Album: Ready To Die
Label: Warner Bros./Fat Possum
King Tuff
Artist: King Tuff
Songs: Stranger, Keep On Movin', Loser's Wall, Alone And Stoned, Unusual Wall
Composer: King Tuff
Album: King Tuff
Label: Sub Pop
Artist: Jey Jaguar
Songs: Re De Beso
Composer: Shreds
Album: King of the Delta Blues
Label: Private
3 - 4pm
Artist: Robert Johnson
Songs: When You got a Good Friend
Composer: Robert Johnson
Album: King of the Delta Blues
Label: Columbia
Bob Brozman
Artist: Bob Brozman
Songs:Examples & Extracts
Composer: Traditional
Label: Radio NZ Recording
Latinaotearoa
Artist: Latinaotearoa
Song: Walk Right Up (Latinaotearoa Spanish version)
Composer: B.Park, K.Tamati
Album: Sonido De Latinaotearoa
Label: Private
Artist: Latinaotearoa
Song: Pina Colada
Composer: J.Zea, I Aesili, B,Brazuka
Album: Sonido De Latinaotearoa
Label: Private
Artist: Theophilus London ft. The Menahan Street Band
Song: Rio
Composer: London
Single
Label: Warner Music
Artist: Kelis
Song: Rib Jerk
Composer: n/a
Album: Food
Label: Interscope
ASAP Rocky
Artist: ASAP Rocky
Songs: Long Live A$AP/Ghetto Symphony/Fashion Killa/Goldie
Composer: R.Mayers
Album: Long Live A4AP
Label: Sony
Artist: Lana Del Ray
Songs: National Anthem
Composer: E.Grant
Album: Born to Die
Label: Universal
Artist: Afrika Bambaata & Soulsonic Force
Song: Zulu Nation Shakedown
Composer: Afrika Bambaata
Album: Looking For The Perfect Beat
Label: Tommy Boy
Gig Guide
Artist: Afrika Bambaata
Song: Planet Rock
Composer: Afrika Bambaata
Album: Looking For The Perfect Beat
Label: Tommy Boy
Artist: The Eversons
Song: Terminally Lame
Composer: The Eversons
Album: Summer Feeling
Label: Lil Chief
Artist: Bonobo
Songs: Ten Tigers
Composer: Green
Album: The North Borders
Label: Ninja Tune
4 - 5pm
Live: Silver Scroll Awards 2012 (Part 1 of 2)
Artist: The Nudge
Song: Everything to Me
Composer: Stephanie Brown
Album: Unreleased
Label: RNZ Recording
Artist: Kirsten Te Rito
Song: Matahaipo
Composer: Te Awanui Reeder/David Atai/Scotty Morrison
Album: Unreleased
Label: RNZ Recording
Artist: Herbs
Song: E Papa
Composer: Herbs
Album: Unreleased
Label: RNZ Recording
Artist: Kora
Song: Rust in Dust
Composer: Herbs
Album: Unreleased
Label: RNZ Recording
Artist: LA Mitchell
Song: Hibernate
Composer: Lydia Cole
Album: Unreleased
Label: RNZ Recording
Artist: The Eastern
Song: Wait out the Winter
Composer: Shanks
Album: Hope & Wire
Label: Rough Peel
Artist: Delaney Davidson / Marlon Williams
Song: Bloodetter
Composer: Davidson
Album: Sad but True – The Secret History of Country Music Songwriting Vol. 1'.
Label:Lyttlelton
Artist: Donna Dean
Song: Shelter
Composer: Dean
Album: Tyre Tracks and Broken Hearts'
Label: Private
Artist: Hobnail
Song: Baggage
Composer: Joass
Album: Baggage
Label: Private
Superturtle
Artist: Superturtle
Song: Down Down Down,
Composer: Superturtle
Album: Beat Manifesto
Label: Sarang Bang Records
Artist: Superturtle
Song: You Can Wonder,
Composer: Superturtle
Album: Beat Manifesto
Label: Sarang Bang Records
Artist: Superturtle
Song: , A Strange Sense Of Foreboding
Composer: Superturtle
Album: Beat Manifesto
Label: Sarang Bang Records
Artist: Superturtle
Song: Cause You said So
Composer: Superturtle
Album: Beat Manifesto
Label: Sarang Bang Records
Introducing - Other
Artist: Other
Song: Gone Long
Composer: Marcello Hudson
Album: What Use Is A Mouth To A Moth.
Label: n/a
The Sampler - Ethan Jones
Artist: Ethan Johns
Songs:Hello Sunshine
Composer: Johns
Album: If Not Now Then When?
Label: Three Crows
Artist: Ethan Johns
Songs:Whip Poor Will
Composer: Johns
Album: If Not Now Then When?
Label: Three Crows
Artist: Ethan Johns
Songs:Morning Blues
Composer: Johns
Album: If Not Now Then When?
Label: Three Crows
Artist: Ethan Johns
Songs:Red Rooster Blue
Composer: Johns
Album: If Not Now Then When?
Label: Three Crows
Artist: Ethan Johns
Songs:Rally
Composer: Johns
Album: If Not Now Then When?
Label: Three Crows
Artist: Ethan Johns
Songs:The Turning
Composer: Johns
Album: If Not Now Then When?
Label: Three Crows
Artist: Ethan Johns
Songs:Don't Reach Too Far
Composer: Johns
Album: If Not Now Then When?
Label: Three Crows
Artist: Meco
Songs:Star Wars Theme/Cantina Band
Composer: Williams
Album:Super Hits of the 70s
Label: Rhino