Music 101 for Saturday 18 May 2013
2-3 pm
 
The National
Open up about their new album Trouble Will Find Me, the grind of touring, and brotherly love.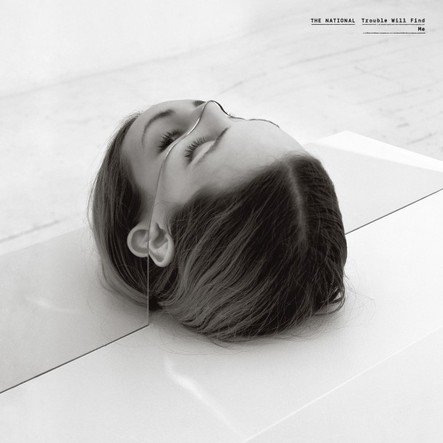 Daft Punk
Their new album Random Access Memories features A-list collaborators including Georgio Moroder and Nile Rogers, who discuss their contributions.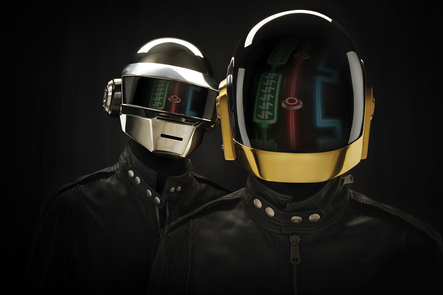 Depeche Mode
We review Delta Machine - new sounds from 80s UK electro pioneers.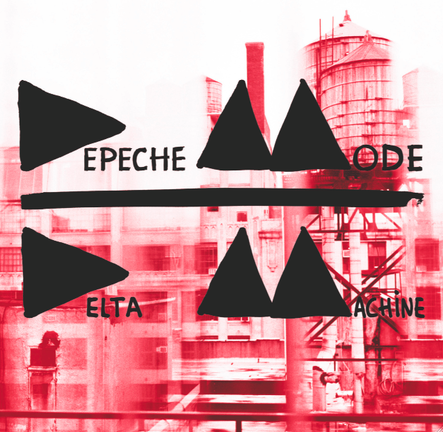 AlunaGeorge
Futuristic pop from new UK electro duo.
3-4 pm
 
Graham Parker
Chats on recent rumours and the record Three Chords Good.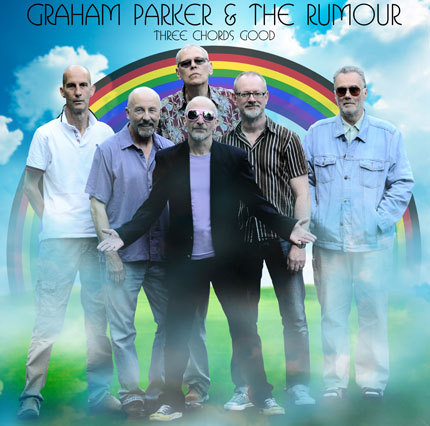 Debbie & The Downers
The former Pluto members give us the low-down on life in L.A.
 
Beth Orton
Drops by the studio for a quick serenade.
 
Introducing: Nikita The Spooky and a Circus of Men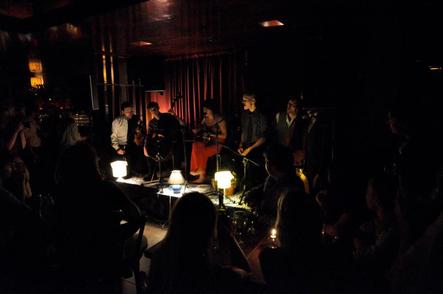 Nikita Tu-Bryant, Cory Champion, Daniel Yeabsley, Charley Davenport and Tristan Carter.
 
Gig Guide
We give you the best gigs and announcements.
 
4-5 pm
 
Live: BailterSpace
A rare live performance of the far-flung sonic explorers, known for their high volume, textural sound - "a mosaic of radiant frequencies" according to one of their record labels. This show was captured at the Kings Arms in February 2013. A short time later the trio's earlier band the Gordons was awarded the inaugural 'Classic Record' Taite Music Prize for the 1980 self-released, self-titled debut. This performance shows BailterSpace remains a force to be reckoned with.
Recorded and produced by Andre Upston for RNZ National.
Photo by Ben Howe
 
Beastwars
We cast our ears - and duvet - over the new album Blood Becomes Fire.
Music played in this show
2-3 pm
Artist: The Subliminals
Song: The Crystal Chain
Composer: The Subliminals
Album: The Crystal Chain Ep
Label: Flying Nun
 
The National
Artist: The National
Song: Fireproof, I Need My Girl, Pink Rabbits, Demons, Slipped, I Should Live In Salt, Sea Of Love
Composer: M Berninger/A Dessner/B Dessner/B Devendorf/S Devendorf
Album: Trouble Will Find Me
Label: 4AD
 
Artist: LCD Soundsystem
Song: Daft Punk Are Playing At My House
Composer: James Murphy
Album: Dsic Infiltrator
Label: DFA
Daft Punk
Artist:Donna Summer
Song:I Feel Love
Composer:Summer/Morodar/Bellotte
Album: Bad Girls
Label:Mercury
Artist:Daft Punk
Song: Give Life Back to Music
Composer:n/a
Album: Random Access Memory
Label:Columbia
Artist:Daft Punk
Song: Mother Board
Composer:n/a
Album: Random Access Memory
Label:Columbia
Artist:Donna Summer
Song:Love to Love You
Composer:Summer/Morodar/Bellotte
Album: Bad Girls
Label:Mercury
Artist:Daft Punk
Song: Lose Yourself to Love
Composer:n/a
Album: Random Access Memory
Label:Columbia
Artist:Daft Punk
Song: Get Lucky
Composer:n/a
Album: Random Access Memory
Label:Columbia
 
Depeche Mode
Artist: Depeche Mode
Songs:
Welcome To My World
Heaven
Angel
My Little Universe
Goodbye
Composer: Gore/ Gahan/ Uenala
Album: Delta Machine
Label: Mute Records
 
AlunaGeorge
Artist: AlunaGeorge
Song: You Know You Like It / Just A Touch / Put Up Your Hands
Composer: Aluna Francis, George Reid
Album: You Know You Like It EP
Label: Island Records
Artist: AlunaGeorge
Song: We Are Chosen
Composer: Aluna Francis, George Reid
Album: Analyser/ We Are Chosen
Label: Sweet Recordings
Artist: AlunaGeorge
Song: Attracting Flies
Composer: Aluna Francis, George Reid
Album: Attracting Flies
Label: Island Records
Artist: Rustie
Song: After Light
Composer: Aluna Francis, George Reid, Russell Whyte
Album: After Light
Label: Warp Records
Artist: Disclosure
Song: White Noise
Composer: Howard Lawrence, Guy Lawrence, Aluna Francis, James Napier
Album: Settle
Label: Island Records
Artist: AlunaGeorge
Song: Your Drums, Your Love
Composer: Aluna Francis, George Reid
Album: Your Drums, Your Love
Label: Island Records
 
3-4 pm
 
Artist: Elvis Costello
Song: Watching the Detectives
Composer: Costello
Album: My Aim is True
Label: Stiff
 
Graham Parker
Artist: Graham Parker & The Rumour
Song: Long Emotional Ride
Comp: Graham Parker
Album: Three Chords Good
Label: Primary Wave
Artist: Graham Parker & The Rumour
Song: Old Soul
Comp: Graham Parker
Album: Three Chords Good
Label: Primary Wave
Artist: Graham Parker & The Rumour
Song: Snake Oil Capital Of The World
Comp: Graham Parker
Album: Three Chords Good
Label: Primary Wave
Artist: Graham Parker & The Rumour
Song: Arlington's Busy
Comp: Graham Parker
Album: Three Chords Good
Label: Primary Wave
Artist: Graham Parker & The Rumour
Song: Black Honey
Comp: Graham Parker
Album: Heat Treatment
Label: Mercury
Artist: Graham Parker & The Rumour
Song: That Moon Was Low
Comp: Graham Parker
Album: Three Chords Good
Label: Primary Wave
Artist: Graham Parker & The Rumour
Song: Last Bookstore In Town
Comp: Graham Parker
Album: Three Chords Good
Label: Primary Wave
 
Beth Orton Live in Auckland at Radio New Zealand
Artist: Beth Orton
Song: Magpie
Composer: Beth Orton
Album: n/a - live to air
Label: RNZ Recording
 
Artist: Handsome Family
Song: Glow Worm
Composer: Sparks
Album: Wilderness
Label: Universal
 
Debbie and the Downers:
Artist: Debbie and the Downers
Songs: Talking is Easy/Citrus Ave/Cunt/Digging For Coal/The Cad/Olympus
Composer: M/Borich/T.Arnold
Album: Debbie and the Downers
Label: Rock Bottom Records
 
Introducing:
Artist: Nikita The Spooky and a Circus of Men
Song: Blood on Your Hands
Composer: Nikita Tu-Bryant
Album: Live At Happy
Label: n/a
 
Gig Guide
Artist: Daedelus
Song: Tailor-Made (Tokimonsta Instrumental)
Composer: Daedelus
Album: Tailor-Made Ep
Label: Ninja Tune
Artist: Richard Clayderman
Song: Begin the Beguine
Composer: Cole Porter
Album: The Prince of Romance
Label: WEA
 
4-5 pm
 
Bailterspace Live at the Kings Arms

Artist: BailterSpace
Songs:
Robot World
Tanker
Machine Song
Grader Spader
The Aim
Composer: BailterSpace
Album: (Live recording)
Label: RNZ
 
The Sampler: Beastwars
 
Artist: Beastwars
Songs:
Blood Becomes Fire
Dune
Imperium
Tower of Skulls
Riverman
Shadow King
The Sleeper
Composer: Beastwars
Album: Blood Becomes Fire
Label: Beastwars (Universal)
 
Artist: John The Baptist
Song: Desert Lands
Composer: M Keane
Album: Bag O' Nails
Label: John The Baptist
 
Artist: Wampire
Song: Trains
Composer: Wampire
Album: Curiosity
Label: Polyvinyl
 
Artist: Alphabethead
Song: Escalation III
Composer: Alphabethead
Album: n/a
Label: n/a