Music 101 for Saturday 20 April 2013
2-3 pm

Dave McArtney
A tribute to the work and life of musician and tutor Dave McArtney, founding member of Hello Sailor and The Pink Flamingos, who died this week.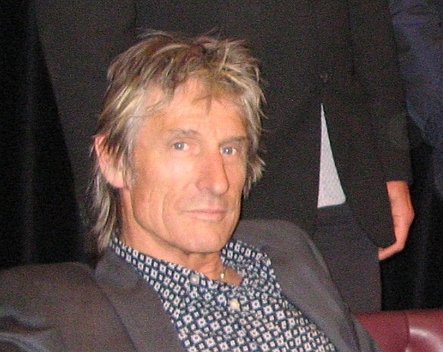 Photo by Nick Atkinson
We take you to the ceremony to recognise the best local album of the past year, based on originality, creativity and musicianship, rather than commercial success - as decided by a panel of music critics. With live performances from Julia Deans and Street Chant.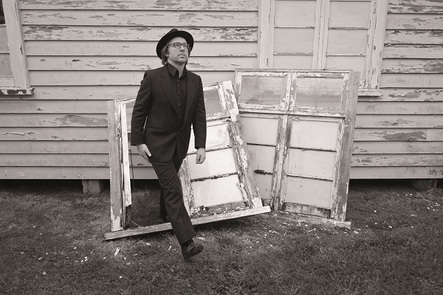 The Buzzcocks
Singer Pete Shelley joins us from his home in Estonia to talk about his charmed life.
3-4 pm
We buttonhole the band at the listening session for the forthcoming album 13 and ahead of their first NZ concerts since the Great Ngaruawahia Music Festival in January 1973.
Matt Hyde and Nathan Hickey tell us why we should 'obey the riff', on their new album Blood Becomes Fire.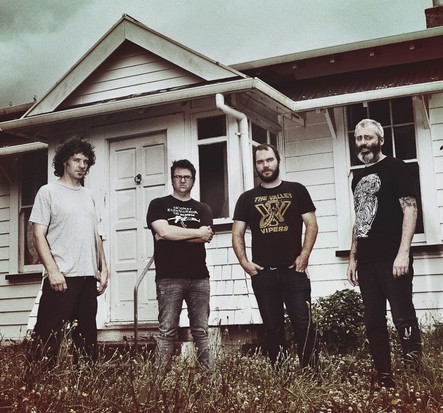 Wellington Black Metallers with their latest album Down in the Cold of the Grave and their distinctive take on the genre.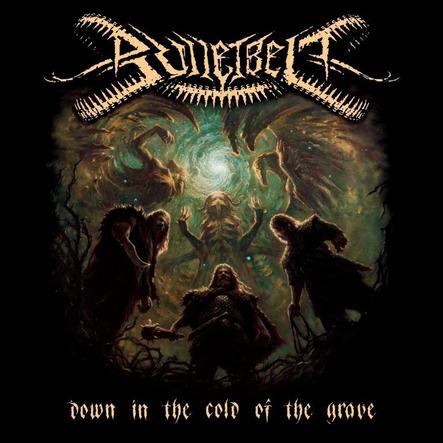 The Gig Guide
We give you the run-down on the best gigs around the country.
4-5 pm
Essential New Zealand Albums: The Mutton Birds
In this chapter Nick Bollinger investigates the self-titled debut of The Mutton Birds, and talks to the group's founder and songwriter Don McGlashan. Adapted from the book 100 Essential Albums, by Nick Bollinger, published by Awa Press.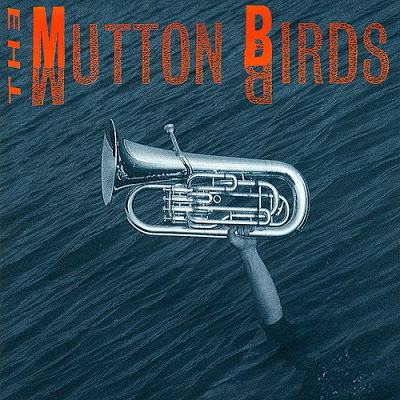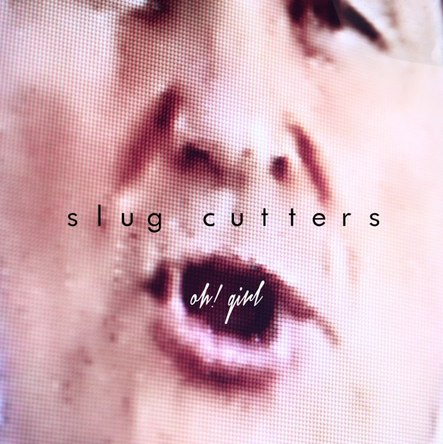 The newly appointed chairperson of the NZ Music Commission Victoria Blood, on why she thinks she's got what it takes to guide the New Zealand Music Industry.
Sebastian Warne
On the eve of his departure from Christchurch to Berlin, Unfaithful Ways lead-guitarist and noted sculptor on the release of his debut solo album World Was Gifted replete with Ry Cooder-ish instrumentals.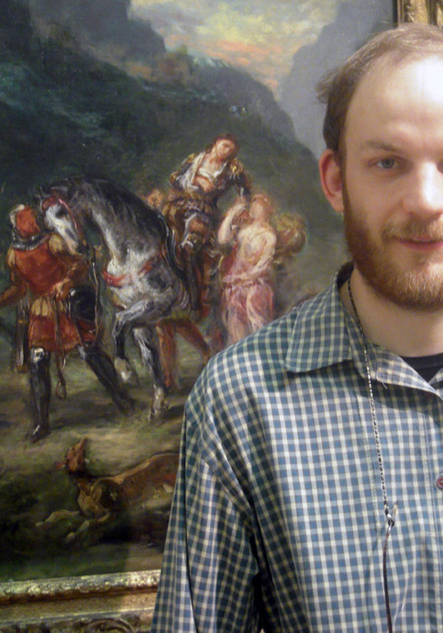 Music played in this show
2-3pm
Artist: SJD
Song: Hypnotised By Roads
Composer: Sean Donnelly
Album: Elastic Wasteland
Label: Round Trip Mars
Dave McArtney- In His Own Words
Artist: Hello Sailor
Song:Gutter Black
Composer: McArtney
Album: Hello Sailor
Label: Key
Artist: Hello Sailor
Song: Never Fade Away
Composer: McArtney
Album: the Album
Label: EMI
Artist: Dave McArtney
Song:Dolly
Composer: McArtney
Album: unreleased, recorded live at RNZ Helen Young Studio 2004
Label: RNZ recording
Taite Music Prize
Artist: Lawrence Arabia
Song: Dessau Rag
Composer: James Milne
Album: The Sparrow
Label: UNSPK
Artist: SJD
Song: Empty World
Composer: Sean Donnelly
Album: Elastic Wasteland
Label: Round Trip Mars
Artist: Julia Deans
Song: We Light Fire
Composer: Julia Deans
Label: Radio New Zealand recording
Artist: Homebrew
Song: Basketball Court
Composer: T.Scott, H.Huavi
Album: Homebrew special edition
Label: Young Gifted & Broke
Artist: Homebrew
Song: Benefit
Composer: T.Scott, H.Huavi, L.Tuiasau
Album: Homebrew limited edition
Label: Young Gifted & Broke
Artist: Collapsing Cities
Song: This Mess
Composer: Collapsing Cities
Album: Strangers Again
Label: Pastel
Artist: Opossum
Song: Fly
Composer: Kody Neilson
Album: Electric Hawaii
Label: DSR/CRS
Artist: Aaradhna
Song: Wake Up
Composer: Aaradhna Patel
Album: Treble and Reverb
Label: Universal
Artist: Opossum
Song: Blue Meanies
Composer: Kody Neilson
Album: Electric Hawaii
Label: DSR/CRS
Artist: Aaradhna
Song: Treble and Reverb intro
Composer: Aaradhna Patel
Album: Treble and Reverb
Label: Universal
Artist: SJD
Song: Lena, Jumping Over Fences, Make Love Ask Questions Later
Composer: Sean Donnelly
Album: Elastic Wasteland
Label: Round Trip Mars
Artist: All Seeing Hand
Song: Grab and Smash
Composer: All Seeing Hand
Album: Mechanatronics
Label:
The Buzzcocks- Pete Shelley
Artist: Pete Shelley
Song: I Don't Know What Love Is
Composer: Shelley
Album: Homosapien
Label: Island
3-4pm
Black Sabbath
 
Artist: Black Sabbath
Song: Sweetloaf
Composer: Iommi/Butler/Ward/Osbourne
Album: Master of Reality
Label: Vertigo/Warner
Artist: Black Sabbath
Song: Paranoid
Composer: Iommi/Butler/Ward/Osbourne
Album: Paranoid
Label: Vertigo/Warner
Artist: Black Sabbath
Song: Wizard
Composer: Iommi/Butler/Ward/Osbourne
Album: Black Sabbath
Label: Vertigo/Warner
Artist: Black Sabbath
Song: God is Dead?
Composer: Iommi/Butler/Ward/Osbourne
Album: 13
Label: Vertigo/Warner
Artist: Queens of the Stone Age
Song: My God Is The Sun
Composer: QOTSA
Album: Like Clockwork
Label: Matador
Beastwars- Blood Becomes Fire
Artist: Beastwars
Song: Caul of Time, Dune, Shadow King, Tower of Skulls
Composer: Beastwars
Album: Blood Becomes Fire
Label: Destroy
 
Artist: HDU
Song: Space Blues
Composer: HDU
Album: Cross Channel Multi Tap
Label: Flying Nun
Bulletbelt
Artist: Bulletbelt
Song: Into Battle
Composer: Bulletbelt
Album: Down in the Cold of the Grave
Label: Headless Horseman
Artist: Bulletbelt
Song: Icarus
Composer: Bulletbelt
Album: Down in the cold of the Grave
Label: Headless Horseman
Artist: Bulletbelt
Song: Locust
Composer: Bulletbelt
Album: Down in the Cold of the Grave
Label: Headless Horseman
Artist: Bulletbelt
Song: Mistaken Identity
Composer: No Tag
Album: Down in the Cold of the Grave
Label: Headless Horseman
Gig Guide
Artist: The All Seeing Hand
Song: AEIOU
Composer: The All Seeing Hand
Album: The All Seeing Hand
Label: n/a
Artist: Japandroids
Song:Young Hearts Spark Fire
Composer: Japandroids
Album: Post Nothing
Label: Polyvinyl
4-5pm
Artist: The Mutton Birds
Songs: Dominion Road, Your Window, She's Like A City, Before The Breakthrough, White Valiant, Giant Friend, Big Fish, A Thing Well Made
Composer: McGlashan
Song: Nature
Composer: Mason
Album: The Mutton Birds
Label: Bag
Artist: Blam Blam Blam
Song: Don't Fight It Marsha It's Bigger Than Both Of Us
Composer: McGlashan
Album: Luxury Length
Label: Propeller
Artist: The Front Lawn
Songs: Theme From The Lounge Bar, How Ya Doing?
Composer: The Front Lawn
Album: Songs From The Front Lawn
Label: Virgin
Introducing: Slug Cutters
Artist: Slug Cutters
Song: Oh Girl
Composer: Slug Cutters
Album:
Label:
Artist: Gin Wigmore
Song: Dirty Love
Composer: Wigmore/ Viola
Album: Gravel and Wine
Label: Universal
Artist: Myele Manzanza
Song: On the Move, feat Rachel Fraser
Composer: Manzanza/ Fraser
Album: One
Label: EWH
Sebastian Warne
Artist: Sebastian Warne
Song: Instrumental in E, The Villa
Composer: Sebastian Warne
Album: World Was Gifted
Label: Private
Artist: Sebastian Warne
Song: Wide Awake
Composer: Katy, Perry, Bonnie McKee, Lukasz Gottwald, Max Martin, Henry Walter
Album: Teenage Dream
Label: Private
Artist: Sebastian Warne
Song: Follow Every Sound
Composer: Sebastian Warne
Album: World Was Gifted
Label: Private