Music 101 for Saturday 12 January 2013
12-1pm

The Earworm Project
Victoria Williamson from Goldsmiths University, London is on a quest to unravel why passages of music get stuck in our heads, and what we can do about it.
Take part in the earworm project at earwormery.com

Johnny Cash and The Forgotten Prison Blues Pt 1 of 2
Writer and broadcaster, Danny Robins, explores the little-known side to Johnny Cash's career as a performer and reformer in prisons.
Cash's classic albums recorded at Folsom Prison and San Quentin are well known, but few are aware that these were just two of many prison concerts he played over an almost 30-year period.
In this episode, Robins travels to Arkansas, Cash's home state to uncover a forgotten concert at one of the worst prisons in the country at the time, Cummins Penitentiary.
1-2pm

Adventures in Musicland: Awa in Hawaii
In this episode of Adventures in Musicland: Awa in Hawaii, Nesian Mystik's Te Awanui Reeder returns to the islands to meet some of the characters who are championing his South Pacific pop.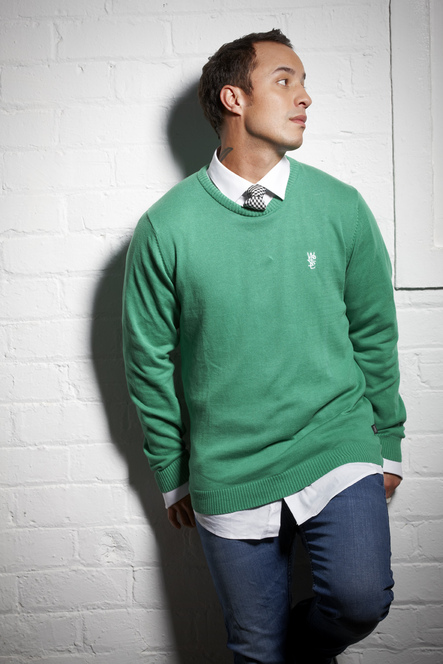 Live: Estere at Roundhead Studios
Estere Dalton is a multi-instrumentalist and plays almost anything she can get her hands on, producing all of her own music at home in her bedroom with her trusty MPC nick-named Lola.
Estere is also a member of Wellington's Funk, Soul and Jazz group Brockaflowersaurus Rex and the Blueberry Biscuits. Here she is live at Roundhead Studios.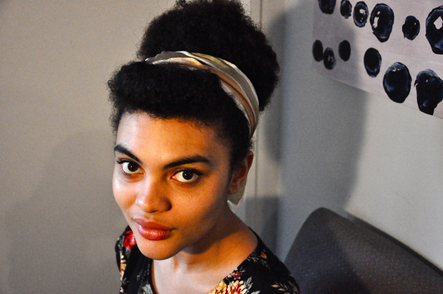 2-3pm

The Wire: Episode 5
Electricity's done a lot of great things for music, but there have also been a few side-effects. For better or worse, wherever you go today, music is playing - at a restaurant, in a store, at the mall, when you're on hold on the phone. Part 5 in this CBC series asks are we suffering from musical overload? How did music come to be so ubiquitous? And what's the difference between ambient music and aural wallpaper, relaxation and irritation?                                                 

3-4pm

Live: The Phoenix Foundation
You can't beat this Wellington band on a good day, and The Phoenix Foundation do not disappoint here. The six-piece band glides between guitar pop, alt-country, psychedelia and synthesized prog rock, captured live in the intimate setting of the Festival Club by Radio New Zealand.


4-5pm

MixTape: Ruban Nielson of Unknown Mortal Orchestra
We invite musical guests to compile a C60, and talk us through the selections.
Former Mint Chick and recent Taite Prize winner, Ruban Nielson takes us through the prog and psych songs that inspired his new album, II.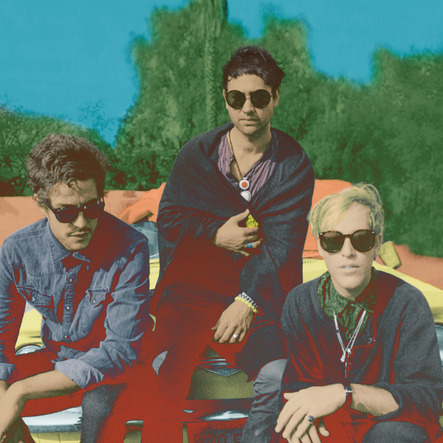 Photo by Neil Krug
Music played in this show
12-1pm
Artist:Polygon Window
Song: Surfing on Sine Waves
Composer: Polygon Window
Album: Surfing on Sine Waves
Label: Warp
Earworms with Dr Vicky Williamson
Artist: Beyonce
Song:Single Ladies
Composer: Beyoncé Knowles*, Christopher Stewart, Thaddis Harrell, Terius Nash
Album: I Am... Sasha Fierce
Label: Columbia

Artist: Mandy Miller
Song:Nellie The Elephant
Composer: Miller
Album: Hello Children Everywhere
Label:EMI

Artist: Mi Sex
Song:Computer Games
Composer:BURNS/STANTON/GILPIN
Album: Computer Games
Label: CBS

Artist: Willy Moon
Song:Yeah Yeah
Composer: Moon
Album:Yeah Yeah
Label: Luv Luv

Artist: Doris Day
Song: Que Sera Sera
Composer: Day
Album:Que Sera Sera
Label: Pegasus
Artist: Hurricane Harry
Song: One Last Meal
Composer: Burroughs
Album: Stewed Moonbeams in Wavy Gravy
Label: Edsel
Johnny Cash and The Forgotten Prison Blues, Episode 1
Artist: B B King
Song: How Blue Can You Get
Composer: King
Album: Live in Cook County Jail
Label: ABC
1-2pm
Artist: Katchafire
Song: Get Away
Composer:Bell, Bell,Ferguson,Adams-Tamatea,Hohepa
Album: Revival
Label: Mai Music
Adventures in Musicland: Awa in Hawaii
Artist: Elvis Presley
Song: Island of Love
Composer: Bennett/Tepper
Album: Blue Hawaii
Label: RCA

Artist: Elvis Presley
Song: Blue Hawaii
Composer: Rainger/Robin
Album: Blue Hawaii
Label: RCA

Artist: Sandy Tansley
Song: Resuscitation Rock
Composer: R.Tansley
Artist: Nesian Mystik
Song: Sun Goes Down
Composer: Nesian Mystik
Album: 99AD
Label: Warner

Artist: Awa
Song: Perfect Day
Composer: T.A.Reeder
Label: Private

Artist: Katchafire
Song: Is This Familiar
Composer: Katchafire
Album: On the Road Again
Label: EMI

Artist: Awa
Song: Back in My Life
Composer: T.A.Reeder
Label: Private

Artist: Anuhea
Song: Barista By Day
Composer: Diana Rozz
Album: Anuhea
Label: OneHawaii

Artist: Awa
Song: E Ko
Composer: T.A.Reeder/D.Atai
Album: Native Intel
Label: Private
Artist: Feelstyle
Song: Su'amalie
Composer: Feelstyle/Submariner
Album: Break It To Pieces
Label: FMR
Live: Estere at Roundhead
Artist: Estere
Song: Cruel Charlie; Thoughts; Reptilian Journey
Composer: Estere Dalton
Album:Unreleased
Label: 95bFM recording
Artist: The Hollow Grinders
Song: We Dig Chicks!
Composer: The Hollow Grinders
Album: We Dig Chicks
Label:
2-3pm
The Wire, Episode 5: The Sound Around
Artist: T C Wedde
Song: Milestone
Composer: TC Wedde
Album: Bronze
Label: Involve
3-4pm
Artist: Yo La Tengo
Song: I'll Be Around
Composer: Yo La Tengo
Album: Felt
Label: Matador
Artist: Phoenix Foundation
Song: Flock of Hearts
Composer: Buda / Phoenix Foundation
Song: (new song)
Composer: Phoenix Foundation
Song: (new song)
Composer: Phoenix Foundation
Song: Omerta
Composer: Wedde / Phoenix Foundation
Song: Buffalo
Composer: Phoenix Foundation
Label: RNZ Recording
Artist: Caetano Veloso
Song: O Imperio De Lei
Composer: Veloso
Album: Abracaco
Label: Universal Brazil
Artist: David Bowie
Song: Where Are We Now
Composer: Bowie
Album: The Next Day
Label: Sony
Burmese Punk Band: Side Effect
Artist: Melt Banana
Song: Creeps in a White Cake
Composer: Onuki
Album: Rough Trade Counter Culture
Label: Rough Trade
Artist: The Mint Chicks
Song: Ockham's Razor
Composer: Nielson
Album: Crazy? Yes! Dumb? No!
Label: Flying Nun
Artist: Panda Bear
Song: Slow Motion
Composer: Panda Bear
Album: Tom Boy
Label: Pawtracks
4-5pm
Mixtape: Ruban Nielson of Unknown Mortal Orchestra
Artist: Unknown Mortal Orchestra
Song: Swim and Sleep (Like A Shark)
Composer: Nielson
Album: II
Label: Jagjagwar
Artist: Los Brincos
Song: Un Mundo Diferente
Composer: Los Brincos
Album: Contrabando
Label: BMG Espana

Artist: Blossom Toes
Song: Telegram Tuesday
Composer: Godding
Album: We Are Ever So Clean
Label: Marmalade
Artist: California Shake
Song:Margo Guryan
Composer: Guryan
Album:Take A Picture
Label: Polystar

Artist:White Fence
Song:And By Always
Composer:Presley
Album: Is Growing Faith
Label: Woodsist
Artist: King Ghedora
Song:Fastlane feat. Biolante
Composer: Dumile
Album: Take Me To Your Leader
Label: Big Dada
Artist: Stevie Wonder
Song:Contusion
Composer: Wonder
Album: Songs In The Key Of Life
Label: Tamia
Artist: Funkadelic
Song:Hit It And Quit It
Composer:Clinton/ Hazel
Album: Maggot Brain
Label: Westbound
Artist: Slapp Happy, and Henry Cow
Song: Riding Tigers
Composer: Blegvad
Album: Desperate Straights
Label:Recommended
Artist: Gershon Kingsley
Song:Sheila
Composer: Kinsley
Album:Music to Moog By
Label: Audio Fidelty
Artist: Soft Machine
Song:As Long As He Lies Perfectly Still
Composer:Wyatt
Album: Volume Two
Label: Probe
Artist: Joey Bada$$
Song: Waves
Composer: Joey Bada$$
Album: 1999
Label:

Artist: Unknown Mortal Orchestra
Song: So Good At Being In Trouble
Composer: Nielson
Album: II
Label: Jagjagwar