Music 101 for Saturday 1 December 2012
2-3 pm

Martin Phillipps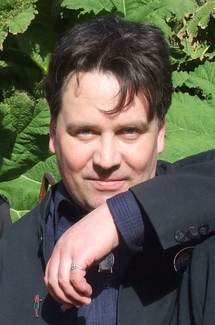 The Chills' front man Martin Phillipps joins us for a song or two ahead of his Wellington show.

The Sampler: David Byrne and St Vincent - Love This Giant
Nick Bollinger reviews the inspired, intergenerational pairing of Talking Heads' David Byrne, and Annie Clark.

Vitamin S
Organiser Andrew McMillan on ten years of Auckland's improvised music night Vitamin S.
Check out the Vitamin Festival line up here.

3-4pm

Happy Birthday MIDI!
It's 30 years since the development of technology that allowed synthesisers and drum machines to be connected to computers - and since then MIDI (Musical Instrument Digital Interface) has revolutionised the world of music recording.

MNDR
Amanda Warner, MNDR, on turning down the opportunity to tour with her heroes, guesting on Mark Ronson's Bang Bang, and calling out sexism in song writing.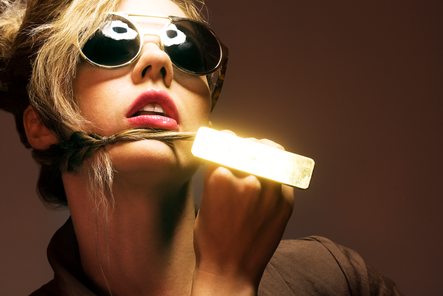 Introducing: Sassy and the Pocket Book

Kalbata
Israeli bass music pioneer Kalbata is committed to the low-bottom sounds of '70s reggae music, reissuing obscure recordings through his label Spring Hill. He talks to us about travelling to Jamaica to track down his soundsystem heroes.

Gig Guide

4-5pm

The Secret Life of the Warm-Up DJ
The people on the turntables paying their dues as musical fluffers to the star turn.
Depending on how you look at it, being a warm-up DJ can mean a number of things: a foot on the bottom rung of a soon to be climbed ladder, a humiliating experience of having your great taste in music ignored,  an opportunity to be part of a night's great programming, or simply, a clock-in, clock-out way to get some bucks.
Auckland-based DJ Barnie Duncan speaks to a variety of people who have paid their dues doing the warm-up set, including Tina Turntables and record shop owner and promoter Cian O'Donnell.  We also find out what it is like to warm up crowds of a different nature… like at a strip club, or a sports ground.
Music 101 Listeners' Floor Filler Playlist:
The B-52s- Rock Lobster
Basement Jaxx- Where's Your Head At
Tone Loc- Wild Thing ("sleazy but irresistimo")
Yellow Magic Orchestra- Rydeen
Ministry- Jesus Built My Hotrod
Donna Summer- I Feel Love
Tama Samoa
Anything Motown
Tonio K- Life in the Food Chain
Lenny Kravitz- Are You Gonna Go My Way
AC/DC and Missy Elliot- Back in Black/ Get Your Freak On mashup
Chemical Brothers- Hey Boy, Hey Girl
Prince- 1999
Grace Jones- Slave To The Rhythm
Parliament- Flashlight (Martin Phillipps special selection)
Stevie Wonder- Superstition
Ice Cube- You Can Do It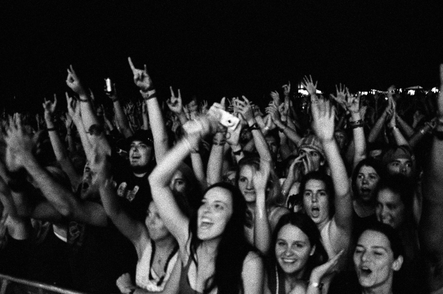 Photo by Pat Shepherd.
Tui Folk Finalists
Highlights from the finalists for Best Folk Album 2013.

The Sampler: Jim White- Where It Hits You
Nick Bollinger takes a listen to Jim White's sixth album of southern storytelling - Where It Hits You.
Music played in this show
2-3pm
Artist: Yellow Magic Orchestra
Song: Rydeen
Composer: Takahashi
Album: Solid State Survivor
Label: Alfa
Martin Phillipps Live Session
Artist: Martin Phillipps
Song: Pink Frost, Soft Bomb Pt 1
Composer: Phillipps
Album: Unreleased Live Recording
Label: Radio NZ
Artist: Public Service Broadcasting
Song: Everest
Composer: Public Service Broadcasting
Album: Everest
Label:
The Sampler: David Byrne and St Vincent Love This Giant
Artist: David Byrne & St. Vincent
Songs: Who, Weekend In The Dust, The One Who Broke Your Heart, I Am An Ape, I Should Watch TV
Composer: Byrne/Clark
Song: Ice Age
Composer: Ice Age
Album: Love This Giant
Label: 4AD
Artist: Ebo Taylor
Song: Abonsam
Composer: Taylor
Album: Appia Kwa Bridge
Label: Strut
Artist: Mulatu Astatke
Song: Kasalèfkut Hulu
Composer: Astatke
Album: New York - Addis - London: The Story of Ethio Jazz
Label: Strut
Vitamin S Festival with Andrew McMillan
Artist: Vitamin S Improvisations
Song: Flower Bomb, Heavy Water, Much Man
Composer:
Album: Unreleased Live Recording
Label:
Artist: The Mantarays
Song: The Ballad of Native America
Composer: Mantarays
Album: MantaRay
Label: Next
3-4pm
Artist: Kimbra
Song: Good Intent
Composer: Johnson/ Tetaz
Album: Vows
Label:Warner
30 Years Of MIDI
Artist: Grimes
Song: Oblivion
Composer: Boucher
Album: Visions
Label: Arbutus
Artist: Mark Ronson
Song: Lose It
Composer: Pierce/ Coles/Greenwald/ Movshon/ Ronson
Album: Record Collection
Label:Columbia
MNDR
Artist: MDNR
Song: I Go Away / Sooner Or Later / Fall In Love With The Enemy / Faster Horses / Sparrow Voices
Composer: Warner, Keusch
Album: Feed Me Diamonds
Label: POD 270232

Artist: Mark Ronson and The Business Intl.
Song: Bang Bang Bang
Composer: Nick Hodgson, Mark Ronson, Homer Steinweiss, Alex Greenwald, Amanda Warner, Peter Wade Keusch, Kamaal Fareed
Album: Record Collection
Label: COLUMBIA 977363

Artist: Yeah Yeah Yeahs
Song: Heads Will Roll
Composer: Yeah Yeah Yeahs
Album: It's Blitz
Label: MODULAR 270165
Introducing: Sassy And The Pocketbook
Artist: Sassy and the Pocket Book
Song: Sure Thang
Composer: Sassy and the Pocket Book
Album: Sure Thang
Label:
Kalbata
Artist: Kalbata
Song: Improvisation #1
Composer: Kalbata
Album: Unreleased
Label: Unreleased
Artist: Little John
Song: All Over Me
Composer: Little John
Album: Channel 1 Story Chapter 2
Label: VP
Gig Guide
Artist: The Stones Roses
Song: I Wanna Be Adored
Composer: Brown, Squire
Album: The Stone Roses
Label: Epic

Artist: Poliça
Song: Lay Your Cards Out
Composer:Channy Leaneagh and Ryan Olson
Album: Give You The Ghost
Label: Mom and Pop Music

Artist: Eagles
Song: Lyin' eyes
Composer: Frey, Henley
Album: One Of These Nights
Label: Asylum

Artist: The Yoots
Song: Nga Iwi E
Composer: Whakarewarewa School
Album: Sing Along with The Yoots
Label: Economy

Artist:Die! Die! Die!
Song: Caseman
Composer: Die Die Die
Album: From
Label: Flying Nun

Artist: Gold Medal Famous
Song: Ignorable
Composer: Gold Medal Famous
Album: 100% Pure
Label:Powertool Records
 
4-5pm
Artist: B-52s
Song: Rock Lobster
Composer: Schneider, R. Wilson
Album: The B-52s
Label: Island
The Secret Life of Warm Up DJs
Artist: MF Doom
Song: Doomsday
Composer: Daniel Dumile
Album: Operation Doomsday
Label: Fondle 'Em Records

Artist: Eva Cassidy
Song: Wade In The Water
Composer: Traditional
Album: Songbird
Label: Blix St Records

Artist: Sugar Hill Gang
Song: Apache
Composer: Sugar Hill Gang
Album: 8th Wonder
Label: Sugar Hill

Artist: Slim Smith and the Uniques
Song: People Get Ready
Composer: Slim Smith
Album: The Best of The Uniques
Label: Trojan

Artist: DJ Nas'D
Song: Get Yourself High
Composer: DJ Nas'D
Album: Get Yourself High
Label: Dominance Records

Artist: WAR
Song: Me and Baby Brother
Composer: WAR
Album: Deliver the Word
Label: United Artists Records

Artist: Herbie Mann
Song: Comin' Home Baby
Composer: Ben Tucker
Album: At The Village Gate
Label: Rhino
Artist: Missy Elliot + AC/DC
Song: Get Ur Freak On + Back In Black
Composer: Elliot/ Mosley/Timbaland + Young/ Young/ Johnson
Album: Miss E.... So Addictive + Back In Black
Label:Electra +Atlantic
Tui Folk Album of the Year Finalists
Artist: French For Rabbits
Song: Claimed By The Sea
Composer: French For Rabbits
Album: Claimed By The Sea
Label: Home Alone Music

Artist: Great North
Song:Lead Me To The Light
Composer: Donnell
Album: Halves
Label: B&W

Artist: Brenda Liddiard
Song: Box of Memories
Composer: Liddiard
Album: Box Of Memories
Label:
The Sampler: Jim WhiteArtist: Jim White Where It Hits You
Songs: Chase The Dark Away, The Way Of Alone, My Brother's Keeper, Epilogue To A Marriage, Sunday's Refrain, Here We Go, Why It's Cool
Composer: White
Album: Where It Hits You
Label: Yep Roc
Artist: WIlly Moon
Song: I Wanna Be Your Man
Composer: Moon
Album: I Wanna Be Your Man
Label: Luv Luv Luv
Artist: Daedelus
Song: Tailor-Made (Tokimonster Instrumental)
Composer: Daedelus TokiMonster
Album: Tailor-Made
Label: Ninja Tune