Music 101 for Saturday 8 December 2012
2-3pm
Willy Moon
Wellington born Willy Moon has just had his song 'Yeah Yeah' synched to the latest iPod commercial, dusted off a tour with Jack White, and released a 7" single on Jack's Third Man Records. He tells us how, and perhaps more interestingly why he's out to become something bigger than himself.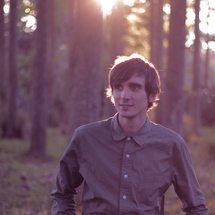 Junica
Nik Brinkman's work with Over the Atlantic hinted at his early influences. Now, releasing pop songs under the name Junica, he's embracing his 80s heroes once and for all.
Dorian Lynskey: Sleevenotes
A music writer for The Guardian newspaper by day, in this audio essay for the BBC Dorian Lynskey reflects on the British pop explosion of the 1980s and how it shaped his political and cultural outlook on the world. From Frankie Goes To Hollywood and their shattering predictions of nuclear war in 'Two Tribes' to the global fusions and connections of South Africa's Spoek Mathambo covering Joy Division's 'She's Lost Control'.
3-4 pm
The Sampler: Scott Walker Bish Bosch
Nick Bollinger reviews the career of Scott Walker, from 60s pop star to 21st century avant-gardist. We take a listen to his most recent terrifying work.
The Impending Adorations
Paul McLaney aka Gramsci has a new moniker, and a new solo project, where he sets his voice to clicks, drones and samples, or as he puts it "music of the mind".

Lagwagon
We talk with founding member of original Cali Punk group, Joey Cape, about maintaining his fast moving, heavy drinking lifestyle, ahead of their  New Zealand shows next week.
Gig Guide
4-5pm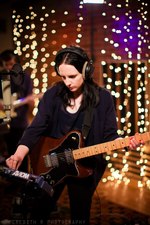 Dear Times Waste in Session
Claire Duncan fills Roundhead Studios with disarming drum beats, hypnotic textures and spare, haunting melodies, as she plays a  selection of songs from her latest album Some Kind of Eden, with instrumental assistance from Nick and Shannon Walsh.
Bannerman
We catch up with lead singer Richie Setford, after Angela Keoghan's cover art picked up a Tui for Bannerman's second album Dearly Departed. Richie takes us to rehearsals with the Batucada Sound Machine, and rehearses new songs.
Music played in this show
2-3pm
Artist:The Dead Weather
Song: 3 Birds
Composer:Mosshart/Fertita/Lawrence/ White
Album: Horehound
Label:Third Man
Willy Moon
Artist: Willy Moon
Song: I Wanna Be Your Man, Composer: Moon
Album: I Wanna Be Your Man
Label: Luv Luv Luv
Song: Yeah Yeah,
Composer: Moon
Album:Yeah Yeah
Label: Luv Luv Luv
Song: Railroad Track
Composer: Moon
Album: Railroad Track
Label: Third Man
Song: She Loves Me
Composer: Moon
Album:Willy Moon
Label: Luv Luv Luv
 
Artist: Polica
Song: Violent Games
Composer: Polica
Album: Give Your Ghost
Label:POD
Junica
Artist: Peter Gabriel and Kate Bush
Song: Don't Give Up
Composer: Peter Gabriel
Album: So
Label: Virgin

Artist: Junica
Song: Living In My House
Composer: Nik Brinkman, Pip Brown
Album: Celebration
Label: Warner

Artist: Junica
Song: More Than I Should
Composer: Nik Brinkman
Album: Celebration
Label: Warner

Artist: Tears for Fears
Song: Head Over Heels
Composer: Orzabal-Smith
Album: Songs from The Big Chair
Label: Mercury

Artist: Junica
Song: Postcards, Celebration
Composer: Nik Brinkman
Album: Celebration
Label: Warner

Artist: Junica
Song: Everywhere I Go
Composer: Nik Brinkman, Peter Moren
Album: Celebration
Label: Warner

Artist: Junica
Song: You're My Sun
Composer: Nik Brinkman, Mike Edwards
Album: Celebration
Label: Warner
Artist: Grayson Gilmour
Song: Humble Punk Rock II
Composer: Gilmour
Album: The Best Fun You Can Have Dying OST
Label: Flying Nun
Artist: Nick Cave and the Bad Seeds
Song: We Know Who U R
Composer: Nick Cave and the Bad Seeds
Album: Push the Sky Away
Label: Inertia
Dorian Lynskey Audio Diary
Artist: Rob
Song: Loose Up Yourself
Composer: Rob
Album: Make It Fast, Make It Slow
Label: Soundways
Artist: Alexander Tucker
Song: A Dried Seahorse
Composer: Tucker
Album: Third Mouth
Label: Thrill Jockey
Artist: Boards Of Canada
Song: Dayvan Cowboy
Composer: Boards of Canada
Album: The Campfire Headphase
Label: Warp
3-4pm
The Sampler: Scott Walker Bish Bosch
Artist: Scott Walker
Songs: "See You Don't Bump It's Head", Corps De Blah, Phrasing, Epizootics!, Dimple, SDSS14+13B (Zercon, A Flagpole Sitter), Tar
Composer: Walker
Album: Bish Bosch
Label: 4AD
 
Artist: Phillip Glass
Song: Wanda's Whorehouse (Amon Tobin RMX)
Composer: Glass
Album: Rework
Label: Orange Mountain
The Impending Adorations
Artist: The Impending Adorations
Songs: Juvenile Love Story/The Scheme of Things/Lose Sight of Love/The Passionate Shepherd to His Love
Composer: P.McLaney
Album: Gestalt
Introducing: DIVING
Artist: DIVING
Song: Synesthesia
Composer: Hill, Erickson
Album: Synesthesia
Label:
Artist: NOFX
Song: Bob
Composer: Fat Mike
Album: White Trash, Two Heebs and a Bean
Label: Fat Wreckchords
Lagwagon
Artist: Lagwagon
Song: Know It All
Composer: Lagwagon
Album:Trashed
Song: May 16
Composer: Lagwagon
Album: Let's Talk About Feelings
Song: Violins
Composer: Lagwagon
Album: Hoss
Label: Fat Wreckchords
 
Gig Guide
Artist: Robert Plant
Song: Black Dog
Composer: Jones, Page, Plant
Album: Robert Plant presents Sensational Space Shifters
Label:

Artist:Michael Kiwanuka
Song: Tell Me A Tale
Composer: Kiwanuka
Album: Home Again
Label:Polydor

Artist: Moon Duo
Song: Circles
Composer: Moon Duo
Album:Circles
Label:Souterrain Transmissions

Artist: Sola Rosa
Song:What if?
Composer: Spraggon
Album:Moves On
Label: FMR

Artist: Roseneath Centennial Ragtime Band
Song: Mean Ol' Woman
Composer: D. Jellyman
Album: Roseneath Centennial Ragtime Band
Label: Roseneath

Artist: Estere
Song: Cruel Charlie
Composer: Estere Dalton
Album: unreleased
Label: unreleased

Artist: God Bows to Math
Song: Yr Kids Aren't Special But I Am
Composer: God Bows to Math
Album: God Bows to Math
Label: Private
 
4-5pm
Artist: Dear Time's Waste
Songs: Hands; Strings; Fortune; Curtains; The Drink; Heavy/High; Body Back
Composer: Claire Duncan
Album: unreleased
Label: live session
Artist: Atoms For Peace
Song: What The Eyeballs Did
Composer: Atoms For Peace
Album: What The Eyeballs Did
Label: XL
Bannerman
Artist: Bannerman
Song: Brother With the Bleeding Heart, Howling Wind
Composer: Richie Setford
Album: Dearly Departed
Label: BAN
Artist: Batucada Sound Machine
Song: Things Are Gonna Change
Composer: Batucada Sound Machine
Album: Rhythm and Rhyme
Label:
Artist: Frente Cumbiero
Song: Pitchito
Composer: Frente Cumbiero
Album: Sofrito: Tropical Discotheque
Label: STRUT
Artist: Weird Together
Song: The 'ava
Composer: Dwyer/ Johnson
Album: The 'ava
Label: