Music 101 for Saturday 3 November 2012
2-3pm

NZ Music Awards 2012
Nick Atkinson heads along to hear winners, guest stars and surprise performances from this year's Tuis, where Toy Love have been inducted into the NZ Music Hall of Fame.


ALT-J
We hear from the UK band which have just won the Mercury Music Prize, and is coming to Laneway Festival in Auckland in January.

David Bowie - the Strange Fascination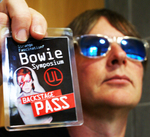 symposium
We attend the first ever international academic conference about David Bowie - Strange Fascination. Two New Zealand scholars head to the University of Limerick, Ireland, for the latest in Bowie research and to present their own papers, including one about the Radio NZ programme Bowie's Waiata which you can hear online here: www.radionz.co.nz/bowie. 

3-4pm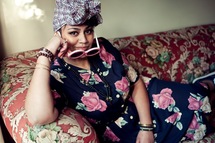 Aaradhna
Shy Porirua songbird Aaradhna gifts us her only New Zealand interview, ahead of the release of her third album, Treble & Reverb, a metro/retro 60s soul throwback out on Dawn Raid.


 
Sarah Blasko Session
Two time ARIA award winner Sarah Blasko performs songs from her new album I Alone in our Auckland studio.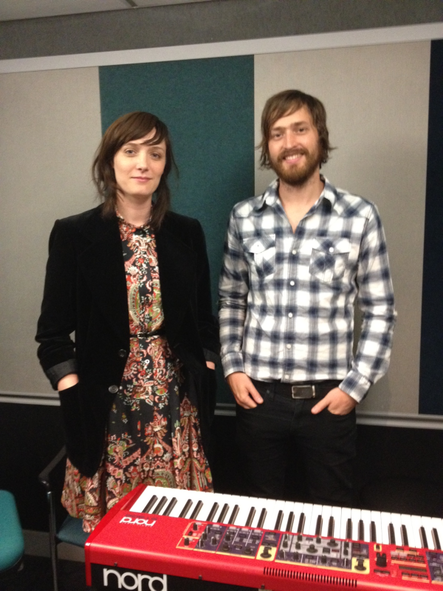 Gig Guide

4-5pm

Musical Chairs: Rikki Morris
Rikki Morris is so much more than a one hit wonder, though many will remember the 1988 solo smash Nobody Else for all its multi-tracked pizzazz.
Growing up amongst the mildly oppressive proving ground for '80s kiwi rock stars that was Sacred Heart College in Auckland, imbued the musician and sound engineer with a healthy rebellious streak. Morris, and many of his peers, set out on rock'n'roll adventures around the country and then further afield.
It began behind the sound desk on tour with Th' Dudes and DD Smash and soon enough Rikki was playing in bands like The Crocodiles and The Vibe Brigade.
More recently he's been recording and mentoring some of the country's finest up and coming pop stars. Gin, The Checks and Finn Andrews of The Veils all made their first studio recordings with Rikki in Devonport.
During an intimate conversation Rikki remembers the unique talents of his late brother, Ian Morris, before we head out to a show where he tames an unruly live mix. Then we visit him at his new studio where he uncovers rare audio gems from half a lifetime of performing and recording.


Rikki Morris from the 1990 single Heartbroke. Image by Darryl Ward.

The Sampler: Sharkness
Nock Bollinger reviews a solo set from Wellington singer-songwriter Robin Hinckley, a.k.a. Sharkness.

Introducing: Double Ya D

 
Music played in this show
2-3pm
Artist: The Black Seeds
Song: Loose Cartilage
Composer: Black Seeds
Album:Dust and Dirt
Label: Blackseeds
NZ Music Awards
Artist: Kimbra
Song: Some Into My Head
Composer: Kimbra
Album:
Label: Radio New Zealand recording

Artist: Homebrew
Song: Plastic Magic
Composer: Homebrew, Esther Stephens
Album: Homebrew Special Edition
Label: Young, Gifted and Broke

Artist: Homebrew
Song: Benefit
Composer: Homebrew
Album: Homebrew Special Edition
Label: Young, Gifted and Broke
Artist: The Checks
Song: Dogs of Perfection
Composer: the Checks
Album: Deadly Summer Sway
Label: Pie Club

Artist: Six60
Song: Don't Forget Your Roots
Composer: J.Fraser, M.Walters
Album: Six60
Label: Universal

Artist: Toy Love
Song: Sheep
Composer: Toy Love
Album:
Label: Radio New Zealand recording
Artist: Knoxious
Song: Gagarin
Composer: Knoxious
Album: Swimming Pool
Label:
Alt- J 
Artist: Alt J
Song: Tesselate, Bloodflood, Breezeblocks
Composer: Alt J
Album: An Awesome Wave
Label:Infectious
Artist: Radiohead
Song: Nude
Composer: Radiohead
Album: In Rainbows
Label: XL
David Bowie Symposium
Artist: David Bowie
Song: Fame
Composer: Bowie, Alomar, Lennon
Album: Young Americans
Label: RCA

Artist: David Bowie
Song: Fashion
Composer: David Bowie
Album: Scary Monsters (and super creeps)
Label: RCA

Artist: David Bowie
Song: Let's Dance
Composer: David Bowie
Album: Let's Dance
Label: EMI America

Artist: David Bowie
Song: Tin Machine
Composer: Bowie, Gabrels, Sales, Sales
Album: Tin Machine
Label: EMI

Artist: David Bowie
Song: Sound and Vision
Composer: David Bowie
Album: Low
Label: RCA

Artist: David Bowie
Song: Changes
Composer: David Bowie
Album: Hunky Dory
Label: RCA

Artist: David Bowie
Song: Memory of a Free Festival
Composer: David Bowie
Album: Space Oddity
Label: Mercury

Artist: David Bowie
Song: Bring Me The Disco King
Composer: David Bowie
Album: Reality
Label: Iso, Columbia

Artist: David Bowie
Song: Rock and Roll Suicide
Composer: David Bowie
Album: The Rise and Fall of Ziggy Stardust and the Spiders from Mars
Label: RCA
Terry Callier Obituary
Artist: Terry Callier
Song: Dancing Girl
Composer: Callier
Album:What Color Is Love
Label: Cadet

Artist: Terry Callier
Song: Lazarus Man
Composer:
Album: Time Peace
Label: Polygram
3-4pm
Artist: Che Fu ft. Aaradhna
Song: Spin 1
Composer: Ness, Patel.
Album: Hi Score: The Best of Che Fu
Label: Epic
Aaradhna-Treble & Reverb
Artist: Aaradhna
Song: Treble & Reverb (Intro)/Lorena Bobbit/I'm Not the Same/Sit With a Slouch/
Composer: A. Patel/P.Wadams/E.Short
Album: Treble & Reverb
Label: Frequency Media Group
Artist: Amy Winehouse
Song: You Know I'm No Good feat Ghostface
Composer: Winehouse
Album: You Know I'm No Good
Label: Universal
Artist: Kendrick Lamar
Song: Swimming Pool (drank)
Composer: Lamar
Album: good kid m.A.A.d City
Label:Interscope
Artist: Cody ChestnuTT
Song: Don't Follow Me
Composer: ChestnuTT
Album: Landing on A Hundred
Label: Vibration Vineyard
Sarah Blasko Session
Artist: Sarah Blasko
Song: An Arrow, Fool, I Alone
Composer: Blasko
Album: Unreleased
Label: RNZ Recording
Artist: Dear Time's Waste
Song: Curtains
Composer: Duncan
Album: Some Kind of Eden
Label: Private
Gig Guide with Melody 'Disco' Thomas
Artist: Jimmy Cliff
Song: Sitting in Limbo
Composer: Gully Bright / Jimmy Cliff
Album: The Harder They Come
Label: Island

Artist: Deep Purple
Song: Smoke on The Water
Composer: Blackmore, Gillan, Glover, Lord, Paice
Album: Machine Head
Label: EMI

Artist: Street Chant
Song: Less chat, more sewing
Composer: Emily Littler, Billie Rodgers, Alex Brown
Album: Means
Label: Arch Hill

Artist: Black Keys
Song: Lonely Boy
Composer: Dan Auerbach / Brian Burton / Patrick Carney
Album: El Camino
Label: Nonesuch

Artist: Ben Harper
Song: Ground on Down
Composer: Harper
Album: Fight for Your Mind
Label: Virgin
4-5pm
Artist: Th' Dudes
Song: Walking In Light
Composer: Morris
Album: Where Are The Girls
Label: FMR
 
Musical Chairs: Rikki Morris
Artist: The Checks
Song: Candyman Shimmer
Composer: The Checks
Album: Deadly Summer Sway
Label: Pie Club

Artist: Rikki Morris
Song: Come Back Louise
Composer: Rikki Morris
Album:
Label: Mushroom

Artist: Tex Pistol with Rikki Morris
Song: Nobody Else
Composer: Rikki Morris
Album: Nobody Else
Label: Pagan

Artist: Tex Pistol
Song: Game of Love
Composer: Wayne Fontana and The Mindbender
Album: Nobody Else
Label: Pagan

Artist: Rikki Morris
Song: World Stand Still
Composer: Rikki Morris
Album: Everest
Label: Criminal Records

Artist: Lisa Crawley
Song: Leaving, Blind Eyes
Composer: Lisa Crawley
Album: Everything That I Have Seen
Label: LC

Artist: The Checks
Song: Mercedes Children demo
Composer: The Checks
Album:
Label: Rikki Morris recording

Artist: Godboy
Song: Shed My Skin
Composer: Finn Andrews
Album:
Label: Rikki Morris recording

Artist: The Veils
Song: Wires To Flying Birds
Composer: Finn Andrews
Album: Nux Vomica (Japan release bonus track)
Label: Rough Trade
Artist: Concord Dawn
Song: One Tear
Composer: Harvey/ Morris
Album: Air Chrysalis
Label: Private
The Sampler: Sharkness
Artist: Sharkness
Songs: Peter Pandemic, How You Shone, Cobra Jacket, Danger, This Is War, Little Fish Big Teeth, A Star Is Born
Composer: Hinckley
Album: Coat Of Arms
Label: Independent
Artist: Phoenix Foundation
Song: Nest Egg
Composer: Scott/ Phoenix Foundation
Album: Pegasus
Label: FMR
Introducing: Double Ya D
Artist: Double Ya D
Song: Wolf Fight Tonight
Composer: Emmery
Album: Make This A Time Of Love
Label: Stink Magnetic
Artist: Leno Lovecraft
Song: xxxxxxxxxxxxxxxxxxxxxxxx
Composer: Leno Lovecraft
Album: EP #1
Label: