Music 101 for Saturday 20 October 2012
2-3pm

Critics Choice Award 2012
The annual NZ Music Awards live show-down between local up-and-comers. This year Beach Pigs, Watercolours and Loui the ZU take to the stage to determine who can best impress a cross section of local music critics. We'll take you there.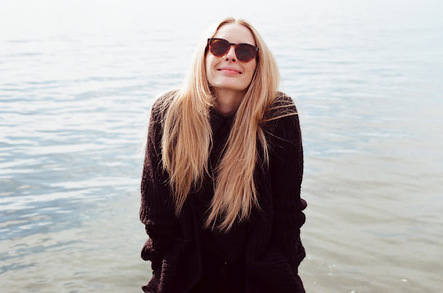 Access All Areas: AudioCulture
Conceptualist and producer Simon Grigg describes plans for a new digital repository of NZ music and ephemera. AudioCulture is intended to collect the hits and myths of NZ music, connecting people, recordings, images, places, scenes and record labels from the early twentieth century to now, and into the future.

New Way Home
The Auckland metal band take us through the rigorous training regime for the debut album Mirrors.



3-4pm

The Sampler: Hello Sailor
Nick Bollinger speaks with Harry Lyon and Dave McArtney about Under a Surrey Crescent Moon, their first album of new songs in 18 years.

Billy Bragg in session
During the UK troubadour's seventh New Zealand visit this past week he recorded an off-the-cuff, acoustic studio session. From Bragg's current live set we'll hear some of Woody Guthrie's unused lyrics set to music; as well as a rarely-heard rendition of a 1971 song by The Faces.

Martha Wainwright
The new album Come Home To Mama was recorded at Sean Lennon's home studio with members of Wilco, The Dirty Three, and Martha Wainwright's most important collaborator, producer Yuka C. Honda of Cibo Matto.


4-5pm

Live: The Mutton Birds
The original line-up of The Mutton Birds reunited after 10 years and performed this set at the Kings Arms Tavern in Auckland in February 2012.
Radio New Zealand captured the set, and today you can hear songs such as: 'Envy Of Angels', 'Dominion Road', 'Queen's English' and 'Anchor Me'.
Formed by respected songwriter Don McGlashan (ex. Blam Blam Blam and The Front Lawn) in 1991, The Mutton Birds released two albums and achieved both critical and popular success in NZ before relocating to the UK in 1995, where they also built a loyal following, despite – or perhaps  because of? - the overtly New Zealand flavour of much of the repertoire.
With another two critically acclaimed albums and a growing live reputation in Europe some band members felt the need to return home, and the Mutton Birds disbanded in 1999. They played together again in 2002, then not until these shows in 2012.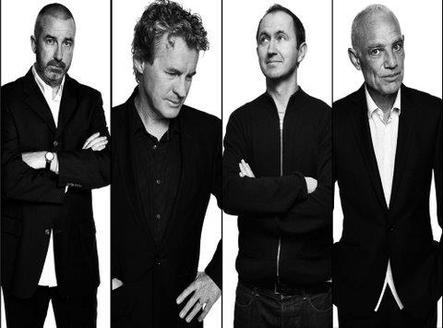 The Sampler: Beachwood Sparks, Sera Cahoone
Nick Bollinger takes a listen to two new rustic, retro albums The Tarnished Gold and Deer Creek Canyon.

Introducing: Xuri Xruz

 
Music played in this show
2-3pm
Critic's Choice Awards
Artist: Watercolours
Song:Nightswimmer
Composer: Jade
Album: Nightswimmer
Label:
Artist: Opossum
Song: Fly
Composer: Opossum
Album: Electric Hawaii
Label: CRS Records
Access All Areas: AudioCulture with Simon Grigg
Artist: Dub Asylum
Song: Welcome! Haere Mai
Composer: trad
Album: She Dubs Me, She Dubs Me Not
Label: Antenna

Artist: Ray Columbus
Song: We Want A Beat
Composer: na
Album: Wild Things Volume 2
Label: Zero Records

Artist: Blam Blam Blam
Song: Luxury Length
Composer: McGlashan-Bell-Mahon
Album: Complete Blam Blam Blam
Label: Propeller Records

Artist: Peter Posa
Song: Guitar Boogie
Composer: Posa
Album: White Rabbit - The Very Best of Peter Posa
Label: Zodiac

Artist: Ticket
Song: Highway Of Love
Composer: Ticket - Hansen
Album: Awake [Bonus Tracks]
Label: Aztec Music

Artist: Billy T.K & Powerhouse
Song: Move On Up
Composer: Curtis Mayfield
Album: Waiata :- Maori Showbands, Balladeers & Pop Stars
Label: EMI

Artist: Headless Chickens
Song: Donde Esta La Pollo (Rock Mix)
Composer: Headless Chickens
Album: Donde Esta La Pollo EP
Label: Flying Nun

Artist: Scribe -
Song: scribe mash up - Serrato scratch
Composer: Scribe
Album: Serrato scratch
Label: Serrato

Artist: Split Enz
Song: Maybe
Composer: Juff-Finn
Album: Mental Notes
Label: Mushroom Records

Artist: Jay Epae
Song: Putti Putti
Composer: Jay Epae
Album: Waiata :- Maori Showbands, Balladeers & Pop Stars
Label: EMI

Artist: Pixie Williams
Song: Windy City
Composer: Pixie Williams
Album: For The Record - The Pixie Williams Collection 1949 - 1951
Label: download

Artist: Nathan Haines
Song: Crane Of Good Omen
Composer: Nathan Haines
Album: Heaven And Earth
Label: Warner music

Artist: Shona Laing US Remix
Song: (Glad I'm) Not A Kennedy
Composer: Shona Laing
Album: 12 Single - Glad I'm) Not A Kennedy
Label: TVT Records

Artist: the Bluestars
Song: Social End Product
Composer: the Bluestars
Album: single
Label: Zero Records

Artist: Merenia and Straw People
Song: One Good Reason
Composer: Judd
Album: Hemisphere
Label: Pagan

Artist: Split Enz
Song: Mental Notes
Composer: Judd Finn
Album: Mental Notes
Label: Mushroom

Artist: DLT
Song: Trueschool
Composer: DLT
Album: The True School
Label: BMG

Artist: The La De Da's
Song: Find Us A Way
Composer: The La De Da
Artist: Beastwars
Song: The Sleeper
Composer: Beastwars
Album: Tower of Skulls 7"
Label:
New Way Home Mirrors  Release
Artist: New Way Home
Song: Paper Hearts, Tides, Mirror
Composer: New Way Home
Album: Mirrors
Label: Private

Artist: New Way Home
Song: Chrysalis, Paper Hearts
Composer: New Way Home
Album: unreleased
Label: Radio New Zealand recording
Artist: METZ
Song: Knife in the Water
Composer: METZ
Album: METZ
Label: Subpop
Artist: Rackets
Song: End Of An Age
Composer: Rackets
Album: Could Do Better
Label:
3-4pm
Artist: The Citizen Band
Song:Rust in My Car
Composer: Chunn
Album: Rust in My Car
Label:Columbia
The Sampler: Hello Sailor
Artist: Hello Sailor
Songs: Gutter Black
Composer: McArtney
Song: Watch Ya Back
Composer: Brazier/Lyon
Album: The Sailor Story
Label: Festival
 
Artist: Hello Sailor
Songs: Looking For My Shades, Big Black Bus, Bric A Brac Shop
Composer: McArtney
Song: Black Patch and Peg Leg, De Dog, Under A Surrey Crescent Moon
Composer: Brazier
Album: Under A Surrey Crescent Moon
Label: Warner
Artist:Swans
Song: The Seer Returns
Composer: Michael Gira / Christoph Hahn / Thor Harris / Christopher Pravdica / Phil Puleo / Norman Westberg
Album: The Seer
Label: Young God

Billy Bragg in Session
Artist: Billy Bragg
Song: Way Over Yonder In The Minor Key
Composer: Woody Guthrie/Billy Bragg
Song: Debris
Composer: Ronnie Lane
Album: live performance
Label: unreleased
Artist: Cibo Matto
Song: Spoon
Composer: Cibo Matto
Album: Stereo Type A
Label: Warner
Martha Wainwright
Artist: Martha Wainwright
Song: Can't You Believe, Leave Behind, Some People
Composer: Martha Wainwright
Album: Come Home To Mama
Label: Warner

Artist: Martha Wainwright
Song: Proserpina
Composer: Kate McGarrigle
Album: Come Home To Mama
Label: Warner
Artist: Heart Attach Alley
Song: My Beating Heart
Composer: Heart Attack Alley
Album: Living in Hell
Label: Voodoo Rhythm
Gig Guide
Artist:Ringo Starr
Song: Photograph
Composer: Starr
Album: Photograph
Label: EMI

Artist:Cairo Knife Fight
Song: The Violence of Action
Composer: Cairo Knife Fight
Album: Cairo Knife Fight II
Label: Liberation

Artist: Gomez
Song:Get Myself Arrested
Composer: Ball/Blackburn/Gray/Ottewell/Peacock
Album: Bring It On
Label: HUT

Artist: ZillionZ
Song: I Wanna See If Your Genes Fit
Composer: ZillionZ
Album: So Much To Give
Label: Private

Artist: Electric Wire Hustle
Song: Burn
Composer:Electric Wire Hustle
Album: Every Waking Hour
Label: Every Waking Hour
Artist: Fred Wesley and the JBs
Song: Doing it to Death
Composer: James Brown
Album: The JBs
Label: Polydor
4-5pm
The Mutton Birds Live At The King's Arms
The Sampler: Beachwood Sparks, Sera Cahoone
Artist: Beachwood Sparks
Songs: Alone Together, Forget The Song, Water From The Well, Sparks Fly Again
Composer: Beachwood Sparks
Album: Tarnished Gold
Label: Sub Pop

Artist: Sera Cahoone
Songs: And We Still Move, Deer Creek Canyon, Rumpshaker
Composer: Cahoone
Album: Deer Creek Canyon
Label: Sub Pop
Artist: Bob and Gene feat. The Inversions
Song: I Can't Stand These Lonely Nights
Composer: Bob and Gene
Album: I Can't Stand These Lonely Nights
Label: Daptone
Artist: 1814
Song: Relax
Composer: 1814
Album: Relax
Label: Ode
Introducing: Xuri Xruz
Artist: Xuri Xruz
Song: Oh Lothario
Composer: Xuri Xruz
Album: Oh Lothario
Label:
Artist: Lips
Song: Shadows
Composer: Lips
Album: Look Listen
Label:
Artist: Dam Funk
Song: Right Now
Composer: Dam Funk
Album: Unreleased
Label: