Music 101 for Saturday 6 October 2012
2-3 pm

Robyn
On her debut trip to New Zealand, the Swedish pop sensation with bite talks artistic integrity, touring with Madonna, and the melodic melancholy of her homeland.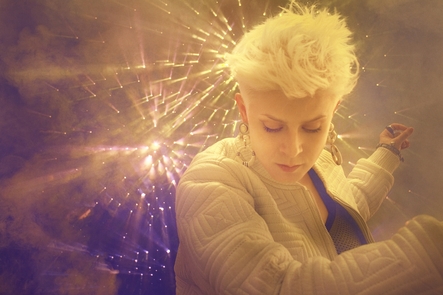 Kids of 88
Auckland dance duo Kids of 88 on digging up earworms for their sophomore album Modern Love.

NZ Music Hall of Fame Inductees: Toy Love
We speak with Paul Kean of Legacy Award winners Toy Love ahead of their induction into the NZ Music Hall of Fame. Enter the Toy Love Collection here.

3-4 pm

Jim Jones Revue
The UK Garage rockers on their new album Savage Heart.

The Sampler: The Go-Betweens
Robert Forster discusses a new retrospective

Le Trio Joubran
Palestinian oud trio, brothers Samir, Wissam, and Adnan Joubran on forging new paths for the king of Arabic instruments. More music and interviews from WOMAD 2012 here.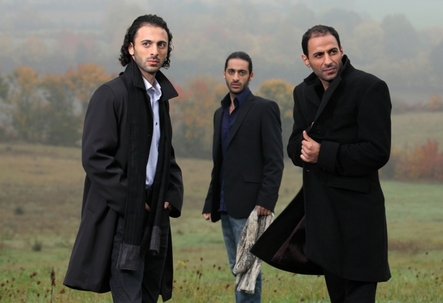 Gig Guide
4-5 pm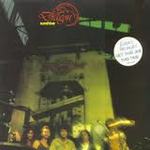 Essential New Zealand Albums Part 8. Dragon – Sunshine
Music critic Nick Bollinger presents a selection of significant New Zealand music recordings adapted from his book 100 Essential Albums, published by Awa Press.
Dragon was a New Zealand band that lived life in the fast lane of Australian rock'n'roll. Their 1976 album Sunshine tells a slice of their story. Nick Bollinger discusses the disc in detail in Essential New Zealand Albums. More Dragon here.

Lines of Flight
The country's longest running experimental noise and moving image festival heads to Christchurch for the first time.
Introducing: Phoebe Hurst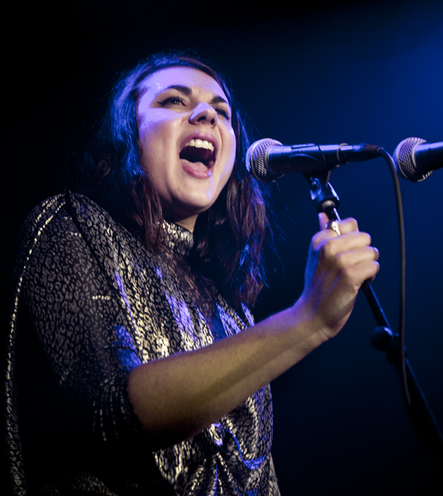 Photo by Jen Hadley Photography

 
Music played in this show
2-3pm
Artist:The Knife
Song: Heartbeats
Composer: The Knife
Album: Deep Cuts
Label: Rabid
Robyn
Artist: Robyn
Song: Call Your Girlfriend
Composer: Ahlund/ Robyn/ Kronlund
Album: Body Talk
Song: Konichiwa Bitches
Composer: Ahlund
Album: Robyn
Song: Dancehall Queen,
Composer: Ahlund/ Pentz/ Diplo
Song: None of Dem
Composer: Robyn/ Berge/ Brudtland
Album: Body Talk
Label: Modular
 
Artist: Dinosaur L
Song: Clean On Your Bean #1
Composer: Russell
Album:24-24 Music
Label: Sleeping Bag
Artist: David Bowie
Song: Modern Love
Composer: Modern Love
Album: Let's Dance
Label: Virgin
Kids of 88
Artist: Kids of 88
Song: The Drug/Kokomo/Tucan/India/Euphoria
Composer: J.Arts/S.McCarthy
Album: Modern Love
Label: Dryden Street/Universal
Artist: Matthew Dear
Song: Earthforms
Composer: Dear
Album: Beams
Label: Ghostly
Artist: Toy Love
Song: Swimming Pool
Composer:Bathgate/ Dawson/ Dooley/ Kean
Album:Cuts
Label: Flying Nun
3-4pm
Artist: Grinderman
Song: Depth Charge Ethel
Composer: Cave/ Grinderman
Album:Grinderman
Label: Mute
Artist: Houndmouth
Song: Penitentiary
Composer: Houndmouth
Album: Houndmouth
Label: Rough Trade
The Jim Jones Review
Artist: The Jim Jones Revue
Song: It's Gonna Be About Me, Never Let You Go, 7 Times Around The Sun, Where Da Money Go?, Midnight Oceans & The Savage Heart
Composer: Jones-Orton-Herbert-Jay-Jones
Album: The Savage Heart
Label: Punk Rock Blues/Liberator

Artist: Albert Ammons, His Piano & Rhythm Kings
Songs: Doin' The Boogie Woogie
Composer: Hattie Young
Album: The Mercury Blues 'N' Rhythm Story 1945-1955
Label: Mercury

Artist: The Flamingos
Songs: I Only Have Eyes For You
Composer: Harry Warren-Al Dubin
Album: 1959: Still Rockin'
Label: Time-Life
The Sampler- The Go Betweens- Interview with Robert Forster
Artist: The Go-Betweens
Songs: Love Goes On, Part Company, Finding You, Dive For Your Memory, Bachelor Kisses, Darlinghurst Nights, Cattle and Cane, Quiet Heart
Composer: Forster/McLennan
Song: Karen
Composer: Forster
Album: Quiet Heart
Label: EMI
Artist:Henry Wagons
Song: I Still Can't Find Her
Composer: Wagons
Album:Expecting Company
Label: Spunk
Le Trio Joubran
Artist: Le Trio Joubran
Song: Zawâj El Yamâm.
Composer: Le Trio Joubran
Album: As Far
Label: World Village

Song: Laytana
Album: Majaz
Label: Randana
Song: Sama Cordoba
Composer: Le Trio Joubran
Album: As Far
Label: World Village

 
Gig Guide
Artist:Omar Rodriguez Lopez
Song: Rapid Fire Tollbooth
Composer: Omar Rodriguez Lopez
Album: Se Dice Bisonte, No Bufalo
Label: Gold Standard

Artist:Katchafire
Song: Get Away
Composer:L. Bell, J. Bell, J. Ferguson, A. Adams-Tamatea, T. Hohepa.
Album: Revival
Label:Mai Music

Artist: Rob Thorne
Song: Whaaia te Maaramatanga Tuarua
Composer:Rob Thorne
Album: Whaaia te Maaramatanga
Label: Private

Artist: The Nudge
Song:Shook Me
Composer:The Nudge
Album: Big Nudge Pie
Label:Keen

Artist:Ikonika
Song: r.e.s.o.l.
Composer: Sara Abdel-Hamid
Album: contact, love, want, have
Label: Hyperdub
4-5pm
Artist: Hello Sailor
Song: Bric A Brac Shop
Composer: Hello Sailor
Album:Surrey Crescent Moon
Label: Warner

Essential New Zealand Album: Dragon- Sunshine
Artist: Dragon
Songs: Same Old Blues, Sunshine, Get That Jive
Composer: Hewson
Songs: Street Between Your Feet, Mx, The Letter, Blacktown Boogie
Composer: Taylor/Hunter
Song: This Time
Composer: Hunter/Hunter/Taylor/Hewson/Storey
Album: Sunshine
Label: CBS

Artist: Dragon
Song: Universal Radio
Composer: Hunter
Album: Universal Radio
Label: Vertigo

Artist: Dragon
Song: Education
Composer: Taylor
Label: Vertigo
Artist: Tame Impala
Song: Mind Mischief
Composer: Parker
Album: Lonerism
Label: Modular
Lines of Flight 2012