Music 101 for Saturday 29 September 2012
2 - 3pm

Don McGlashan in session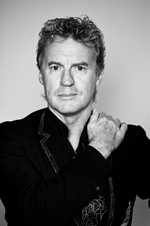 The Don (Mutton Birds, Front Lawn etc) visits the Music 101 studio to play a couple of solo songs.

Maisey Rika
Maisey Rika talks about the importance of whanau and whenua, and the process of writing her third album, Whitiora, entirely in Te Reo Maori.

Elis Regina
30 years after the early death of celebrated Brazilian singer Elis Regina,  Chris McGowan, author of The Brazilian Sound: Samba, Bossa Nova and the Popular Music of Brazil, discusses her life and influence.
3 - 4pm

The Datsuns
The Cambridge band's fifth studio album Death Rattle Boogie arrives next week - 10 years after their self-titled debut. We sit in on a recording session at Roundhead Studios.

The Sampler: Staff Benda Bilili
Nick Bollinger reviews Bouger Le Monde the second album from the wheelchair-rocking Congolese band.

Hyperpotamus
The Spanish beatboxer give us a demo ahead of NZ shows this week.

Gig Guide
4 - 5pm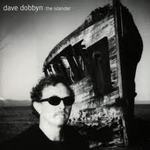 Essential New Zealand Albums Part 7. Dave Dobbyn – The Islander
There may be no artist who has made more essential New Zealand albums than Dave Dobbyn, and in this programme Nick Bollinger discusses his most quintessentially New Zealand one: The Islander. Adapted from his book 100 Essential Albums, published by Awa Press.
Introducing: Johnsonville City Nights

Smokefree Rockquest Winners
Meet Nelson three-piece New Vinyl, who took away this year's premier high school band competition.

Beth Orton
Originally creating a subtle blend of folk and electronica in London's early '90s dance scene, Beth Orton has now moved away from the drum machines and synths. Beth shares insights into her sixth album Sugaring Season.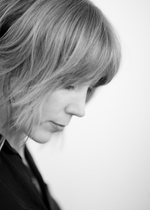 Music played in this show
2-3pm
Artist: Seven Sisters
Song: Wrather's Gramaphone
Composer: McGlashan
Album: Dean Spanley OST
Label:Warner
Don McGlashan Session
Artist: Don McGlashan
Song: Bad Blood, Courier
Composer: McGlashan
Album: Unreleased
Label: RNZ Recording
Artist:The Bellbirds
Song: I Gave My Heart to a Fool
Composer: Donnelly/ Bellbirds
Album: Unreleased
Label:

Maisey Rika
Artist: Maisey Rika
Song: Pumau Tonu
Composer:Majic Puroa, Maisey Rika
Album: Whitiora
Label: Moonlight Sounds

Artist: Maisey Rika
Song: Ohomairangi
Composer: Leo Rika, Awhimate Tait, Maisey Rika.
Album: Whitiora
Label: Moonlight Sounds

Artist: Maisey Rika
Song: Haumanu
Composer: Tuirina Wehi, Paroa Teka, Wharekotua Hare, Rangihurihia McDonald, Betty Brown, Harawira Savage, Tama Waipara, JJ Rika, Maisey Rika.
Album: Whitiora
Label: Moonlight Sounds

Artist: Maisey Rika
Song: Tangaroa Whakamautai
Composer: Erueti Korewha, Maisey Rika, JJ Rika, Mahuia Bridgman-Cooper
Album: Whitiora
Label: Moonlight Sounds

Artist: Maisey Rika
Song: Pomarie
Composer: Ruia Aperehama, Maisey Rika, Hairini Rika-Hill
Album: Whitiora
Label: Moonlight Sounds

Artist: Maisey Rika
Song: He Honore
Composer: Traditional
Album: Whitiora
Label: Moonglight Sounds
 
Elis Regina with Chris McGowan
Artist: Elis Regina
Song:Corrida De Jangada
Composer:Capinam/Lobo
Album: Elis In London
Label: Souljazz

Song:Canto de Ossanha
Composer:DeMoraes, Powel
Album:Definitive Collection
Label: Wrasse

Song: Roda
Composer: Gil/ Augusto
Album: Bossa Nova: The Rise of Brazilian Music in the 1960s
Label:Soul Jazz

Song: Triste
Composer:Jobim
Album:Definitive Collection
Label: Wrasse

Artist: Os Mutantes
Song:A Minha Menina
Composer:Ben
Album: Os Mutantes
Label:Polydor

Artist: Elis Regina
Song: Nada Sera Como Antes
Composer: Bastos/ Nascimento/ Vince
Album:Definitive Collection
Label: Wrasse

Artist: Elis Regina and Tom Jobim
Song: Aguas De Marzo
Composer: Jobim
Album: Elis and Tom
Label: Philips

Artist: Elis Regina
Song: Upa, Neguinho
Composer: Guarnieri/ Lobo
Album:Definitive Collection
Label: Wrasse
 
Artist: Caetano Veloso
Song: A Little More Blue
Composer: Veloso
Album: Caetano Veloso
Label: Polygram
Artist: Chris Haezlewood
Song: Euro Disco
Composer: Haezlewood
Album: Ca$h Guitar
Label: Flying Nun
3-4pm
Artist: Chants R&B
Song: I'm Your Witchdoctor
Composer: Mayall
Album: Stage Door Witchdoctors
Label: Zero
The Datsuns
Artist: The Datsuns
Song: Axethrower/Skull Full of Bone/Goodbye Ghosts/Hole in Your Head/Wonder the Night
Composer: The Datsuns
Album: Death Rattle Boogie
Label: Hellsquad Records
Artist: Thee Oh Sees
Song: Flood's New Light
Composer: Thee Oh Sees
Album: Putrifiers II
Label: In The Red
Artist: Holly Golightly and The Brokeoffs
Song: Goddamn Holy Roll
Composer: Golightly
Album: Sunday Run Me Over
Label: Transdreamer
Artist: Unknown Mortal Orchestra
Song: Swim and Sleep Like A Shark
Composer: Nielson
Album:
Label:
The Sampler: Staff Benda Bilili- Bouger Le Monde
Artist: Staff Benda Bilili
Songs: Bilanga, Kuluna/Gangs, Sopeka, Djambula, Souci, Libala Ya Mungwa
Composer: Staff Benda Bilili
Album: Bouger Le Monde!
Label: Crammed Discs
Artist: Batida feat. Bras Firmino
Song: Nufeko Discole
Composer: Batida/ Firmino
Album: Radioclit presents: The Sound of Club Secousse
Label: Crammed
Hyperpotamus
Artist: Hyperpotamus
Song: De Camino/Such a Surprise/ Electroclash/Una, Grande y Libre/Seahorse for Dragon (live)
Composer: J.Ramirez-Escudero
Album: Delta
Label: El Molino Music
Gig Guide
Artist:Bat for Lashes
Song: Trophy
Composer: Natasha Khan
Album:Fur and Gold
Label:Spunk

Artist:Blondie
Song: Heart of Glass
Composer:Chris Stein / Debbie Harry
Album: Parallel Lines
Label: Chrysalis Records

Artist: Emmylou Harris
Song: Wayfaring Stranger
Composer: Traditional
Album: Roses in the Snow
Label: Warner

Artist:Kora
Song: Skankenstein
Composer: Kora
Album: Kora
Label: Border

Artist: The Bats
Song: Hubert
Composer: The Bats
Album: At The National Grid
Label: Magic Marker
4-5pm
Artist: Andy Williams
Song: Can't Get Used To Losing You
Composer: Pomus/ Shuman
Album: Can't Get Used to Losing You
Label: CBS
Essential New Zealand Album: Dave Dobbyn- The Islander
Artist: Dave Dobbyn
Songs: Waiting, Mobile Home, Hanging In The Wire, Beside You, Blindman's Bend, Hands, Keep A Light On, One Proud Minute, Hallelujah Song
Composer: Dobbyn
Album: The Islander
Label: Columbia

Artist: Th' Dudes
Song: Be Mine Tonight
Composer: Dobbyn/Morris
Album: Right First Time
Label: Key

Artist: Dave Dobbyn
Song: Slice Of Heaven
Composer: Dobbyn
Album: Footrot Flats
Label: Sony

Artist: Dave Dobbyn
Song: Falling Off A Log
Composer: Dobbyn
Album: Lament For The Numb
Label: Columbia

Artist: Dave Dobbyn
Song: It Dawned On Me
Composer: Dobbyn
Album: Twist
Label: Columbia
Introducing: Johnsonville City Nights
Artist: Johnsonville City Nights
Song:Temporary Reprieve
Composer: Johanson
Album: Johnsonville City Nights
Label: Private
Smokefree Rockquest Winners: New Vinyl
Artist: New Vinyl
Song: Something I Ain't Seen
Composer: Farrell Davie
Album: Unreleased
Label: Private
Artist: Feist
Song: A Commotion
Composer: Feist
Album: Metals
Label: Polydor
Beth Orton- Sugaring Season
Artist: Beth Orton
Song: Call Me The Breeze
Composer: Beth Orton, Tom Rowland
Album: Sugaring Season
Label: Warner

Artist: Beth Orton
Song: Dawn Chorus
Composer: Beth Orton
Album: Sugaring Season
Label: Warner