Music 101 for Saturday 15 September 2012
2-3pm

The Nudge and Rhian Sheehan - Pre-Silver Scrolls
Follow the process as these musicians rearrange a Silver Scroll finalist song each, and prepare to perform it live at Thursday's awards ceremony.

Silver Scrolls Awards Ceremony
Backstage at one of the biggest events on the local music calendar, we capture winning reactions and live performances from the show. The Silver Scrolls focus on songwriting, and the ceremony features re-imagined versions of the finalists songs. Pulling it all together is this year's musical director John Toogood of Shihad.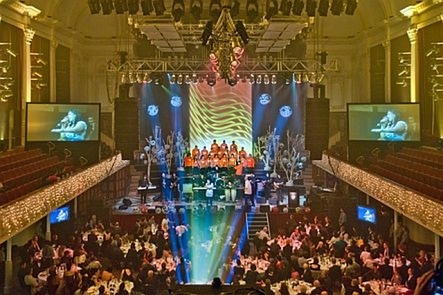 Access All Areas: Dubber - Music Industry Update
Andrew Dubber worked for 20 years in NZ radio and engineered and produced a plethora of local jazz and hip hop albums before academic opportunities took him overseas.
These days Andrew is a senior lecturer in Music at the University of Birmingham and is regarded as one of the top thinkers in the field of digital music and new media.
This week for AAA Trevor Reekie and Andrew Dubber ponder formats and fortunes in the current musical landscape.
3-4 pm

The Sampler: Dylan
Nick Bollinger discusses Tempest, the new album by Bob Dylan, which marks the singer-songwriter's 50th year as a recording artist.

Razorwyre
The band email signature reads: "heavy metal music in the true style of the 1980s",  Wellington's Razorwyre tell of double kicks and leather lungs on their debut album Another Dimension.
4-5 pm
Herbs Induction to the NZ Music Hall of Fame
At the Auckland Town Hall during the Silver Scroll Awards on Thursday

Essential New Zealand Albums: Part 5. Herbs - Light Of The Pacific
Combining the influences of Bob Marley and the music of their Polynesian heritage, Herbs were pioneers of a Pacific reggae sound. Nick Bollinger discusses the first long-player Light Of The Pacific.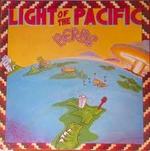 Clap Clap Riot
The upbeat Aucklanders talk about their long anticipated release Counting Spins.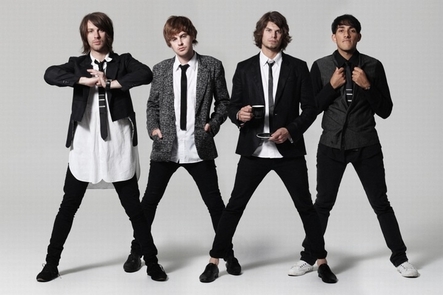 Music played in this show
2-3pm
Artist: The New Zealand Symphony Orchestra
Song: [inner]
Composer: Alex Taylor
Album: Unreleased
Label: n/a
Artist: Lips
Song: Everything To Me
Composer: Stephanie Brown
Album: Unreleased
Label: n/a
Silver Scrolls: The Nudge
Artist: The Nudge
Song: Everything To Me
Composer: Stephanie Brown
Album: Unreleased
Label: n/a

Artist: Lips
Song: Everything To Me
Composer: Stephanie Brown
Album: Unreleased
Label: n/a
Silver Scrolls 2012
Artist: Kirsten Te Rito
Song: Matahiāpo
Composer: Te Awanui Reeder, David Atai, Scotty Morrison
Label: radio new Zealand recording

Artist: Lydia Cole
Song: Hibernate
Composer: Lydia Cole
Album: Me and Moon
Label: Private

Artist: L.A. Mitchell
Song: Hibernate
Composer: Lydia Cole
Label: Radio new Zealand recording

Artist: Julia Deans and Claire Cowan
Song: Get Away Tonight
Composer: Kody Neilson
Label: Radio New Zealand recording

Artist: Dave Dobbyn
Song: Slice of Heaven
Conmposer: Dave Dobbyn
Label: Radio New Zealand recording
Artist:Alt J
Song: Fitz Pleasure
Composer: Alt J
Album: An Awesome Wave
Label: Infectious Music
Access All Areas: Dubber Music Update
Artist: Negativland
Song: The Smile You Can't Hide
Composer: Negativland
Album: DisPepsi
Label: Seeland Records

Artist: Diplo
Song: Way More Brazil
Composer: Diplo
Album: Decent Work For Decent Pay
Label: Beleza Records

Artist: Lucas Santtana
Song: Super Violão Mashup
Composer: Lucas Santtana
Album: Sem Nostalgia
Label: Mais Um Discos

Artist: Den Haan
Song: Burning Cock Theme
Composer: Den Haan
Album: De Brandende Haan Ep
Label: SuperSoul Records

Artist: Jake Dubber
Song: Venomous Monk
Composer: Jake Dubber
Album: na
Label: Soundcloud

Artist: Tipsy
Song: Hey! - Messer Chups
Composer: Tipsy
Album: na
Label: download

Artist: Mark de Clive-Lowe
Song: Best For Later
Composer: Mark de Clive-Lowe
Album: First Thoughts
Label: Tap records

Artist: Diplo
Song: Must Be a Devil
Composer: Diplo
Album: Live Session (iTunes Exclusive) - EP
Label: I Tunes

Artist: Los Miticos Del Ritmo
Song: Otro Muerde el Polvo (Another One Bites the Dust)
Composer: Queen – Mercury - May
Album: Los Miticos del Ritmo (feat. Quantic
Label: ) [Soundway Records]

Artist: Ondatrópica
Song: Bomba Trópica
Composer: Ondatrópica
Album: Ondatrópica
Label: Soundway Records

Artist: Instituto
Song: Ossario
Composer: Instituto
Album: Ossario
Label: Beleza Records

Artist: Frootful
Song: Latin Strut
Composer: Frootful
Album: Colours
Label: Freestyle

Artist: Jake Dubber
Song: Floor It
Composer: Jake Dubber
Album: na
Label: Soundcloud

Artist: Jake Dubber
Song: The Scream
Composer: Jake Dubber
Album: na
Label: Soundcloud
Artist: Rhian Sheehan
Song: [inner]
Composer: Alex Taylor
Album: Unreleased
Label: n/a
 
3-4pm
The Sampler: Bob Dylan Tempest
Artist: Bob Dylan
Songs: Narrow Way, Early Roman Kings, Soon After Midnight, Long and Wasted Years, Scarlet Town, Tin Angel, Tempest, Roll On John
Composer: Dylan
Song: Duquense Whistle
Composer: Dylan/Hunter
Album: Tempest
Label: Columbia/Sony
Artist: Judas Priest
Song: Another Thing Coming
Composer: Judas Priest
Album: Screaming For Vengeance
Label:Columbia
Razorwyre
Artist: Black Sabbath
Song:Sweet Leaf
Composer: Black Sabbath
Album: Master of Reality
Label:Vertigo
Introducing: The Bemsha Swing
Artist: The Bemsha Swing
Song: Question Marked
Composer: The Bemsha Swing
Album: Against Friends and Lovers
Label: Muzai
Artist: Voom
Song: King Kong
Composer: Voom
Album: Hello, Are You There
Label: Lil Chief
Artist:Grizzly Bear
Song: Sleeping Ute
Composer: Grizzly Bear
Album: Shields
Label: Warp
Gig Guide
4-5pm
Silver Scrolls: Herbs Induction to the NZ Hall of Fame
Artist: Dave Dobbyn
Song: Slice of Heaven
Conmposer: Dave Dobbyn
Label: Radio New Zealand recording

Artist: Herbs
Song: E Papa Waiare
Composer: Traditional
Labe: Radio New Zealand Recording

Artist: Kora
Song: Rust In Dust
Composer: Herbs
Label: Radio New Zealand Recording
 
Essential New Zealand Album: Herbs- Light of the Pacific
Artist: Herbs
Songs: Light Of The Pacific, Thems The Breaks, Light Of The Pacific
Composer: Fonoti
Songs: Mama's Song, Jah's Son
Composer: Fusimalohi
Song: Crazy Mon
Composer: Faleauto
Song: Meteli
Composer: Trad. Arr. Herbs
Album: Light Of The Pacific
Label: Warrior

Artist: Herbs
Songs: Dragons and Demons, What's Be Happen?
Composer: Fonoti
Album: What's Be Happen?
Label: Warrior
Artist: Awa
Song: Matahiāpo
Composer: Te Awanui Reeder, David Atai, Scotty Morrison
Album:Native Intel
Label:
Clap Clap Riot
Artist: Clap Clap Riot
Song: Holiday, Growing Up, Yoko Ono, So You Say
Composer: Clap Clap Riot
Album: Counting Spins
Label: Private
 
Artist: Yoko Ono
Song: Hashire, Hashire
Composer: Ono
Album: Between My Head and the Sky
Label:Chimera