Music 101 for Saturday 1 September 2012
2-3pm
Bailterspace
We visit expat noisemakers Alister Parker and Brent McLachlan in a Hell's Kitchen recording studio, one of three New York studios in which they recorded Strobosphere - the first new Bailterspace release in 13 years.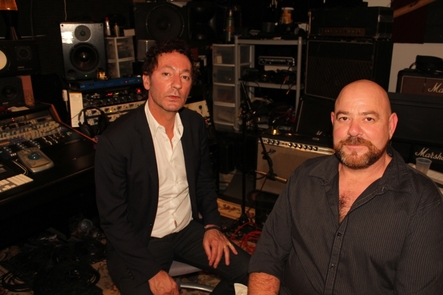 Alister Parker and Brent MacLachlan of Bailterspace. Photo by Gemma Gracewood.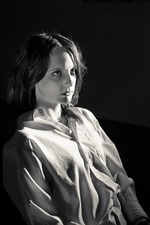 Dear Time's Waste
Claire Duncan explains her fondness for the hypnotic loops and spare melodies of her second Dear Time's Waste album Some Kind of Eden.
Claire Duncan by Stephanie O'Conner
Pete Swanson
One half of acclaimed noise duo Yellow Swans, Pete Swanson talks about his new solo work, and finding inspiration in The Dead C, psychosis machines and natural disasters.
3-4pm
NZ Music Hall of Fame
We congratulate Herbs - the lastest inductees to the New Zealand Music Hall of Fame.

The Sampler: Cat Power
Nick Bollinger reviews a surprisingly sunny set from Cat Power.
Access All Areas: Transforming Folk
Dr Rob Burns, senior lecturer in music at the University of Otago, is the author of Transforming Folk, a book about innovation and tradition in English folk-rock music - it's not all about dulcimers and bearded men in polo-necks singing with one hand cupped over their ear.
For Access All Areas Rob Burns tells Trevor Reekie about a genre that continues to thrive… and why.
The Sampler: Josephine Foster and The Victor Herrero band
Nick Bollinger reviews Perlas, a Spanish language set from USA folky Josephine Foster.
Gig Guide
4-5pm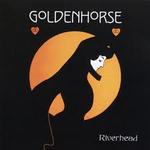 Essential New Zealand Albums Part 3 Goldenhorse – Riverhead
Goldenhorse reached number one in New Zealand with their first album – but not until two years after it was released. Nick Bollinger discusses this local classic, and speaks to Goldenhorse founder Geoff Maddock, in Essential New Zealand Albums.

 
The Murder Chord
"Like a piano falling off the back of a truck, only louder" - drummer turned pianist Dave Hine gives insights into pounding cabaret punk duo The Murderchord.
 
Music played in this show
2-3pm
Artist: Bailter Space
Song: Argonaut
Composer: Bailter Space
Album: Capsul
Label: Flying Nun
Bailter Space: Strobosphere
Artist: Bailter Space
Song: Island
Composer: Bailterspace
Album: Strobosphere
Label: Arch Hill

Artist: Bailter Space
Song: Blue Star
Composer: Bailterspace
Album: Strobosphere
Label: Arch Hill

Artist: Bailter Space
Song: No Sense
Composer: Bailterspace
Album: Strobosphere
Label: Arch Hill

Artist: Bailter Space
Song: Polarize
Composer: Bailterspace
Album: Strobosphere
Label: Arch Hill

Artist: Bailter Space
Song: Strobosphere
Composer: Bailterspace
Album: Strobosphere
Label: Arch Hill
Introducing: Thieves
Artist: Thieves
Song: Microcosm
Composer: Thieves
Album: Thieves II
Label: Private
 
Artist: Skeptics
Song: Mamouth
Composer: Skeptics
Album:Box Set
Label: Flying Nun
Dear Time's Waste
Artist: Dear Times Waste
Song: These Words Stick Me To You
Composer: Claire Duncan
Album: Spells
Label: Isaac

Artist: Dear Times Waste
Song: Fortune, Strings, Six Feet Under, Hands, Body Back
Composer: Claire Duncan
Album: Some Kind of Eden
Label: Scrappy Disk
Artist: She's So Rad
Song: Rockin' Back Inside My Heart
Composer: Lynch/ Badalamenti
Album: Circles
Label: FTC
Artist: Animal Collective
Song: Rosie Oh
Composer: Animal Collective
Album: Centipede Hz
Label: Domino
Pete Swanson
Artist: Yellow Swans
Song: Our Oasis
Composer: Yellow Swans
Album: At All Ends
Label: Load

Artist: Pete Swanson
Song: Misery Beat, A & 0
Composer: Swanson
Album:Man With Potential
Label:Type
Artist: Dan Deacon
Song: Pretty Boy
Composer: Deacon
Album: America
Label: Domino
3-4pm
Artist: Herbs
Song: Long Ago
Composer: Herbs
Album: Long Ago
Label: Warrior
The Sampler
Artist: Cat Power
Songs: Sun, Human Being, Cherokee, Nothin' But Time, 3 6 9, Ruin
Composer: Marshall
Album: Sun
Label: Matador
Artist: Wild Nothing
Song: Nocturne
Composer: Tate
Album: Wild Nothing
Label: Captured Tracks
Access All Areas: Dr Robert Burns- Transforming Folk
Artist: Steeleye Span
Song: Robbery With Violins (2009 Digital Remaster)
Composer: Trad Arranged Steeleye Span
Album: A Parcel Of Steeleye Span
Label: EMI

Artist: Carthy. Martin, With Dave Swarbrick
Song: Byker Hill
Composer: trad arr Carthy. Martin, With Dave Swarbrick
Album: British Folk [Disc 1]
Label: Folk Classics

Artist: The Imagined Village
Song: Cold Haily Rainy Night
Composer: trad arr The Imagined Village
Album: Imagined Village
Label: Real world

Artist: Pentangle
Song: Let No Man Steal Your Thyme
Composer: Trad arr Pentangle
Album: The Collection
Label: Castle Communications

Artist: Davey Graham
Song: She Moved Through The Fair
Composer: trad arr Davey Graham
Album: Folk, Blues & Beyond...
Label: DGM

Artist: Fairport Convention
Song: Matty Groves
Composer: trad arr Fairport Convention
Album: Chronicles
Label: Island Records

Artist: Fairport Convention
Song: She Moves Through The Fair
Composer: trad arr Fairport Convention
Album: Chronicles
Label: Island Records

Artist: Pentangle
Song: Light Flight
Composer: Pentangle
Album: The Collection
Label: Castle Communications

Artist: Steeleye Span
Song: Gaudete (2009 Digital Remaster)
Composer: arr Steeleye Span
Album: A Parcel Of Steeleye Span
Label: EMI

Artist: Jim Moray
Song: Lord Bateman
Composer: arr Moray
Album: Sweet England
Label: Giraffe

Artist: The Imagined Village
Song: Cold Haily Rainy Night
Composer: Trad arr The Imagined Village
Album: The Imagined Village
Label:
The Sampler: Josephine Baker and The Victor Herrero Band- Perlas
Artist: Josephine Foster and the Victor Herrero Band
Songs: Puerto De Santa Maria, Sangre Colorada, Brilliante Estrella, En Esta Larga Ausencia, Dame Esa Flor, Cuatro Pinos, Cuando Vienes del Monte
Composer: Trad. Arr. Josephine Foster and the Victor Herrero Band
Album: Perlas
Label: Fire
Artist: Los Gaiteros de San Jacinto
Songs:Sigan Bailando
Composer: Manuel Antonio Garvia Caro
Album: Un Fuego de Sangre Pura
Label: Smithsonian
Gig Guide
Artist: Morrissey
Song: Suedehead
Composer: Morrissey, Street
Album: Viva Hate
Label: EMI

Artist: Anika Moa
Song: Running Through The Fire
Composer: Moa
Album: Love in Motion
Label: EMI

Artist: Males
Song: Marion Bates Thievery
Composer: Males
Album: Males Males Males
Label: Private

Artist: Tono
Song: Timing
Composer: Tonnon
Album: Up Here for Dancing
Label: Private

Artist:Earth
Song: His Teeth Did Brightly Shine
Composer: Earth
Album: Angels of darkness, Demons of Light, Vol 2.
Label: Southern Lord Records
4-5pm
Essential New Zealand Album: Goldenhorse Riverhead
Artist: Goldenhorse
Songs: Northern Lights, Spice Islands, Golden Dawn, Maybe Tomorrow, Riverhead, Shrinking Her Legs, Baby's Been Bad, American Wife, Dark Forest
Composer: Goldenhorse
Album: Riverhead
Label: Capitol

Artist: Bressa Creeting Cake
Songs: Palm Singing, Egyptian Tanker
Composer: Maddock/Wilton/McWilliams
Artist: Ed Cake
Songs: Gunga
Composer: Edmund Cake
Album: Downtown Puff
Label: Lil Chief
Artist: Frankie Rose
Songs: Gospel/Grace
Composer: Rose
Album: Interstellar
Label: Memphis Industries
Artist: Missing Teeth
Songs: Double Brown
Composer: Missing Teeth
Album: Same Ol' Brew Re-bottled
Label: Puppy Killer
The Murder Chord
Artist: The MurderChord
Songs:The Hooker Or The Thief
Composer:Hine
Album: Caution Piano Heavy Fragile
Songs:Blame Me
Composer: Hine
Album: Global Swarming
Song: The Scraps, Impossible Shoes
Composer: Hine
Album: Swarm Intelligence
Song:Action Movie
Album: Global Swarming
Composer: Hine
Label: Puppy Killer
 
Artist: Amanda Palmer
Songs:Do it With a Rockstar
Composer: Amanda Palmer
Album: Theatre is Evil
Label: 8 ft. records
Artist: The XX
Song: Heart Skipped a Beat
Composer: The XX
Album: XX
Label: Young Turks