Music 101 for Saturday 18 August 2012
2 - 3pm
Bennie Maupin
Detroit woodwind player for Miles Davis and Herbie Hancock's The Headhunters, Bennie Maupin joins us.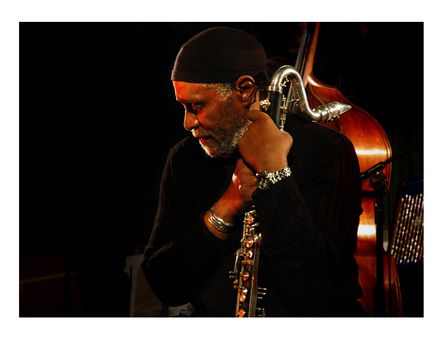 The Bamboos
We talk with Auckland born Lance Ferguson - guitarist for this Melbourne funk and soul group. Lance roped in Aloe Blacc, and You Am I's Tim Rogers, who explores a strange new vocal range on the new Bamboos album Medicine Man.

The Sampler: Cold Specks
Review of I Predict A Graceful Expulsion; the debut of Canadian 'doom-soul' artist Cold Specks.

3 - 4pm
The Sampler: Trembling Bells and Bonnie 'Prince' Billy
The Marble Downs is a collaborative album by Glasgow's Trembling Bells and Kentucky's Bonnie 'Prince' Billy.

Access All Areas: Peter Jesperson of New West Records
Trevor Reekie talks to Peter Jesperson from Americana label New West Records about the landscape of labels and how to get a foot in the door.
Mark Gardener in session
The lead guitarist and vocalist for UK band Ride is touring New Zealand with a solo show. Gardener stops in for a chat, and plays a couple of songs.

Gig Guide

4 - 5pm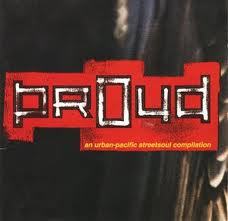 Essential New Zealand Album: Part 1: Proud - An Urban-Pacific Streetsoul Compilation
Music critic Nick Bollinger presents a selection of  classic New Zealand recordings, adapted from his book 100 Essential Albums, published by Awa Press. Proud was a 1994 compilation of South Auckland artists, and it paved the way for OMC's worldwide hit, How Bizarre. In this episode of Essential New Zealand Albums, Nick Bollinger talks to Proud's producer Alan Jansson.
Introducing: Name UL

Nightchoir
The success of the first Nightchoir album ultimately caused the demise of a favourite local rock band, Pluto. From the ashes of that line-up, Pluto bass player and Nightchoir band leader, Mike Hall, rekindled his new band's flame to record a second album See The First Star.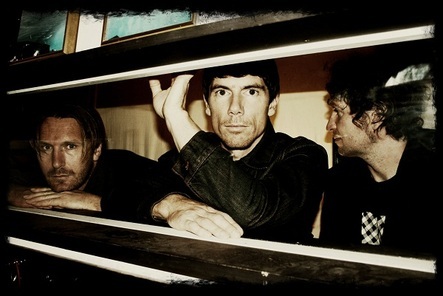 Nightchoir's Matthias Jordan, Mike Hall and Mike Franklin-Browne
 
Music played in this show
2-3pm
Artist: Head Hunters
Song: Chameleon
Composer: Jackson/ Mason/ Maupin/ Hancock
Album: Head Hunters
Label:Columbia
Bennie Maupin
Artist: Bennie Maupin
Song:Prophet's Motifs
Composer: Maupin
Album:Early Reflections
Label:Cryptogramophone

Artist: Miles Davis
Song: Bitches Brew
Composer: Davis
Album: Bitches Brew
Label:Columbia

Artist: Miles Davis
Song: Helen Butte
Composer: Davis
Album: On The Corner
Label:Columbia

Artist: Head Hunters
Song: Watermelon Man
Composer: Hancock
Album: Head Hunters
Label:Columbia
Artist: Sola Rosa
Song: Never enough ft. Ned Worboys
Composer: N. Worboys, A. Spraggon.
Album: Low and Behold, High and Beyond.
Label: Way Up
Artist: The Meters
Songs: Just Kissed My Baby
Composer: Art Neville / George Porter, Jr. / Leo Nocentelli / Ziggy Modeliste
Album: Rejuvenation
Label: Rhino
The Bamboos
Artist: The Bamboos
Songs: Where Does The Time Go?, What I Know, I Got Burned, Midnight, Hello Stranger, Window
Composer: ?? (will find out tomorrow hopefully)
Album: Medicine Man
Label: Tru Thoughts/Rhythmethod
Artist: Menahan Street Band
Song: The Crossing
Composer: Menahan Street Band
Album: The Crossing
Label: Daptone
The Sampler: Cold Specks
Artist: Cold Specks
Songs: The Mark, When The City Lights Dim, Blank Maps, Winter Solstice, Lay Me Down, Heavy Hands
Composer: Spx
Album: Cold Specks
Label: Mute
Artist: French For Rabbits
Song: Claimed By The Sea (Plan Rmx)
Composer: French For Rabbits
Album: Claimed By The Sea EP
Label:
Artist: Lee Renaldo and J Mascis
Song: Albatross
Composer:Green
Album:Just Tell Me That You Want Me
Label:Hear Music
3-4pm
Artist: Johnny Ace and Big Mama Thornton
Song: Yes Baby
Composer: Aced/ Robey
Album:The Roots of Rock n Roll
Label:Hip O
The Sampler: Tremblings Bells and Bonnie Prince Billy
Artist: Trembling Bells and Bonnie 'Prince' Billy
Songs: I Made A Date With An Open Vein, Ferrari in a Demolition Derby, Love Is A Velvet Noose, Ain't Nothing Wrong With A Little Longing
Composer: Neilson
Song: Riding
Composer: Oldham
Song: My Husband's Got No Courage In Him
Composer: Trad.
Song: Lord Bless All
Composer: Gibb
Album: The Marble Downs
Label: Honest Jon's
Artist: Pussy Riot
Song: Punk Prayer
Composer: Pussy Riot
Album: Punk Prayer
Label:
Artist: Dinosaur Jr
Song: Watch The Corners
Composer: Dinosaur Jr
Album: I Bet On Sky
Label:Jagjaguwar
Artist: Bailterspace
Song: Strobosphere
Composer: Bailterspace
Album: Bailterspace
Label: Arch Hill
AAA: Peter Jesperson
Artist: The Replacements
Song: Kids Don't Follow
Composer: Westerberg
Album: Don't You Know Who I Think I Was? The Best Of The Replacements
Label: Twin Tone - Rhino

Artist: The Replacements
Song: Takin' A Ride
Composer: Westerberg
Album: Don't You Know Who I Think I Was? The Best Of The Replacements
Label: Twin Tone - Rhino

Artist: Steve Earle
Song: Meet Me In The Alleyway
Composer: Steve Earle
Album: I'll Never Get Out Of This World Alive
Label: New West Records

Artist: Delbert McClinton & Dick50
Song: People Just Love To Talk
Composer: Delbert McClinton & Dick50
Album: Acquired Taste
Label: New West Records

Artist: James Thomson
Song: Car Park Blues
Composer: James Thomson
Album: James Thomson
Label: download

Artist: Soul Asylum
Song: Move Over
Composer: Soul Asylum
Album: Closer To The Stars
Label: Twin Tone Records

Artist: The Replacements
Song: 20th Century Boy [Outtake]
Composer: Mark Bolan
Album: Let It Be
Label: Twin Tone

Artist:
Song: Save The Hammer For The Man (Featuring Ben Harper)
Composer: Tom Morello
Album: World Wide Rebel Songs
Label: New West Records
Artist: Low
Song:July
Composer:
Album: Things We Lost In the Fire
Label:Kranky
Mark Gardiner (Ride) In Session
Artist: Mark Gardener
Song: Drive Blind
Composer: Ride
Song: Vapour Trail
Composer: Ride
Album: live performance, unreleased
Label: 95bFM recording
Gig Guide
Artist: Hollie Smith
Song:Overtime
Composer: H. Smith
Album: Humour and the Misfortune of Others
Label:EMI

Artist: Don McGlashan
Song: Opening
Composer: McGlashan, Khan
Album: Warm Hand
Label: Arch Hill

Artist: The Presets
Song: Together
Composer: The Presets
Album: Apocalypso
Label: Universal Music
4-5pm
Essential NZ Album: Proud- An Urban Street Soul Compilation
Artist: OMC
Song: How Bizarre
Composer: Fuemana/Jansson
Album: How Bizarre
Label: Huh!
Artist: The Body Electric
Song: Pulsing
Composer: The Body Electric
Label: Jayrem

Artist: Vocal Five
Song: God Defend New Zealand
Composer:
Album: Proud
Label: Volition

Song: We Are The OMC
Composer: Fuemana/Fuemana/Lotto/Ave
Album: Proud
Label: Volition

Artist: Semi MCs
Songs: Trust Me
Composer: Benton/Digi Brothers
Song: I Don't Need You
Composer: Feo/Waterhouse/Benton/Benton/Digi Brothers
Album: Proud
Label: Volition

Artist: Sisters Underground
Songs: Ain't It True, In The Neighbourhood
Composer: Hasana and Brenda
Album: Proud
Label: Volition

Artist: Di-Na-Ve
Song: Dawn Of The Eve
Composer: Ekopati/Ekopati/Rongo/Letoa/Fesolai/Nili
Album: Proud
Label: Volition

Artist: Radio Backstab & DJ Payback
Song: Bassed On A Lost Cause
Composer: Lotto/Toomata/Fuemana
Album: Proud
Label: Volition

Artist: Pacifican Descendants
Song: Tuesday Blues
Composer: Sagala/Sagala/Vann/Jansson
Song: Pass It Over
Composer: Aiava/Sagala/Sagala/Jansson/Vann/Boaza
Album: Proud
Label: Volition

Artist: Puka Puka
Song: Pacific Beats
Composer: Puka Puka
Album: Proud
Label: Volition
 
Introducing: Name UL
Artist: Name UL
Song: Above The Atmosphere
Composer: Psathas
Album: Clouds and Crowds
Label: Private
Artist: Iwi
Song: E Ara E
Composer: Iwi
Album: Te Kara Tuarua
Label: Iwiproductions
Night Choir
Song: Come away
Composer: Mike Hall
Album: 24 Hours Of Night
Label: ELEVENFIFTYSEVEN

Artist: Steve Abel
Song: Best Thing
Composer: Steve Abel
Album:
Label: Private

Artist: Pluto
Song: Snake Charmer
Composer: Pluto
Album: Snake Charmer
Label: Slow Rodriguez Records

Artist: Nightchoir
Song: 24 Hours A Night
Composer: Mike Hall
Album: 24 Hours Of Night
Label: ELEVENFIFTYSEVEN

Artist: Nightchoir
Song: Around With Me, Shift Up
Composer: Mike Hall
Album: See The First Star
Label: ELEVENFIFTYSEVEN