Music 101 for Saturday 11 August 2012
2 - 3pm
Erewhon Calling: Experimental Sound in New Zealand
Fresh perspectives on experimental sound in New Zealand are gathered in a new book Erewhon Calling, edited by Bruce Russell as part of Auckland's Now! Here! Festival.

Chuck Perkins
Jazz poet Chuck Perkins bought a venue in a run-down part of his hometown New Orleans. Find out how Café Istanbul is reinvigorating the community, and distracting Chuck from making records.

Coach
Family Tree is the debut album of Auckland trio Coach. The band talk about the origins and personality of the band, and we visit their rehearsal rooms for a practice.

Coach - Abe Kunin and Jonathan Burgess. Photo by Nick Atkinson

3 - 4pm
The Sampler: Frank Ocean
He's penned songs for Beyonce, Bieber and Brandy - now Nick Bollinger listens to the music that Odd Future's Frank Ocean saved for his own debut, Channel Orange.

J Dilla
Acknowledged as one of hip hop's greatest, Detroit producer J Dilla passed away in 2006, leaving his vast catalogue in the care of his mother, Maureen Yancey - we talk to 'Ma Dukes' about protecting her son's musical legacy.

The Pharcyde
Imani and Bootie Brown reflect on their 1992 debut, Bizarre Ride II The Pharcyde, Kanye's favourite, ahead of their New Zealand shows.

Introducing: Estère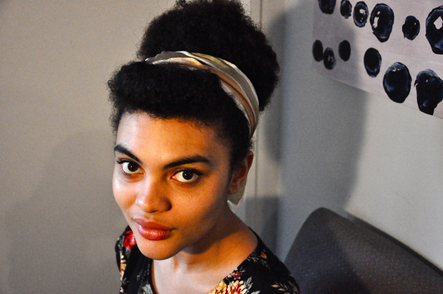 4 - 5pm
Musical Chairs featuring Ray Woolf - All Night Worker
When Ray Woolf arrived in New Zealand in 1962 at age 17 he quickly immersed himself in the Auckland music scene. Since that time Ray has become one of the country's most enduring entertainers, working in television, on stage and in films.
Musical Chairs featuring Ray Woolf: All Night Worker documents the singer's wild ride through the 1960s, when he made dozens of records that ranged from pop to blues to psychedelic rock. Many of those sides are about to be reissued for the first time. Tune in to hear Ray Woolf, his friends and collaborators discuss their journey through the swingin' sixties and the music they made along the way. Produced by Marty Duda for Radio New Zealand National.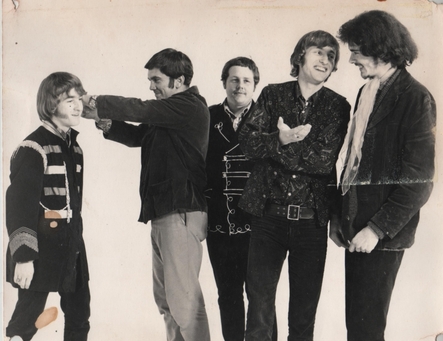 Ray Woolf & The Avengers 1967, courtesy of Ray Woolf
The Sampler: Jay Epae
Nick Bollinger reassesses Jay Epae's classic New Zealand album Hold On Tight, recently re-released digitally.
Jay Epae 'doing The Creep', animated right.

Music played in this show
2-3pm
Artist: Surfing USSR
Track: Our Torah
Composer: Surfing USSR
Album: Surferdelic
Label: Proper
Erewhon Calling
Artist: Crude
Song: Bilp
Composer: Middleton
Album:Datastream Cowboy
Label:Private

Artist: Omit
Song:Dropper
Composer: Omit
Artist: Sam Hamilton
Song:Blue Tide Black Water
Composer: Hamilton
Album: Dirt Beneath The Daydream
Label: Wire

Artist: Chris Knox
Song: The Woman Inside of Me
Composer: Chris Knox
Album: Seizure
Label: Flying Nun

Artist: Pumice
Song:Abominable
Composer: Neville
Album:Yeahnahvienna
Label:Pumice

Artist: Orchestra of Spheres
Song: Numbers
Composer: Orchestra of Spheres
Album: Numbers
Label: Sound Explorers
Artist: Micachu and The Shapes
Song: Low Dogg
Composer: Micachu and The Shapes
Album: Never
Label: Rough Trade
Artist: Hot 8 Brass Band
Song: New Orleans After The City
Composer: Bennie Pete, Raymond Williams, Terrell Batiste, Alvarex Huntley, Gregory Veals, Chadrick Honore.
Album: Treme OST Vol.2
Label: Rounder
Chuck Perkins
Artist: Treme Brass Band
Song: Just A Closer Walk With Thee
Composer: Traditional
Album: Treme OST Vol.1
Label: Universal

Artist: Chuck Perkins
Song: We Ain't Dead Yet, Family, Angola
Composer: Chuck Perkins
Album: Songs For Nola
Label: TRIKNOT

Artist: The Dirty Dozen Brass Band
Song: Eyomzi
Composer: J.Dyani
Album: Open Up: Whatcha Gonna Do For The Rest Of Your Life?
Label: Columbia

Artist: Chuck Perkins
Song: Whoa Little Brother
Composer: Chuck Perkins
Album: Songs For Nola
Label: TRIKNOT
Coach
Artist: Coach
Song: Roulette Wheel, I Have Two Shadows, Family Tree
Composer: Abraham Kunin and Coach
Album: Family Tree
Label: Private
Artist: Cat Power
Song: Cherokee
Composer: Marshall
Album: Sun
Label: Matador
Artist: TNGHT
Song: Easy Easy
Composer: TNGHT
Album: TNGHT EP
Label: Warp
3-4pm
The Sampler: Frank Ocean Channel Orange
Artist: Frank Ocean
Song: Thinkin' 'Bout You
Composer: Ocean/Taylor
Song: Sweet Life
Composer: Ocean/Williams
Artist: Super Rich Kids
Composer: Ocean/Hammond/Ho/Kgosistile/Robinson/Rooney
Songs: Pyramids, Crack Rock, Forrest Gump
Composer: Ocean/Ho
Song: Bad Religion
Composer: Ocean/Neuble
Album: Channel Orange
Label: Island/Def Jam
Artist: Danny Brown
Song: Party All The Time
Composer: Danny Brown
Album: XXX
Label: Fool's Gold Records
J Dilla's Mum, Ma Yancey
Artist: J Dilla
Song: The New Installment/Detroit Madness/Let's Pray Together/DILLATROIT/Requiem
Composer: J.Yancey
Album: Rebirth of Detroit
Label: Yancey Media Group/Ruff Draft Records

Artist: J Dilla
Song: Nothing Like This
Composer: J.Yancey
Album: Ruff Draft EP
Label: Stones Throw
Artist: Erykah Badu
Song: The Healer
Composer: Madlib
Album: New Amerykah Pt 1
Label: Universal
The Pharcyde
Artist: The Pharcyde
Song: Passin' Me By, Oh Shit, Ya Mama, If I Were President, Officer,
Composer: The Pharcyde
Album: Bizarre Ride II
Label: Delicious Vinyl
Song:Runnin'
Composer: The Pharcyde
Album:Labcabincalifornia
Label:Capitol
Song:4 Better or 4 Worse
Composer: The Pharcyde
Album: Bizarre Ride II
Label: Delicious Vinyl
Introducing: Estere
Artist: Estère
Song: Cruel Charlie
Composer: Estere Dalton
URL: http://soundcloud.com/estere/cruel-charlie
Label: n/a
Gig Guide
Artist: De La Soul
Song: A roller Skating Jam Named 'Saturdays'
Composer: P. Huston, K. Mercer, D. Jolicoeur, V. Mason, R. Mathews, J. Davis.
Album: De La Soul Is Dead
Label: Liberation.

Artist: A Hori Buzz
Song: Turnaround
Composer: A Hori Buzz
Album: LOOP Summer Single Sampler
Label: LOOP

Artist: Cat Stevens
Song: Morning Has broken
Composer: cat Stevens/Traditional
Album: Teaser and The Firecat
Label: Universal

Artist: Hip Hop DJs United
Song: Tha Crossroads
Composer: Al Henderson, Brian "Bizzy" McCane, C. Scruggs, Marvin Isley, S. Howse, Tom Middleton, Tommy Cowan
Album: Hip Hop Master Beats - Instrumental Versions
Label: Sony
4-5pm
Artist: Tamburlaine
Song: New World
Composer: R Winch
Album: Rebirth (1973)
Label: Tartar
Musical Chairs: Ray Woolf: All Night Worker
Artist: Ray Woolf
Song: Things
Composer: Bobby Darin
Album: NA
Label: NA

Artist: The Lonnie Donegan Skiffle Group
Song: Rock Island Line
Composer: Lonnie Donegan
Album: NA
Label: London

Artist: The Dave Brubeck Quartet
Song: Take Five
Composer: Paul Desmond
Album: Time Out
Label: Columbia

Artist: Les Cooper and the Soul Rockers
Song: Wiggle Wobble
Composer: Les Cooper
Album: Axes & Saxes: The Great Instrumentals
Label: Time-Life

Artist: Ray Woolf
Song: Fortune Teller
Composer: D & B Hurdon
Album: Ray Woolf: The Sixties Collection
Label: Ode

Artist: Helen Shapiro
Song: Walkin' Back To Happiness
Composer: Michael Edward Hawker-Joe Schroeder
Album: NA
Label: NA

Artist: Ray Woolf
Song: That Old Black Magic
Composer: Harold Arlen-Johnny Mercer
Album: NA
Label: NA

Artist: Ray Woolf
Song: Just Like Eddie
Composer: Goddard
Album: Ray Woolf: The Sixties Collection
Label: Ode

Artist: Ray Woolf & Nusounds
Song: Over You
Composer: Toussaint-Orange
Album: Ray Woolf: The Sixties Collection
Label: Ode

Artist: Ray Woolf & Nusounds
Song: All Night Worker
Composer: R. Thomas
Album: Ray Woolf: The Sixties Collection
Label: Ode

Artist: Ray Woolf & The Avengers
Song: Crystal Ball
Composer: Shuman-Fagin
Album: Ray Woolf: The Sixties Collection
Label: Ode

Artist: Ray Woolf & The Avengers
Song: La La Lies
Composer: Peter Townshend
Album: Ray Woolf: The Sixties Collection
Label: Ode

Artist: Ray Woolf
Song: My Girl Josephine
Composer: Fats Domino-Dave Bartholomew
Album: NA
Label: NA

Artist: The Brew
Song: Bengal Tiger
Composer: Bob Gillett
Album: Ray Woolf: The Sixties Collection
Label: Ode

Artist: Ray Woolf & The Avengers
Song: Things That Happen
Composer: Woolf/ Belton/ Nutsford/ Stradwick/ Blomfield
Album: Ray Woolf: The Sixties Collection
Label: Ode

Artist: The Chicks
Song: Timothy
Composer: Erasmus
Album: Kiwi Classis Volume Six
Label: EMI

Artist: Ray Woolf & The Avengers
Song: You
Composer: R. Sullivan
Album: Ray Woolf: The Sixties Collection
Label: Ode

Artist: Ray Woolf
Song: Be My Baby
Composer: Spector-Gr
The Sampler: Jae Epae- Hold On Tight
Artist: Jay Epae
Songs: Hold On Tight, Tumblin' Down, 15 Girl Friends, The Creep
Composer: Epae
Song: But I Do
Composer: Guidry
Album: Hold On Tight
Label: Viking Seven Seas
Artist: Max Merritt and The Meteors
Song: I Want So Much To Know You
Composer: Max Merritt
Album: 23 Trax of Max
Label: Raven
Artist: Mark Lanegan & Isobel Campbell
Song: The Breaking Hands
Composer: Jeffrey Lee Pierce
Album: The Journey Is Long
Label: Glitterhouse Records
Artist:Montecelo
Song: Holler
Composer: Suarez
Album: The Last Possible Tense
Label: Private
Artist:Steve Earle
Song: Dominic St
Composer: Earle/ Shannon
Album: Sidetracks
Label: Artemis