Music 101 for Saturday 7 January 2012
12 - 1pm
The Little Willies
Norah Jones and her fellow New Yorker band-mates formed Little Willies as a "Willie Nelson Covers Band" - they talk about their latest collection of country classics.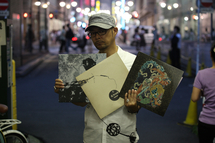 Adventures in Musicland: Tokyo
Tokyo provides a full sensory experience, with its dazzling neon, crowded streets and a music scene like no other. Armed with some knowledge of the language Nick D tests out his Japanese skills and takes a snapshot of the contemporary music scene. From the sickly-sweet hyper-cute J-Pop that assaults your ears on every corner, legends like DJ Krush (pictured right), to the new young movement pushing underground sounds to the top, and not forgetting the pioneers of a certain kind of electronic music that has had the most profound impact on all of our lives - video game soundtracks. Nick D uncovers a scene that's as colourful and alive as the streets of Shinjuku themselves.
1 - 2pm
Panel: Predictions for Music in 2012
Possible music trends, hotly anticipated releases and tours, crazy notions of the future of the music industry, wild speculation about collaborations and developments which may or may not happen in 2012.
Summer Camp
British Duo Summer Camp write nostalgic music with a distinctly 60s Californian summer sound - we speak to them about their debut album 'Welcome To Condale'.
2 - 3pm
Paul Simon - So Beautiful Or So What?
Paul Simon gives a personal insight into the thought & process attached to the making of his well received 2011 album So Beautiful or So What. An eclectic album brimming with international influence, he describes using the sounds of Tibetan gongs, steam engines and wildebeest in his unique approach to song writing, and of his collaboration with producer and long-time friend Phil Ramone.
Horace Andy
Jamaican reggae singer Horace Andy has been in NZ touring with Shapeshifter this week - we spoke to him while he was still at home in Kingston about how he keeps his voice so pure.
3 - 4pm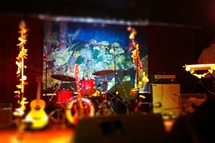 Live: Sami Sisters
After the release of their residentially recorded debut album Happy Heartbreak, sisters Madeleine, Anji and Priya Sami swapped their usual acoustic setup for the more robust sound of an electric band and took to the road. We catch up with them in Auckland at the Kings Arms, alongside drummer Alistair Deverick and multi-instrumentalist Jeremy Toy, where they are at their uplifting, heart-warming & often humorous best.
Victoria Girling-Butcher
She's leaving the big smoke to move back home to Taranaki. Nick Atkinson dropped in on Victoria Girling-Butcher as she was shunting boxes in preparation for the big shift. Her black Labrador, Rosie, was looking pensive and so was Victoria as she contemplated leaving Auckland. "I'll miss all the musicians" she said, while reflecting on the making of her latest album Summit Drive, which features Jol Mulholland, Andrew Keoghan and Wayne Bell, who all play on yet another record produced in The Lab studio, Mt Eden.
4 - 5pm
MixTape: Julia Deans
In which we ask musical guests to compile a C60, and talk us through the selections. Lead singer of the now defunct Fur Patrol has moved back to New Zealand after almost a decade in Melbourne, and has been busy this year touring as a solo artist, and as part of Jon Toogood's band, The Adults. Julia Deans makes a mixtape consisting of 'Track 1' from each of her favourite albums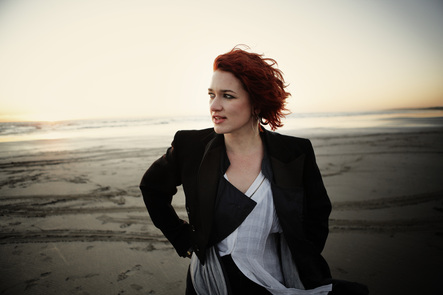 Music played in this show
12-1pm
Artist: Willie Nelson
Song: Shotgun Willie
Composer: Nelson
Album: Shotgun Willie
Label: Atlantic
The Little Willies Interview
Artist: The Little Willies
Song: I Worship You
Composer: Ralph Stanley
Album: For The Good Times
Label: Milking Bull
Artist: The Little Willies
Song: Jolene
Composer: Parton
Album: For The Good Times
Label: Milking Bull
Artist: The Little Willies
Song: Lovesick Blues
Composer: Friend/Mills
Album: For The Good Times
Label: Milking Bull
Artist: The Little Willies
Song: Deliah'sGone
Composer: Trad
Album: For The Good Times (Bonus version)
Label: Milking Bull
Artist: 5,6,7,8's
Song: I'm Blue
Composer: I Turner
Album: Teenage Mojo Workout
Label: Giant Claw
Adventures in Musicland: Nick D in Japan
Artist: Cornelius
Song: Music
Composer: K. Oyamada
Album: Sensuous
Label: Matador

Artist: Kyary Pamyu Pamyu
Song: Pon Pon Pon
Composer: Yasukata Tanaka
Album: Pon Pon Pon Single
Label: Warner Music Japan

Artist: AKB-48
Song: Sakura no Hanabiratach
Composer: Yasushi Akimoto,
Album: Single
Label: Def-Star

Artist: Eiko Hara
Song: Girl
Composer: Eiko Hara
Album: Unreleased
Label: Kitsune


Artist: Tigarah
Song: Roppongi-Dori
Composer: Tigarah
Album: Tigarah EP
Label: Independant

Artist: Tigarah
Song: Supa Gurl
Composer: Tigarah
Album: Tigarah!
Label: Indpendant

Artist: DJ Krush
Song: Kemuri
Composer: Hideaki Ishi
Album: Strictly Turntabilized
Label: Mo Wax

Artist: DJ Krush
Song:Aletheuo
Composer: Hideaki Ishi
Album: The Message At The Depth
Label: Red Ink

Artist: Grooveman Spot
Song: Promise
Composer: Kou-G
Album: Single
Label: Jazzy Sport

Artist: DJ Nature
Song: Gyrating Savages
Composer: Nature
Album: single
Label: Jazzy Sport
Artist: Julian Dyne
Song: Glisten Up
Composer: Dyne
Album: Glimpse
Label: BBE
1-2pm
Artist: Doris Day
Song: Whatever Will Be, Will Be (Que Sera, Sera)
Composer: Livingston,Evans
Album: Sentimental Journey
Label: Columbia
Panel: Predictions for 2012
Artist: Taylor Swift/Civil Wars
Song: Safe and Sound
Composer: Swift
Album: The Hunger Games OST
Label: Big Machine
Artist: Cults
Song: Abducted
Composer: Follin/Oblivion
Album: Cults
Label: Sony
Summer Camp Interview
Artist: Summer Camp
Song: Veronica Sawyer
Composer: Jeremy Warmsley, Elizabeth Sankey
Album: Young
Label: Moshi Moshi Records
Artist: Summer Camp
Song: Down / Losing My Mind / Summer Camp / I Want You / Ghost Train / 1988
Composer: Jeremy Warmsley, Elizabeth Sankey
Album: Welcome to Condale
Label: Moshi Moshi Records/Apricot
Artist: Jónsi
Song: Why Not
Composer: Birgisson
Album: We Bought A Zoo OST
Label: Columbia
2-3pm
Artist: Paul Simon
Song: Diamonds on the Souls of her Shoes
Composer: Simon
Album: Graceland
Label: Warner Bros
Paul Simon feature: So Beautiful Or So What
Artist: Paul Simon
Song: The Afterlife
Composer: Simon
Album: So Beautiful Or So What
Label: Universal
Artist: Paul Simon
Song: Love & Blessings
Composer: Simon
Album: So Beautiful Or So What
Label: Universal
Artist: Paul Simon
Song: Getting Ready For Christmas Day
Composer: Simon
Album: So Beautiful Or So What
Label: Universal
Artist: Paul Simon
Song: Dazzling Blue
Composer: Simon
Album: So Beautiful Or So What
Label: Universal
Artist: Paul Simon
Song: Rewrite
Composer: Simon
Album: So Beautiful Or So What
Label: Universal
Artist: Paul Simon
Song: Love and Hard Times
Composer: Simon
Album: So Beautiful Or So What
Label: Universal
Artist: Paul Simon
Song: Love is Eternal Sacred Light
Composer: Simon
Album: So Beautiful Or So What
Label: Universal
Artist: Paul Simon
Song: Love & Blessings
Composer: Simon
Album: So Beautiful Or So What
Label: Universal
Details to come
Artist: The Tennors
Song: Weather Report
Composer: Tennors
Album: The Story of Treasure Isle
Label: Metro
Horace Andy interview
Artist: Horace Andy
Song: Government Land
Composer: H.Andy
Album: Dubwise& Otherwise
Label: Blood & Fire
Artist: Horace Andy
Song: You Are My Angel
Composer: H.Andy
Album: Jah is the one
Label: Virgin
Artist: Horace Andy
Song: Natty Dread A Weh She Want, Do You Love My Music,
Composer: H.Andy
Album: Skylarking
Label: Virgin
Artist: Massive Attack
Song: My Love
Composer: H.Andy/Massive Attack
Album: Mezzanine
Label: Virgin
Artist: Wally Badarou
Song: Mambo
Composer: Badarou
Album: Protected Massive Samples  
Label: Rapster
3-4pm
The Sami Sisters Live at The Kings Arms
Artist: The Sami Sisters
Song: Cry
Composer:   P Sami
Album: Unreleased
Label: RNZ Recording
Artist: The Sami Sisters
Songs: Not in Love, How Did We Fall Apart
Composer: A Sami
Album: Unreleased
Label: RNZ Recording
Artist: The Sami Sisters
Songs: Oh Boy, Upside Down
Composer: M Sami
Album: Unreleased
Label: RNZ Recording
Artist: The Sami Sisters
Song: You YouYou
Composer: Sami
Album: Unreleased
Label: RNZ Recording
Artist: She's So Rad
Song: Disco
Composer: Toy/Sami
Album: In Circles
Label: Round Trip Mars
Victoria Girling-Butcher Interview
Artist: Victoria Girling-Butcher
Song: Night Scout, Mirror Mirror, The Taxidermist
Composer: Victoria Girling-Butcher
Album: Summit Drive
Label: SONY
Artist: Dave Dobbyn
Song: It Dawned On Me
Composer: Dave Dobbyn
Album: Twist
Label: EPIC
Artist: Dave Dobbyn
Song: Intro
Composer: Dave Dobbyn
Album: Available Light
Label:EPIC
Artist: Lindon Puffin and Victoria Girling-Butcher
Song: Own Worst Enemy
Composer: Victoria Girling-Butcher
Album:
Label: Radio new Zealand recording
Artist: Mulholland
Song: Dark Red Sea
Composer: J Mulholland
Album: - Eugene told me you were dead   
Label: Frequency
Artist: Beirut
Song: My Wife
Composer: Condon
Album: March Of The Zapotec
Label: Pompeii
Artist: Julia Deans
Song: Little Survivor
Composer: Deans
Album: Modern Fables
Label: Tardus
Artist: BrassRoots
Song: Karma Police
Composer: Radiohead
Album: Good Life EP  
Label: Do Right
4-5pm
Artist: Blondie
Song: Hanging On The Telephone
Composer:
Album:  Parallel Lines
Label: Capitol
Artist: Dimmer
Song:  Drop You Off
Composer:  S Carter
Album: I Believe You Are A Star
Label: Sony
Artist: MosDef
Song:  Fear Not Of Man
Composer:  D Smith
Album:  Black On Both Sides
Label: Rawkus
Artist: Shuggie Otis
Song: Inspiration Information
Composer: S Otis 
Album: Inspiration Information
Label: Luaka Bop
Artist: Ella Fitzgerald and Louis Armstrong
Song: Can't We Be Friends
Composer: K Swift/P James
Album: Ella + Lois
Label: Verve
Artist: Kate Bush
Song:  Running Up That Hill
Composer:  K Bush
Album: Hounds Of Love
Label: EMI
Artist: Chad VanGaalen
Song:  Willow tree
Composer: C  VanGaalen
Album: Soft Airplane
Label: SubPop
Artist: Iggy Pop
Song: Lust For Life
Composer:  Pop/Bowie
Album: Lust For Life
Label: Virgin
Artist: Flying Lotus
Song: Tea Leaf Dancers
Composer: S Ellison
Album: Reset EP
Label: Brainfeeder