Music 101 for Saturday 5 November 2011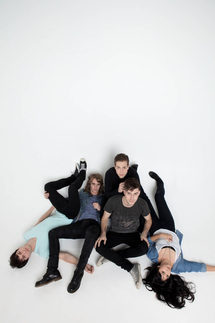 2 - 3 pm
The Naked And Famous
Talk about an amazing year on the international tour circuit, ahead of their success at the NZ Music Awards this week. (Pictured right) Hear their acceptance speech for Album of The Year here.
The Sampler: Wilco
Shape-shifting American band Wilco has just released its eighth studio album The Whole Love. Nick Bollinger speaks to multi-instrumentalist Pat Sansone from the band about the meeting points between alt-country, avant-garde, and pop. 
John Wesley Harding
British-born, U.S. resident John Wesley Harding - a songwriter, author and lecturer - tells of writing both autobiographical and fictional songs for his latest album The Sound Of His Own Voice.
3 - 4pm
Anoushka Shankar
The daughter of sitar legend Ravi Shankar, Anoushka has a new album that combines classical Indian and Spanish flamenco music traditions.
The Sampler: Upper Hutt Posse
Dean Hapeta, frontman of seminal NZ rap group Upper Hutt Posse, on letting out his singing voice, fighting the capitalist system through song, and the new album Declaration of Resistance.
Auckland based songwriter Lisa Crawley has just released her debut album Everything That I Have Seen. She talks about break-up songs, and the honest themes in her writing.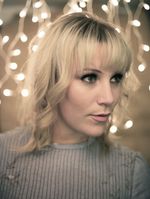 Gig Guide
4 - 5pm
Feature: Monkey Killer Records 3rd Birthday

Come with us to the 3rd birthday of a Dunedin-based vinyl-only record label.
Run by Dave Ager, Monkey Killer Records is a 'boutique' record label in the traditional New Zealand style specialising in releasing vinyl from underground local bands.
Music reporter Emma Smith heads to the party in Dunedin, with Mountaineater (pictured), Idiot Prayer, Conray, Kilmog, and Operation Rolling Thunder. (No animals were harmed in the making of this radio programme.)
Session - Voices Of Our Ancestors
Ngai Tahu songwriters Ariana Tikao, Christine White, and Mahina Ina Kaui have teamed up for a tour to small towns around the country - two of them join us to sing songs in the studio. Find tour dates here.
Music played in this show
2-3pm
Artist: New Zealand String Quartet
Song: Ramandriana
Composer: Jack Body
Album: Notes from a Journey
Label: Atoll

The Naked And Famous interview

Artist: The Naked And Famous  
Songs: All Of This, Punching In A Dream, The Sun, Young Blood
Composer: T Powers/A Xayalith/A Short
Album: Passive Me Agressive You
Label: Universal


Artist: Brooke Fraser
Song: Something in the Water
Composer: B Fraser
Album: Flags
Label: Sony

The Sampler: Wilco 
Artist: Wilco
Songs: I Might, Art Of Almost, One Sunday Morning, Open Mind, Born Alone, Dawned On Me, The Whole Love
Composer: Jeff Tweedy
Album: The Whole Love
Label: dBpm
Artist: The Decemberists
Song: E Watson
Composer: C Meloy
Album: Long Live the King EP
Label: Capitol

John Wesley Harding Interview

Artist: John Wesley Harding
Songs: Captain Courageous (On Disko Land), Sing Your Own Song, There's A Starbucks, The Examiners, The World In Song
Composer: John Wesley Harding
Album: The Sound Of His Own Voice
Label: Southbound/Yep Roc

Artist: John Wesley Harding
Song: I Should Have Stopped
Composer: John Wesley Harding/R Seidenberg
Album: The Sound Of His Own Voice
Label: Southbound/Yep Roc
 

Artist: Leonard Cohen
Song: Who by Fire
Composer: Cohen
Album: New Skin for the Old Ceremony
Label: Columbia

Introducing: Brown

Artist: Brown
Song: Kosmonaut
Composer: Brown
Album: Brown
Label: Private

3-4pm
Anoushka Shankar Interview


Artist: Terremoto De Jerez
Song: En Esta Estepa
Composer: P Peña
Album: Legends Of Flamenco
Label: Arc

Artist: Moana + the Tribe  
Song: Titokowaru
Composer: M Maniapoto/P Hohepa
Album: Toru
Label: Pirate Records
 
Upper Hutt Posse interview

Artist: Upper Hutt Posse
Songs: Ka Whawhai Tonu Matou, Revolutionary, UHP To The People, Freedom, Maintain
Composer: D. Hapeta
Album: Declaration Of Resistance
Label: Independent
Artist: Upper Hutt Posse
Song: We A Warrior
Composer: M. Hapeta
Album: Declaration Of Resistance
Label: Independent
Artist: Maisey Rika
Song: Love Me Again
Composer: A Moa
Album: Love In Motion Covers
Label: EMI

Lisa Crawley interview

Artist: Lisa Crawley
Song: Blind Eyes, Wish You Well, Birds, Always, Leaving
Composer: Lisa Crawley
Album: Everything That I Have Seen
Label: Independent

Artist: Lisa Crawley
Song: We Are Wolves
Composer: Richard Setford
Album: Everything That I Have Seen
Label: Independent
Artist: Mayer Hawthorne
Song: Stick Around
Composer: Mayer Hawthorne
Album: How Do You Do
Label: Universal

Artist: Erykah Badu
Song: Apple Tree
Composer: Badu, Bradford
Album: Live
Label: Universal
Gig Guide
Artist: Bon Iver
Song: Holoscene
Composer: J Vernon
Album: Bon Iver, Bon Iver
Label: Jagjaguwar

Artist: Sly and Robbie
Song: Jah In Dub
Composer: Dunbar/Sloane
Album: Dub Reggae
Label: Proper

Artist: Thee Oh Sees
Song: I Was Denied
Composer: J Dwyer
Album: Warm Slime
Label: In The Red

Artist: Danger Beach
Song: Apache
Composer: L Thomas
Album: Milky Way
Label: Dream Damage
4-5pm
Monkey Killer Records feature

Artist: Monkey Knife Fight
Song: Monkey Man Loose In Port Chalmers
Composer: Howard
Album: Man vs Reptile
Label: Self Release

Artist: Onanon
Song:Seacliff
Composer: Onanon
Album: Home Baking
Label: I Am Evil

Artist: Kilmog
Song: Shaking Stars
Composer: Ross
Album: Unreleased
Label: Live Recording

Artist:Idiot Prayer
Song: 100 Ducks
Composer: Idiot Prayer
Album: Unreleased
Label: Live Recording

Artist: Conray
Song: Children of Tane
Composer: Dale/ Fraser
Album: Unreleased
Label: Live Recording

Artist: Operation Rolling Thunder
Song:Behaviour in the Presence of Strangers
Composer: Falconer/ Falconer
Album: IIILP
Label: Monkey Killer Records

Artist: Mountaineater
Song:Spider Baby
Composer: Mountaineater
Album: Unreleased
Label: Live Recording
Artist: HDU
Song: Amino
Composer: Karlis, Dingemans, Phillips  
Album: Memento Mori
Label: Flying Nun
Artist: Mogwai
Song: Drunk and Crazy
Composer: Mogwai
Album: Earth Division EP
Label: Spunk

Artist: First Aid Kit
Song: The Lion's Roar
Composer: K Söderberg/J Söderberg
Album: The Lion's Roar
Label: Universal

Voices Of Our Ancestors session
Artist: Ariana Tikao and Christine White
Songs: Let There Be Light, Ohope  
Composer: A Tikao
Album: Unreleased
Label: RNZ Recording