Music 101 for Saturday 29 October 2011
2-3pm
Flying Nun Records
November marks the iconic local label's 30th anniversary.
To celebrate Radio New Zealand is unlocking the vaults - from 1 November we will be gifting you the 5-hour story of Flying Nun Records as a free download/podcast. Today we feature edited highlights from the series. We fossick through the dark corners of Flying Nun's storage space with father of the label, Roger Shepherd (pictured below). And turntable maestro Alphabethead mixes and mashes Nun classics.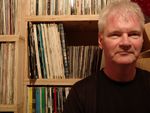 3-4pm
The Phoenix Foundation
We speak to Sam Scott of the Phoenix Foundation about their performance on long-running U.K. TV programme Later.... With Jools Holland this week.
The Sampler: Feist
Canadian-American singer-songwriter Leslie Feist has just released Metals, her stripped-back fifth album - Nick Bollinger takes a listen.  
Fredstock
We explore the weird and wonderful sounds of Fredstock, an annual festival of curious music set in an old church under Wellington's high rises. (Tapioca Dragon, below)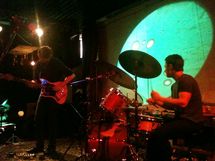 Gig Guide
4-5pm
CMJ
Every year a handful of New Zealand bands head to New York for the CMJ Music Marathon, where they hope to make an impression on U.S. college radio programmers, music writers and industry bods. We join Pikachunes, Cairo Knife Fight, Andrew Koegan, Golden Awesome and Princess Chelsea in the Big Apple to see how they're getting on.
Live: Street Chant in Session
Street Chant bring their "no-frills" hard and fast pop-punk to the Roundhead Brick Room for a run through of some of their most popular tunes in session – this is not acoustic! Street Chant is making a big impression at home and overseas with their tight, timeless sound and uncompromising attitude.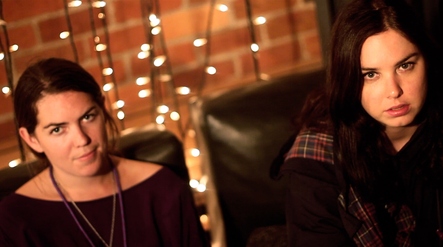 Street Chant's Billie Rogers (left) Emily Littler.
Music played in this show
2-3pm
Artist: The Clean
Song: Fish
Composer: H.Kilgour/D.Kilgour/R.Scott
Album: Compilation
Label: Flying Nun
Flying Nun Radio Documentary highlights
Artist: Straitjacket Fits
Song: She Speeds
Composer: S Carter
Album: The Life and One Chord EP
Label: Flying Nun
Artist: The D4
Song: Party
Composer: The D4
Album: 6 Twenty
Label: Flying Nun
Roger Shepherd Interview
Artist: Chris Knox
Song: It's Love
Composer: C Knox
Album: Beat
Label: Flying Nun
Artist: 25Cents
Song: Don't Deceive Me
Composer:
Album: 1981 Reunion Night: 30th Anniversary, Part1
Label: Private

Artist: The Chills
Song: Party In My Heart
Composer: Phillips
Album: Brave Worlds
Label: Flying Nun

Artist: Stones
Song: Down + Around
Composer: Stones
Album: Dunedin Double
Label: Flying Nun

Artist: Badd Energy
Song: Third Eye
Composer: Badd Energy
Album: EP
Label: Flying Nun

Artist: Wreck Small Speakers on Expensive Stereos
Song: Lots Of Hearts
Composer: Morley, Ram
Album: River Falling Love
Label: Ajax

Artist: A Beard Of Bees
Song: The Horrible Tango
Composer: C Matthews/ P Jeffries/ G Jeffries
Album: This Kind Of Punishment
Label: Ajax

Artist: The Pin Group
Song: Ambivilence
Composer: Montgomery/ Humphries/ Stapleton
Album: The Pin Group
Label: Siltbreeze
Artist: Bressa Creeting Cake
Song: Palm Singing
Composer:  Bressa Creeting Cake
Album: Bressa Creeting Cake
Label: Flying Nun
Artist: JPSE
Song: Precious
Composer: JPSE
Album: 7" Single
Label: Flying Nun
 
Alphabethead's Flying Nun Mix

Artist: Tall Dwarfs                                       
Song: Woman
Composer: Bathgate/Knox
Album: Hello Cruel World
Label: Flying Nun

Artist:  The 3Ds                                            
Song: Hey Suess
Composer: D Mitchell
Album: Venus Trails
Label: Flying Nun

Artist: The Chills                                         
Song: Rain
Composer: M Phillips
Album: Brave Words
Label: Flying Nun

Artist: The Bats                         
Song: North By North
Composer: Bats/R Scott
Album: Daddy's Highway
Label: Flying Nun

Artist: From Scratch                                   
Song: Pacific 3,2,1,Zero
Composer: From Scratch                                  
Album: Pacific 3,2,1,Zero
Label: Kiwi

Artist: Straightjacket Fits                           
Song: She Speeds
Composer: S Carter
Album: Life In One Chord EP
Label: Flying Nun

Artist: Die Die Die                                      
Song: Whitehorses
Composer: Wilson/Prain/Anderson
Album: Promises Promises
Label: Tardus

Artist:   Grayson Gilmour                            
Song: Circa Skeleton 31
Composer: G Gilmour
Album: No Constellation
Label: Flying Nun
 
3-4pm
Artist: Phoenix Foundation
Song: Buffalo
Composer: Phoenix Foundation
Album: Buffalo
Label: EMI
The Sampler: Feist
Artist: Feist
Song: Caught A Long Wind
Composer: Feist/Gonzales/Mocky
Album: Metals
Label: Polydor

Artist: Feist
Songs: Get It Wrong Get It Right, A Commotion, The Bad In Each Other, Anti-Pioneer, How Come You Never Go There
Composer: Feist
Album: Metals
Label: Polydor
Artist: Tom Waits
Song: Bad Like Me
Composer: T Waits
Album: Bad Like Me
Label: Anti
Artist: Orchestra Of Spheres
Song: Spontaneous Symmetry
Composer: Orchestra Of Spheres
Album: Nonogonic Now
Label: Sound Explorers
 
Fredstock 2011

Artist: Glitter Ears
Song: Untitled
Composer: Whitwell/ Son/ Boobyer
Album: Unreleased
Label: Live Recording

Artist: Candlesnuffer
Song:Untitled
Composer: Brown
Album: Unreleased
Label: Live Recording

Artist:Peter Stapleton, Simon Cuming, C Spencer Yeh
Song: Untitled
Composer: Stapleton, Cuming, C Spencer Yeh
Album: Unreleased
Label: Live Recording

Artist: Hermione Johnson, John Bell, David Brown
Song:Untitled
Composer: Johnson/ Bell/ Brown
Album: Unreleased
Label: Live Recording

Artist: Eye
Song:Untitled
Composer:Stapleton/ Porteous/ Thompson/Chapman
Album: Unreleased
Label: Live Recording

Artist: John Bell , Anthony Donaldson, Gerard Crewdson, Lucien Johnson
Song: Untitled
Composer:Bell /Donaldson/ Crewdson/ Johnson
Album: Unreleased
Label: Live Recording

Artist: Nathan Thompson, James Kirk
Song: Untitled
Composer: Thompson/ Kirk
Album: Unreleased
Label: Live Recording

Artist: Our Love Will Destroy The World
Song:Untitled
Composer: Kneale
Album: Unreleased
Label: Live Recording
 
Introducing: Opposite Sex
Artist: Opposite Sex
Song: Sea Shanty
Composer: Opposite Sex
Album: Opposite Sex
Label: Fishrider
Gig Guide
Artist: The Village People
Song: YMCA
Composer: Morali/Balolo/Willis
Album: Cruisin
Label: Mercury

Artist: Narasirato Panpipers  
Song: Totoraha
Composer: trad
Album: Tangio Tumas
Label: Cadiz Music

Artist: Dan Deacon
Song: Crystal Cat
Composer: D  Deacon
Album: Spiderman Of The Rings
Label Carpark

Artist: BB and Alex
Song: Two Doves and a Waxeye
Composer: A Borwick
Album: Alex and BB play Banjo
Label:  Banjo

Artist: Mellow Grave
Song: Oxygen
Composer: Mellow Grave
Album: Smoke Filled the Room, We Slept
Label: Living Tapes
 
4-5pm
Artist: Unknown Mortal Orchestra
Song: Little Blu House
Composer: R Neilson
Album: Unknown Mortal Orchestra
Label: Fat Cat
 
CMJ 2011
Artist: Cairo Knife Fight
Song: The Origin of Slaves
Composer: Cairo Knife Fight
Album:The Origin of Slaves
Label: Sony

Artist: Pikachunes
Song: Nervous
Composer: Pikachunes
Album: Pikachunes
Label: lil chef records

Artist: The Golden Awesome
Song: Astronomy
Composer: The Golden Awesome
Album: Autumn
Label: Mi'lady

Artist:  Princess Chelsea
Song:  Frack
Composer: Princess Chelsea
Album: Lil Golden Book
Label: Lil Chief Records

Artist: Unknown Mortal Orchestra
Song:  Bicycle
Composer: Unknown Mortal Orchestra
Album: Unknown Mortal Orchestra
Label: CRS Management

Artist: Andrew Keoghan
Song: Gloria
Composer: Andrew Keoghan
Album: Artic Tales Divide
Label: Native Tongue

Artist: Street Chant
Song: Scream Walk
Composer: Street Chant
Album: Means
Label: Arch Hill
 
Street Chant, Live in Session
Artist: Street Chant
Songs: Scream Walk, Your Philosophy, Less Chat More Sewing, The Fatigues, Stoned Again, God, Coast Guard.
Composer: Street Chant
Album: Unreleased
Label: Live session
 
Artist: Wilberforces
Song: Deluge Slides
Composer: Wilberforces
Album: Vipassana
Label: Muzai
Artist: The Androids
Song: Auckland Tonight
Composer: Marsden
Album: Bigger Than The Both Of Us
Label: Propeller
Artist: Idiot Prayer
Song: Everything That Isn't Totally Satanic Should Go Away
Composer: Idiot Prayer
Album: Monkey Killer Records Sampler
Label: Monkey Killer Records
Artist: Vivian Girls
Song: Light In Your Eyes
Composer: Vivian Girls
Album: - Share The Joy  
Label: Polyvinyl