Music 101 for Saturday 14 May 2011
2 - 3pm
Christchurch Music Scene Update
Nearly four months after the big Canterbury quake, we catch up with managers and owners of important music venues Dux De Lux and Wunderbar, musicians who are playing their hearts out to fundraise, and we look forward to this weekend's Christchurch music expo Chartfest, albeit in a reduced form... Listen to the Chch music update here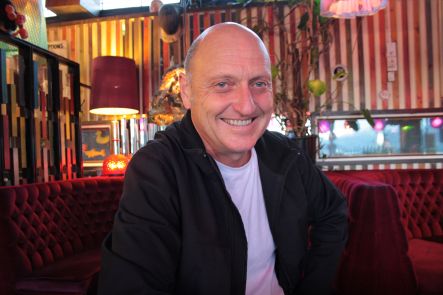 Andrew Bishop - owner of Wunderbar, Lyttelton
NZ On Air Making Tracks
We talk with Lil Chief's Gareth Shute, Anthony Tonnon of Tono and The Finance Company, Dunedinmusic.com's Scott Muir and Adam Ladley from Family Cactus about how changes to NZ On Air music funding could affect them. Hear an explaination of NZ on Air's new Making Tracks scheme and reactions from musicians and industry people here. Read the full details of NZ on Air's Making Tracks here.
Access All Areas: Ian Stewart - A Tribute to the Sixth Rolling Stone
Ben Waters is an English virtuoso boogie woogie/rock 'n' roll piano player who has just released a critically acclaimed new album called Boogie For Stu - A Tribute to Ian Stewart.Ian Stewart was the original keyboard player for the Rolling Stones until he was fired by their manager in 1963. Undeterred, Stewart worked with the band as a road manager until his death in 1985. For Access All Areas, Trevor Reekie talks to Ben Waters about one of the most influential and well liked musicians in English rock n roll, and this heartfelt tribute album which features contributions from most of the Stones. Listen to Ben Waters on Ian Stewart, the 6th Rolling Stone, here.
3 - 4pm
Holly Golightly
Songsmith Holly Golightly (yes, that is what her parents named her) talks about being born in the wrong decade, phobia-fuelled song writing, and the curious attention she garnered after appearing on The White Stripes' 'Elephant'
The Sampler: Music Reviews
Nick Bollinger reviews a set of well-known waiata in unexpected arrangements from The Yoots, and listens to a new album from a stalwart of NZ music recording Alan Galbraith for The Sampler this week. Hear more from The Sampler here.
Kyuss
Stoner-rock band Kyuss formed in 1988, and built a following by playing at small outdoor, generator-powered gigs in isolated towns surrounding the Southern Californian desert. They split 7 years later, but singer John Garcia has got the band together again - minus Josh Homme... Hear John Garcia talk candidly ahead of the Kyuss Lives! NZ tour here.
Gig Guide
4 - 5pm
Musical Chairs Feature: Sweet Folk to Bitchin' Prog Rock - Part One: The Clevedonaires from Clevedon
A harmonious family folk group from Clevedon in South Auckland evolved into a progressive rock unit in Australia at the end of the 60s before heading to London where they were groomed for international stardom by Warner Brothers.
Under the name Bitch they began working for a booking agency whose only other acts were The Rolling Stones and Queen and recorded two singles that made a major impact on the European charts. Hear more from The Cleves and see a range of photos of the band here.