Music 101 for Saturday 7 May 2011
2-3pm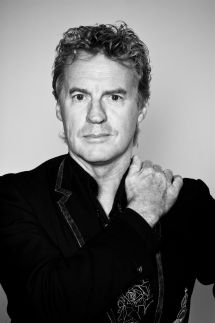 Don McGlashan
Don McGlashan is hitting the road (not literally, this time - he's recovered from being swiped off his bike by a car door recently) and stops by the Music 101 studio to play some songs. Listen to Don McGlashan live at the Radio New Zealand studios in Auckland here.
Bachelorette
Annabel Alpers tells us why she's retiring the Bachelorette moniker, and about recording the new album in far flung places including Tripoli and Virginia.
This Holy Fire Of Love
Kirsten Morrell and Tama Waipara are the seemingly unlikely soloists for the NZSO's upcoming performance of This Holy Fire Of Love - A setting of Shakespeare's Sonnets by composer Gareth Farr. They tell of the experience.
3-4pm
Robert Johnson
The day before what would have been his 100th birthday, we look at Delta bluesman Robert Johnson's legacy, his influence on rock bands like Cream, The Rolling Stones and The White Stripes; and Johnson's biographer Elijah Wald dispels some of the myths...
R.E.S.
Against a background of drug addiction and solicitation, Onehunga rap duo R.E.S. (Red Eye Society) fought the law, and the law won - now R.E.S have delivered their debut via Breakin Wreckwords. The album Absolute Epoch charts the group's rise and fall.
Gig Guide
4-5pm
Music Feature: The Secret Life of Music Publishers
Ever wonder how Gin Wigmore's 'Oh My' made it into the soundtrack of Desperate Housewives? Or how Minuit's 'I'm Still Dancing' ended up bridging one of Greys Anatomy's surgery/sex scene montages? Or how Chris Knox came to be forever associated with Vogel's Bread? In The Secret Life of Music Publishers we meet the matchmakers and debt-collectors of the music industry. The Dark Arts of the business is laid bare as we find out what music publishers actually do, how that role is expanding, and how publishers go about generating a potentially lucrative income streams for musicians. More on The Secret Life Of Music Publishers here.
Luger Boa
We tail Luger Boa around Auckland as the hardest working band in the rock business launches their second record New Hot Nights by playing live-to-air on two other national radio networks in two hours.