Music 101 for Saturday 30 April 2011
2-3pm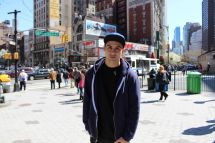 David Dallas and P Money in NYC
Rapper David Dallas and his producer P-Money have relocated from Auckland to the Big Apple - they spill the beans on their bid for New York hip-hop domination. Listen to David Dallas and P-Money in NYC here
Dennis Coffey
Detroit session guitarist and 'Funk Brother' Dennis Coffey helped create the Motown sound, with psychedelic licks that shaped some of the greatest soul records ever recorded. His solo singles have also sold millions, and have been sampled by the likes of Public Enemy to Moby. For AAA Trevor Reekie talks to Dennis Coffey about guitars, bars and Motown superstars. Listen to the interview with Dannis Coffey here
3-4pm
Fleet Foxes
Seattle folk band Fleet Foxes have a new album Helplessness Blues, which finds songwriter Robin Pecknold in an introspective state of mind. Nick Bollinger talks to him about the weight of expectation.
Princess Chelsea
Auckland's Princess Chelsea talks about juxtaposing her sardonic and sometimes sinister lyrics with the sweet twinklings of Disney inspired music. Listen to interview with Princess Chelsea here
4-5pm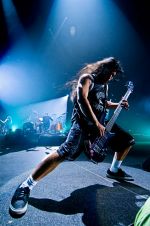 The Secret Life of Rock Photographers
In Search of the Live Rock 'Money Shot'
You've seen them in the pit at the front of shows, expensive, long lens cameras at the ready. Gig photographers always get the best spot in the house so that they can capture the energy of a live show, but its physical work that comes with its own set of rules, regulations and professional jealousies. For the Secret Life of Rock Photographers, Sam Wicks talks to Raymond Sagapolutele, Milana Radojcic and Roger Grauwmeijer about getting the money shots. Hear the Secret Life of Rock Photographers and see some of their best work here.
Michael Franti
Spearhead's Michael Franti pops in for a session and tells tour tales of Bob Dylan and Bono. Listen to the full Michael Franti session here.
Poly Styrene
Xray Specs' frontwoman Poly Styrene died this week. We revisit our last interview with her. Listen to Poly Styrene speak with Marty Duda here.