Music 101 for Saturday 20 February 2010
Saturday 20 February
2-3 pm
New Orleans jam-band Galactic talk about second-line parades, transvestite rappers and moving on from Hurricane Katrina.
The Splore Arts and Music festival is happening right now in Coromandel. Melody Thomas reports live.
Little Bushman's Warren Maxwell and Rick Cranson talk about building their live performance, ahead of the release of their collaboration with the NZSO.
3-4 pm
We meet the inseparable duo MC Zulu & DJ Poirier, getting the party started the world over.
Ryan McPhun of the Ruby Suns shares insights on his new passive-aggressive album 'Fight Softly', 80s pop, being lumped in with the current wave of post-Animal Collective glo-fi bands, and selling out to Microsoft. Listen to the audio here
4-5 pm
Hip-Hop In The Motherland
Hip hop is having a huge impact on today's generation of African musicians, much as funk and soul affected their forefathers. In areas where access to musical instruments is limited, a beat and a voice goes a long way- and what better place to find those two things than in Africa?
In 'Hip Hop In the Motherland', Auckland based DJ Barnie Duncan talks with a wealth of artists throughout West Africa, including up and comers from the hip-life scene, the man credited with recording Ghana's first rap song, Arrested Development in Morroco and some heavy open mic mechanics in Ghana's capital Accra. Listen to the audio here
The Skatalites has had some of the most illustrious names in Jamaican music pass through its ranks. Celebrating 45 years and still going strong the Skatelites keyboard player and manager Ken Stewart talks to Trevor Reekie ahead of their appearance at Womad Taranaki.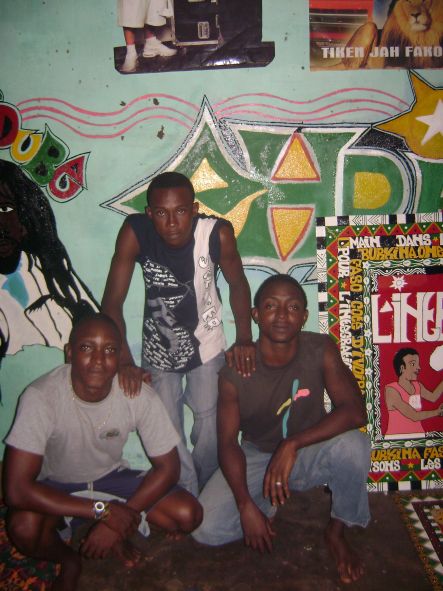 Rapper Clemson and friends in Bobo Dioulasso, Burkina Faso - photo by Barnie Duncan