Music 101 for Saturday 18 July 2009
Saturday July 18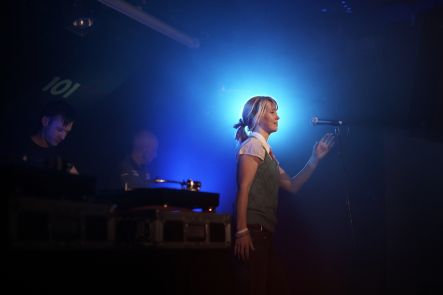 Breaks trio Minuit talk about their new album 'Find Me Before I Die A Lonely Death Dot Com' and the nature of front-woman Ruth Carr's fighting words...
MIA producer Switch talks about his Jamaican dancehall project Major Lazer.
Nick Bollinger takes a listen to Jordan Reyne's new album - How The Dead Live - which was inspired by the pioneering history of the wild West Coast.
We speak to the winner of the APRA NZ Children's song of the year, Levity Beets
Auckland band Panther and the Zoo swoon and sigh in the RNZ studios. (pictured below during soundcheck)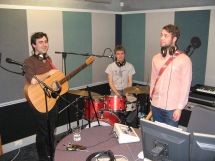 Good Laika discuss the spooky sounds found on their second album, including a dodgy recording trip to a hunting lodge and trying to break up chick fights in Featherston...
After 4 - The Secret Life of Audiophiles
Every day there is a secret war happening in the lounges and garages of New Zealand. We're not talking casualties here, but rather decibels as hi-fi enthusiasts tweak their stereo systems to get the best sound.
In the Secret Life of Audiophiles we infiltrate the homes of three self-confessed hi-fi nuts to find out what's behind the drive for perfect sound and how much they're prepared to pay for aural nirvana.
And Nick reviews a CD/DVD package from Wellington guitarist and luthier Paddy Burgin.
Section 92A Review Policy Proposal Document