Music 101 for Saturday 18 April 2009
Saturday 18 April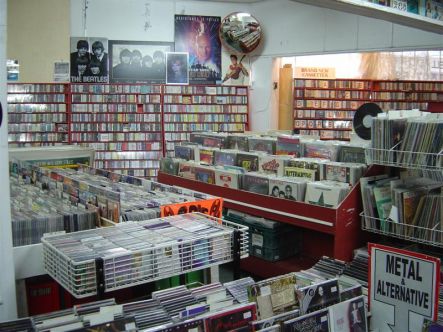 We celebrate Independent Record Store day with a visit to Wonderland Records in Wainuiomata
More prog rock when Trevor Reekie speaks to the former YES frontman, turned talkshow host, Rick Wakeman
Swedes Peter Bjorn and John talk about Stockholm pop, and the whistle that circumnavigated the globe
There's a live Session with provocative Canadian popster Bob Wiseman
Half Kiwi band The Veils talk about their third album Sun Gangs
And Troy Ferguson takes a listen to the first album by British lass Emmy The Great, which examines two sides of relationships -- bad and worse
And at 4.10 pm Worst Ever Touring Stories:
As they say, the band that tours together... eventually wants to kill each other. Musicians, some well known, some less so, tell tales of doing time on the road.
What could be worse than being ripped off by your tour manager, being assaulted by small children, having your guitar warp in the blazing sun - or getting an electric shock off it as the rain falls - at an outdoor event?
The answer, it would seem: experiencing 'musical differences' with your bandmates while incarcerated with them in the back of a van, every single day for weeks upon end. As Jean-Paul Satre said, "hell is other people"...
Julie Hill reveals the dodgy dealings, in-fighting and instrument maltreatment that goes hand in hand with being a touring band.
And Swamp fox Tony Joe White talks roots with Nick Bollinger ahead of his NZ Tour.