Music 101 for Saturday 4 April 2009
Saturday 4 April 2009
Progressive rock had it's beginnings in 1969 with debut albums from Genesis and King Crimson - For Access All Areas this week Trevor Reekie gets differing opinions on this loved or loathed musical genre.
Fat Freddy's Drop Live at The Roundhouse (Part 2 of 2)
Recorded at iconic London venue in December 2008, this was the last show in the extensive 'Big BW' European tour.
We attend the re-opening of The Stomach, which has been an important venue and recording studio for young musicians in the Palmerston North region for over 20 years.
We delve into the folk traditions of the North-East of England with Rachel Unthank and the Winterset;
We'll hear from Tama Waipara about the amalgam of sounds on 'Sir+Plus and the Requirements'.
Troy Ferguson reviews the majestic, theatrical pop of Brighton, England's Bat For Lashes.
There's a report on Das Roq Opera, a Dunedin Fringe show with an incredible story, live band, backing dancers and a blingin' Chorus…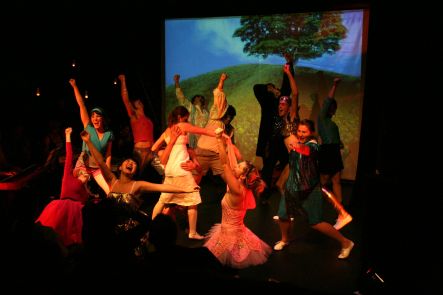 Photo by Pip Walls 2009