Insight for Sunday 24 October 2010
8:12 AM.Sue Ingram asks if New Zealand is getting a reputation for being a difficult place for skilled immigrants to find a job. Audio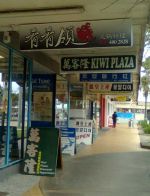 New Zealand depends on immigrants for a quarter of its workforce and spending by people making this country their new home pours millions of dollars in to the economy.
But the global financial crisis is putting the brakes on the number of people coming to work here.
For those who do immigrate many face a discounting of their qualifications and their work experience.
As the economy picks up, will New Zealand find itself on the back foot in the global competition for skills?
Sue Ingram investigates.
Photo: Immigrant businesses constitute an important part of the Auckland economy