Insight for Sunday 17 October 2010
8:12 AM.Matthew Peddie looks at whether alternatives for the pest poison, 1080, are just around the corner Audio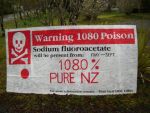 Aerial 1080 operations on the South Island's West Coast this year have been marked by noisy demonstrations from opponents who claim it's inhumane, dangerous and unnecessary.
The Westland District Council has been urged to ban the poison's use and there's also pressure in the United States to close down the single factory where 1080 is manufactured.
The Department of Conservation and the Animal Health Board say aerial 1080 application in the rugged back country is the only way to keep pests under control, to protect native wildlife and keep livestock free of TB.
But with continuing protest about its use, the race is on for scientists to find an alternative.
So how far off is a replacement, and what are the implications for pest control if the use of 1080 was to stop suddenly?
Matthew Peddie investigates.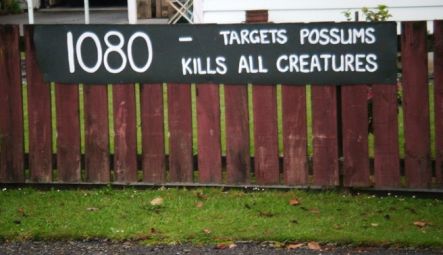 Photos: Protest signs against 1080 are a common sight on the West Coast. Source, Emilia Barr