Insight for Sunday 3 October 2010
8:12 AM.Rowan Quinn asks what the impact of the Auckland super city will be for the rest of the country. Audio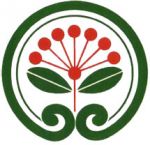 When it come to riches, the government says where Auckland goes, the rest of the country follows.
The new super city has been created to help lift the economic performance of Auckland and therefore New Zealand.
It will be a powerful political entity representing a third of the population, with the new mayor predicted to have political power rivalled only by the Prime Minister.
What will the super city mean for Aucklanders and what are the implications for the rest of the country? Rowan Quinn reports.