Insight for Sunday 19 September 2010
Listen to India's Commonwealth Games: The winners and losers.
Next month's Commonwealth Games, in the Indian capital Delhi, is the largest sporting event ever to be held there, and no expense is being spared to build the appropriate facilities and infrastructure.
But many are questioning whether spending billions of dollars hosting a two-week sporting event is the best use of resources in a city where poverty is entrenched.
As the budget for the Games spirals upwards, the organisers are being accused of hiding the true cost and of diverting funds intended for the very poorest.
Rupa Jha investigates for the BBC World Service.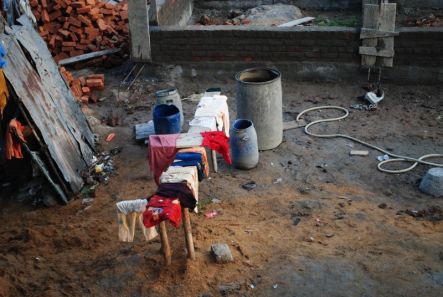 Photos: Top left, the Jawaharlal Nehru Stadium, where the opening ceremony will be held.
Above, an Indian construction site. Source hsohgjd, Stock.xchng