Easter Monday for Monday 9 April 2012
Wake up to encounters with world-class comedians; journeys with Emperor penguins and polar bears; the search for elusive exomoons and a yet to be discovered solar system; and music from up-and-coming Wellington band, My Chameleon.
All that plus a look at world events, a chat with a rising international cricket star and local community fairs, and music to keep you in a holiday mood.
08:10 John Cleese
One of the world's best-loved comedians and actors, John Cleese, talks about his acclaimed career, surviving in the digital age, and his new film, Spud. twitter.com/johncleese
08:30 David Kipping
Astrophysicist David Kipping speaks about the hunt for mysterious exomoons - moons outside our solar system - and what they could tell us about whether or not we're alone in the universe.
09:05 Janey Godley
Scottish comedian and author Janey Godley talks to Chris about her life, career, and misadventures, ahead of her return to New Zealand for the International Comedy Festival later this month.
09:30 The New Zealand Chinese Association's annual sports tournament
This weekend, well over 2000 New Zealanders of Chinese descent have gathered in Auckland for the 64th NZCA annual sports competition, popularly known as "the Easter Tournament". We speak to one of the organisers, Richard Leung.
09:38 My Chameleon - studio session
Wellington indie-folk four-piece band, My Chameleon, speak to Chris Whitta and play a three-song set. My Chameleon are Gemma Minogue, Jemma Irvine, David Yee, and Kim Andrews.
10:05 Doug Allan
After an incredible 25-year career as a wildlife camerman and photographer - during which he has filmed many of the world's most beautiful and dangerous creatures - Doug Allan has written his first book, Freeze Frame: A Wildlife Camerman's Adventures on Ice. Chris talks to Doug about a few of those adventures.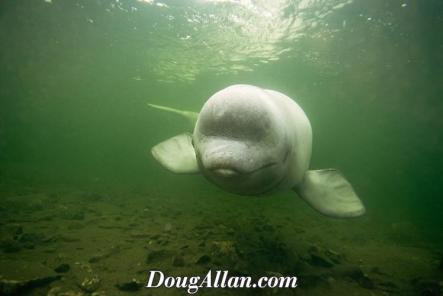 10:30 Ali Clarke
Ali Clarke, historian and the author of Holiday Seasons: Christmas, New Year and Easter in Nineteenth Century New Zealand speaks about the Easter traditions of days gone by.
10:50 Privahini Bradoo
Since finishing her studies at Auckland University, Privahini Bradoo has attained her MBA at Harvard and co-founded BioMine, a green mining start-up aimed at recycling metals from electronic waste. She has recently been named one of the World Economic Forum's global young leaders for 2012.
11:05 Sean Turnell
Sean Turnell, an Associate Professor of Economics at Macquarie University in Australia and an expert on Burma, talks about recent developments in Burma and how seriously we should take the Government's talk of democractic reforms.
11:20 Kane Williamson
Chris interviews young cricketer – and rising star of the Black Caps – Kane Williamson, about his stunning performance against South Africa and his future in cricket.
11:35 Riverton Easter Carnival
We speak to the Riverton Races president, Tommy White, about what's happening at the event today - and his family's involvement in local racing through four generations.
11:50 Lance Herbst
Lance Herbst is one of the architects behind the winning entry to Home New Zealand magazine's 2012 House of the Year Award. He and his wife dreamed up a beautiful Piha bach inspired by a pohutakawa tree.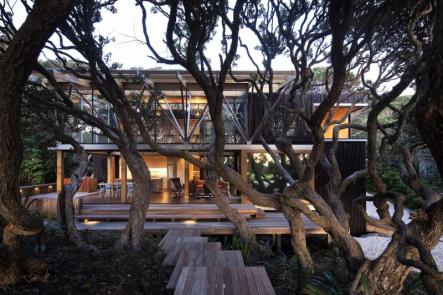 Under Pohutakawa House - photograph by Patrick Reynolds.