Easter Monday for Monday 1 April 2013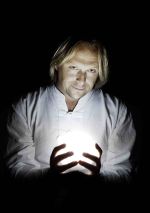 8:10 Tom Binns
British comedian Tom Binns (right) isn't actually a spirit medium – his character, Ian D. Montfort is. But he's gotten so good at the act that audiences believe he's concealing a true psychic gift. Ian channels dead celebrities to reveal awkward truths about your past and find out how your dead pets are doing in the great beyond. With jokes. Fresh from a rave-reviewed BBC2 radio show, Tom Binns is bringing Ian D. Montfort to the New Zealand International Comedy Festival, for shows in Auckland and Wellington.
8:35 Lost Bird
Wellington musician Lost Bird – known by day as Ali Whitton – joins us in the studio for a laid-back acoustic set and a chat about leaving the whirlwind of London for a life in the New Zealand outdoors.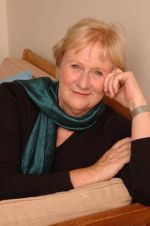 9:05 Tessa Duder
One of New Zealand's most loved writers for young adults, Tessa Duder (left), talks about her best-known work, the Alex quartet, ahead of a 20th anniversary screening of the Alex film, by the Michael King Writers' Centre. Tessa discusses the art of creating heroines for young women, as well as what young people are reading in 2013.
9:40 Stephanie Nolen
Canadian journalist Stephanie Nolen (right) spent years travelling through Africa, conducting the interviews and meticulous research laid out in her book, 28 Stories of AIDS in Africa. For those in the West with disaster fatigue, or who think they already know all there is to know about the problem, 28 Stories paints a hopeful, devastating and nuanced picture of the very different situations facing different African nations in their fight against HIV/AIDS.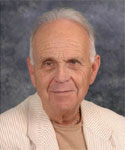 10:05 Stanley Fish
New York Times columnist, former college dean, and public intellectual Stanley Fish (left) once wrote a book called Save the World On Your Own Time, imploring university lecturers to stop trying to create well-rounded citizens and just teach their subjects. He discusses the purpose of a university education, and the future of higher learning.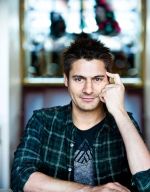 10:30 Danny Bhoy
Scottish Indian comedian Danny Bhoy (right) has built up a huge following in New Zealand and Australia, and once, while performing in the United States, had the opportunity to personally offend Matt Damon. He discusses his career telling funny stories, why kiwis get his Scottish humour, and his experiences writing letters to companies' customer service departments - which form the basis for his latest stand-up show. Danny Bhoy is performing Dear Epson at the New Zealand International Comedy Festival in April and May, visiting Auckland, Wellington, Christchurch and Dunedin.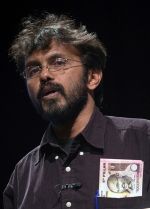 11:05 Vijay Anand
Corruption and the demand for bribes has infiltrated every aspect of Indian life, and is widening the gap between the country's rich, and the middle-class and poor. Campaigner Vijay Anand (left) founded his organisation, Fifth Pillar, to empower ordinary citizens to stand up to corrupt officials, and he now travels around India and the world, educating people about what corruption does to a society.
11:25 Jodi Smith
Killer whale researcher Jodi Smith has recently crowdsourced the funding needed for a project that will create real-time mapping and tracking of endangered pods of orcas. Jodi, who's based in California and studied at Massey University, talks about the importance of knowing more about the movements of orcas, and her organisation Naked Whale Research.

Image courtesy of Naked Whale Research.
11:45 Laurent Loudeac
Laurent Loudeac (below) is the executive chef for Hippopotamus Restaurant at the Museum Art Hotel, Wellington. He's in the studio to save you from a weekend-long Easter egg-only diet, with some recipes you can whip up this afternoon.
Recipes:
Fresh Carpaccio of Salmon with Slivered Fennel, Radish, Watercress
Roast Leg of Lamb Stuffed with Garlic, Parsley And Anchovy Rub, served with Tomatoed Eggplant
Music played in this show
Artist: Vampire Weekend
Song: Ottoman
Comp: Vampire Weekend
Album: Nick and Norah's Infinite Playlist: Original Motion Picture Soundtrack
Label: Atlantic Records
Broadcast Time: 09:34
Artist: M. Ward
Song: Never Had Nobody Like You
Comp: Ward
Album: Hold Time
Label: Spunk
Broadcast Time: 10:07
Artist: The Blow
Song: True Affection
Comp: The Blow
Album: Paper Television
Label: K Records
Broadcast Time: 10:29
Artist: Joy Division
Song: Disorder
Comp: Curtis, Hook, Morris, Sumner
Album: Unknown Pleasures
Label: Qwest
Broadcast Time: 11:20
Artist: Yeah Yeah Yeahs
Song: Hysteric
Comp: Yeah Yeah Yeahs
Album: It's Blitz
Label: Modular
Broadcast Time: 11:40
Artist: Fiona Apple
Song: Hot Knife
Comp: Fiona Apple
Album: The Idler Wheel is Wiser Than the Driver of the Screw and Whipping Cords Will Serve You More Than Ropes Will Ever Do
Label: Epic
Broadcast Time: 11:46
Played during Lost Bird's acoustic set:
Artist: Lost Bird
Song: Ghost Train
Comp: Ali Whitton
Album: n/a
Label: n/a
Broadcast Time: 08:24
Artist: Lost Bird
Song: Woodsmoke Winds and Silver Seas
Comp: Ali Whitton
Album: n/a
Label: n/a
Broadcast Time: 08:41
Artist: Lost Bird
Song: Lion Grizzly Eagle Forest Sea
Comp: Ali Whitton
Album: n/a
Label: n/a
Broadcast Time: 08:46
Artist: Lost Bird
Song: Lost Bird Blues
Comp: Ali Whitton
Album: n/a
Label: n/a
Broadcast Time: 08:51