Arts on Sunday for Sunday 8 December 2013
12:43 Homemade TV drama gets the chop
All last year's homemade TV drama hits – Go Girls, Nothing Trivial and The Almighty Johnsons – are getting the chop. We find out what's going on – is it the end of an era, or just the usual TV turnover?
1:10 At The Movies
The art of backing vocals on the documentary 20 Feet from Stardom.
1:31 Christmas with Celia
We meet some shadow politicians ahead of election year… they're part of a long running political satire at Wellington's Bats Theatre. writer James Nokoise has shown a knack for predicting the fortunes of the politicians they're sending up. Public Service Announcement's Christmas with Celia opens at Bats Theatre in Wellington on Tuesday.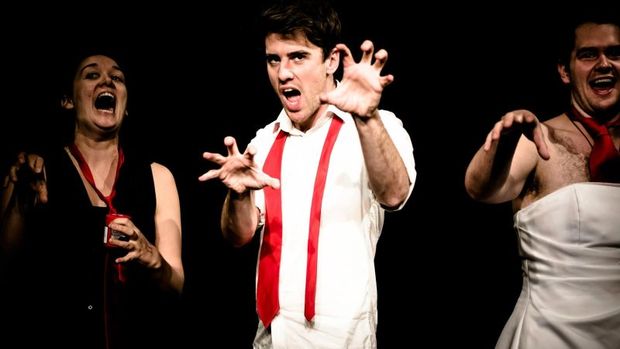 Public Service Announcement's Christmas with Celia.
1:47 Selling Dreams: One Hundred Years of Fashion Photography
David Bailey said he was in the business of 'selling dreams, not clothes". How his designers felt about this approach to priorities is not recorded. That tension between competing art forms is on show in a new exhibition at the Auckland War Memorial Museum. 'Selling Dreams; One Hundred Years of Fashion Photography' comes to Auckland from the Victoria and Albert Museum in London. Pictorial librarian Shaun Higgins and exhibition developer Janneen Love take Justin Gregory on a tour during the installation of the exhibition, and while standing in front of Horst P. Horst's famous Mainbocher Corset, they argue for the importance of photographic art as well as for flogging clothes.


Ronald Traeger, Twiggy wears Twiggy Dresses Battersea Park, London . Unpublished. Fashion Study for British Vogue, Young Idea, July 1967. © Estate of Ronald Traeger / Victoria and Albert Museum, London.
2:05 The Laugh Track
The former CEO of South Pacific Pictures, John Barnett.
2:26 Samoan harpist Natalia Mann
Natalia Mann has returned home to New Zealand after living first in Australia then in Turkey….she started playing the harp when she was just four and says there is no music genre the harp can't tackle.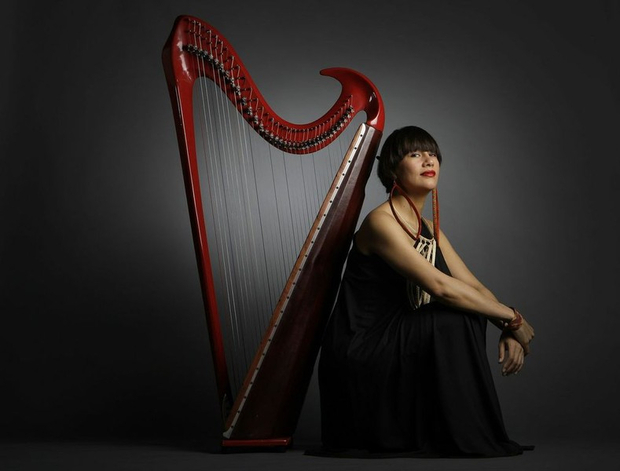 Natalie Mann. Photograph by Nicole Cleary.
2:35 Sport
Fergus Barrowman, the editor of the threatened literary journal Sport tells us what the future holds for it, now Creative New Zealand has cut its funding.
2:45 Janet Frame - The Mijo Tree
Pamela Gordon talks about the final posthumous publication from the estate of her aunt, Janet Frame – The Mijo Tree (published by Penguin).
2:53 Lyricist and singer Martyn Jacques
The falsetto behind The British cult cabaret trio, The Tiger Lillies, which is bringing its macabre rendition of The Rime of the Ancient Mariner to New Zealand for the Arts Festival next year. We hear from lyricist and singer with a distinctive falsetto, Martyn Jacques.

The Tiger Lillies Rime of the Ancient Mariner. Photograph @ Mark Holthusen.
3:05 The Drama Hour
More from the Skin Writing series, and part two of the Chrissie comedy Exit Stage Left, about a dysfunctional theatre company trying to organise the annual Christmas pantomime.