Arts on Sunday for Sunday 1 December 2013
12:43 Design and visual arts at Auckland's Unitec
Unitec in Auckland is shedding staff from its design and visual arts department and bringing in professionals to work with students. We hear from those behind the move and those opposed to it.
1:10 At The Movies with Simon Morris
1:41 TEZA
The Christchurch suburb of New Brighton is seeing an explosion of artistic activity this week. In an empty lot on the main street, the TEZA project is exploring new ways for artists to engage with the public for the common good. It's all about social change, says Mark Amery, who curates TEZA with Sophie Jerram. Mark talks to Justin Gregory and unpacks the project's intriguing title.

The TEZA team in action on the streets of New Brighton.Image courtesy of TEZA.
1:53 LA-based artist Amy Howden-Chapman
Amy Howden-Chapman has, with a collective of artists from the US and NZ, released a new journal. The Distance Plan explores how we are responding to the idea of climate change and why at a personal level it doesn't feel as pressing as it ought.
2:05 The Laugh Track
Actor and playwright, Nic Sampson (below) ahead of the premiere of The Basement's A Christmas Carol in Auckland.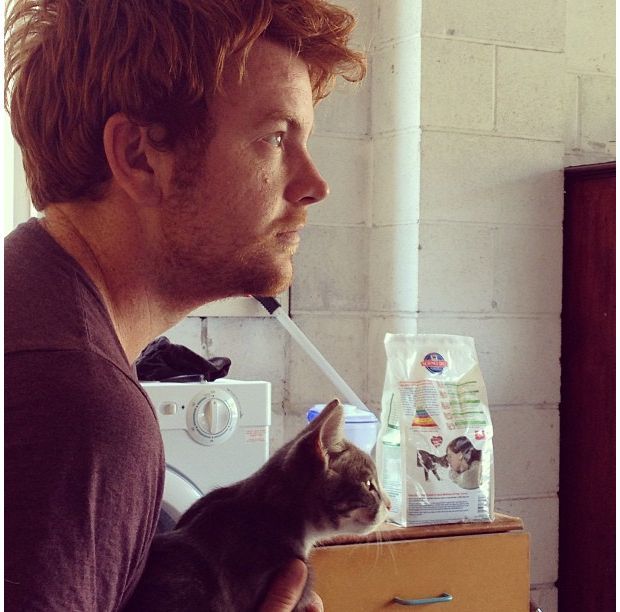 2:22 Opera star Anna Pierard
Anna Pierard is involved in starting up Festival Opera in Hawkes Bay to delight opera lovers and to help disadvantaged young people in the region.
2:27 Barbara Speedy from The Diversions Gallery in Picton
Barbara Speedy from The Diversions Gallery has numerous big name artists on her books and now she's helping them to help emerging artists.


From left: Barbara Speedy wearing a neckpiece by Graham Bennett " Gerda Leenards' Deep Blue Cove in the background; Don Peebles' Relief Painting 1997; and Encompass III by Graham Bennett, plate steel, stainless steel, granodiorite rock.
2:36 Performance poet Dr Selina Tusitala Marsh
Selina Tusitala Marsh (below) writes about her mother's death and how it's affected her and her family, in a new poetry collection called Dark Sparring.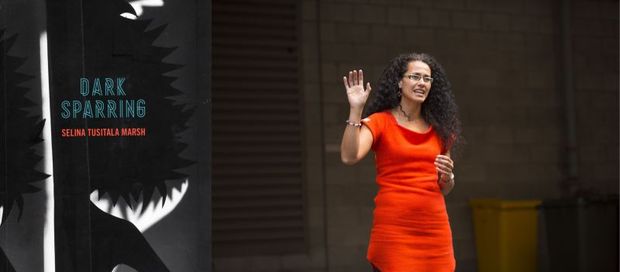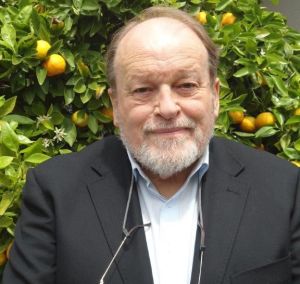 2:48 Book blogger and reviewer Trevor Agnew
Trevor Agnew (right) has received the 2013 Betty Gilderdale Award for distinguished service to children's literature.
3:05 The Drama Hour
The latest series of Skin Writing, and a new series, Exit Stage Left by Simon Leary.