Arts on Sunday for Sunday 15 September 2013
12:43 Film New Zealand
Film New Zealand Chief executive Gisella Carr talks about coming up with new ways of attracting more filmmakers to Aotearoa.
12:48 MTG Hawkes Bay Museum director Douglas Lloyd Jenkins
What a three year, $18 million makeover has achieved for the MTG Hawkes Bay – that's museum theatre gallery in Napier.
1:10 At The Movies
Woody Allen's best movie in years – Blue Jasmine, starring Cate Blanchett.
1:35 Architecture + Women
Architect Lynda Refiti-Simmons (right) from the group Architecture + Women on why we need to get more women to pursue careers in architecture.
1:47 Close to Home
A new exhibition in Auckland is asking young student artists of Pacific Island heritage to discuss identity, environment and the city they live in. It's called Close to Home and Justin Gregory took a peek.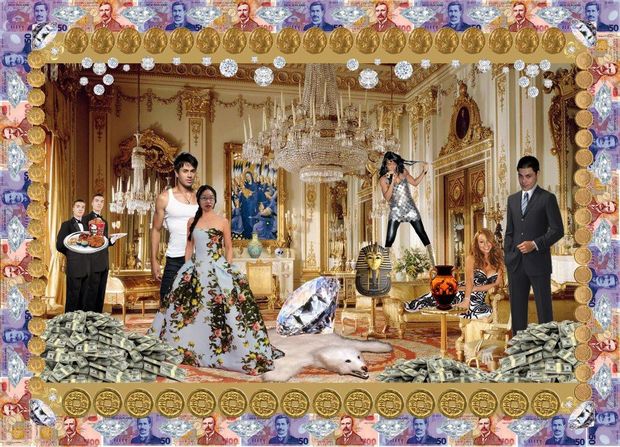 Buckingham Palace by Caleb Satele, from the Close To Home exhibition.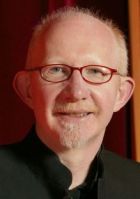 2:05 The Laugh Track
With the Flying Dutchman now underway, conductor and director for Music for New Zealand Opera, Wyn Davies (right) gets a chance to select his favourite comedy tracks.
2:26 The Temple for Christchurch
Next weekend sees the deliberate destruction of a work of art. The Temple for Christchurch is an enormous work, representing the seismic wave of the February 22 earthquake. Made mostly from salvaged wood it's taken a team of volunteers two years to build. But it will meet a fiery end on Saturday night when it is deliberately set alight. Justin Gregory meets the designer and his volunteers with two weeks left until burn day. But when he gets there, none are to be found.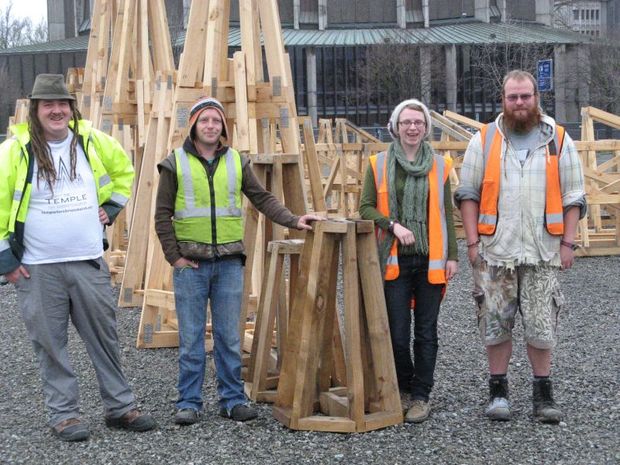 Hippathy Valentine and the Temple Team.
2:35 Damien Wilkins - Max Gate
The author of a novel about some lesser known aspects to the life and death of novelist Thomas Hardy. The novel's called Max Gate and it's published by VUP.


The rehearsed reading of Max Gate at City Gallery Wellington. Images © Matt Bialostocki.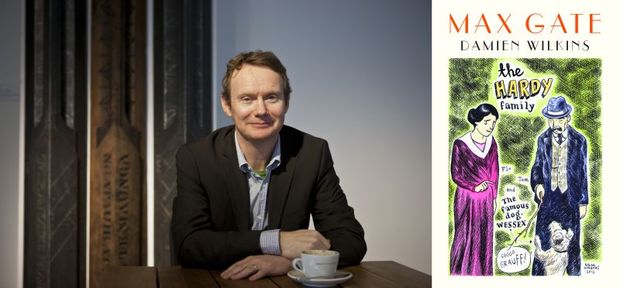 Damien Wilkins. Photograph by Aaron Smale.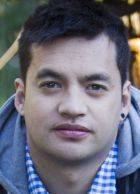 2:45 Scotty Cotter
Scotty Cotter (right) has been acting professionally since he was 16, and after years of being assistant director, he's stepped up to direct a play that tells a Niuean story. It's called Birds, by Diana Fuemanna.
2:53 Dr Who Symphonic Spectacular
Find out about the Daleks, cybermen and weeping angels that are going to be invading Wellington for the Dr Who Symphonic Spectacular at the New Zealand International Arts Festival.

Photo credit: © Sydney Opera House/BBC Worldwide, photographer Daniel Boud.
3:05 The Drama Hour
The final cataclysmic episode of Resistance. The Nobs' plans to impress may not go exactly as planned but the cost to the Resistance may just be too high. And we check in on emerging actor/singer Moana Ete who is very up front about herself in training and about how her first couple of years in the industry have gone.