Arts on Sunday for Sunday 1 September 2013
12:43 Web TV
Most people under 30 hardly watch TV at all, they're simply going on-line - and so are many smart production companies. We are talking about shows like Woodville - snappy 5-minute "webisodes" of a mockumentary that you can only find online. Other web only series include High road, Roseanne Liang's Flat 3 and the Kila Kokonut Krew's The Factory. We chat to Brenda Leeuwenberg, the digital strategist for New Zealand on Air, to Kerry Warkia who's the Production Manager on The Factory and producer of Flat 3, and to Georgiana Taylor, the producer and director of Woodville.
1:10 At The Movies with Simon Morris
1:31 Marking the centenary of the First World War
The details are revealed of two big projects to mark New Zealand's commemoration the centenary of the First World War. We talk to two people closely involved in making WWI documents available on line - David Knight from Archives New Zealand and Sean McMahon from the National Library of New Zealand.
First World War centenary resources can be found at:

Items from the Alexander Turnbull Library and Archives NZ on display.
1:41 Composer John Psathas
John Psathas has composed music for the Olympic Games ceremonies but even that doesn't compare to what he's created for the six person percussion ensemble Strike. He describes Between Zero and One, epic in scale and theme. It will premiere at the Christchurch Arts Festival before, they hope, taking on the world.
Gallery: Between Zero and One in Rehearsal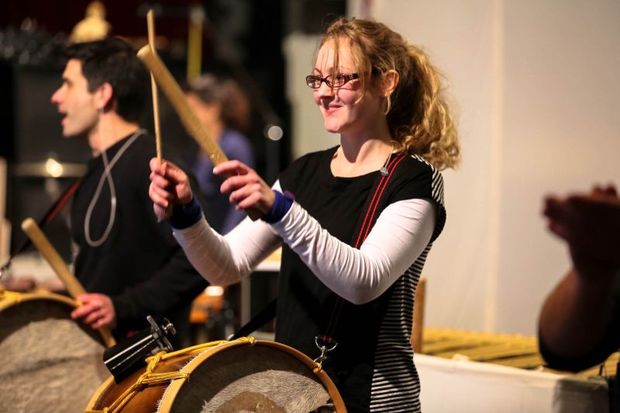 Between Zero and One in Rehearsal. Photo by Mark Westerby.
1:53 Dunedin's Blue Oyster Art Gallery
Blue Oyster Art Gallery reopens in its new digs on Dowling Street – its fourth shift in 14 years. The contemporary gallery's new patch is in the heart of what's become an artist's precinct.
2:05 The Laugh Track
Adam McGrath of Christchurch band The Eastern offers the oddest Laugh Track yet.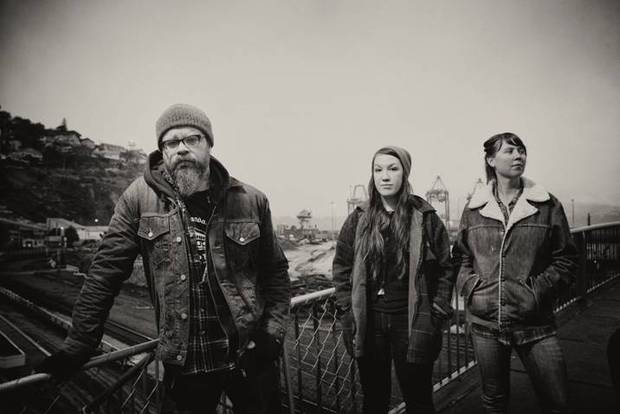 The Eastern.
2:26 Writer Kirsty Gunn
We speak to the big winner at the New Zealand Post Book Awards, Kirsty Gunn, Best Fiction and Book of the Year award winner. Her novel The Big Music references classical highland bagpipe compositions.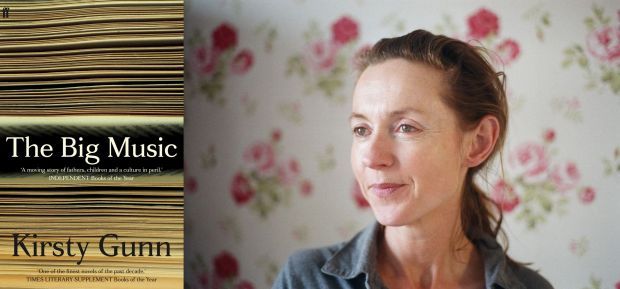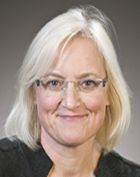 2:35 Edward Eyre and the marriage of the year, 1850
Professor Charlotte Macdonald is researching a remarkable double wedding ceremony in Auckland in 1850. Bishop Selwyn married a Maori couple and a Pakeha couple. It was supposed to be a symbol of faith and a united country. Professor Macdonald is one of the Humanities staff who'll be taking part in Victoria University's Big Day In on Saturday 7 September.
2:45 Gods of the Forest
East meets Westie in a new exhibition of paintings in Auckland by Chinese New Zealand artist Weilun Ha. Traditional Chinese ink landscape techniques capture the flora and fauna of the western Waitakere Ranges in what the artist calls a 'bushwalk' experience. Justin Gregory got his tramping boots on to go visit the Gods of the Forest.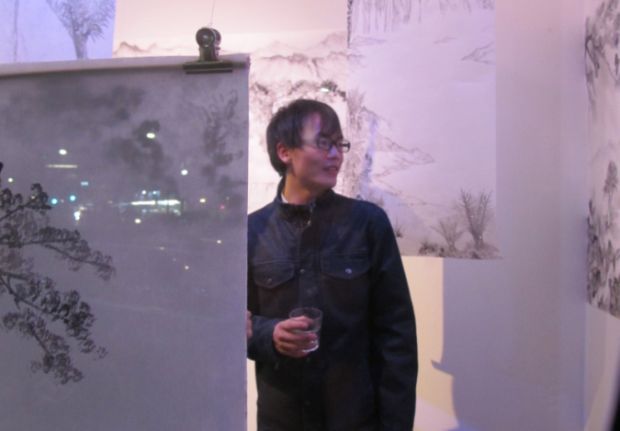 Lingnan artist Weilun Ha. Photo courtesy of Lopdell House Gallery.
3:05 The Drama Hour
Resistance is clearly heading to a violent and shocking end… and the first part of News Bomb by Gary Henderson - what happens to truth when you turn TV news into mere entertainment.