Arts on Sunday for Sunday 18 August 2013
12:43 Libertine Pictures
Master film and TV scriptwriter Neil Cross and his business partner Richard Fletcher set up a very businesslike production house, Libertine Pictures, here in New Zealand.
12:48 Artists address pornography
An exhibition that's looking at pornography from the perspective of a group of artists who want to get people thinking – and talking. Artists Judy Darragh and Lauren Lysaght describe their takes on centrefolds and Adults Only Movies created for A Different view: artists address pornography, which opens on Friday at the Gus Fisher Gallery in Auckland.
1:10 At The Movies with Simon Morris
1:31 The end of one dance era and the start of another….
Footnote's Made In New Zealand series ends after seven glorious years. Deirdre Tarrant started Footnote and the hugely popular series and Sarah Foster has been involved in six of the seven Made in New Zealand shows.

Left: Deirdre Tarrant.
1:45  Gifted
Gifted, Patrick Evan's novel that imagined the writing relationship between literary legends Janet Frame and Frank Sargeson, is turned into a stage play. He talks about adapting the novel and why people need to remember its fiction not fact.
2:05 The Laugh Track
Scottish opera singer Nicky Spence (below) who's starring in Don Giovanni in Christchurch.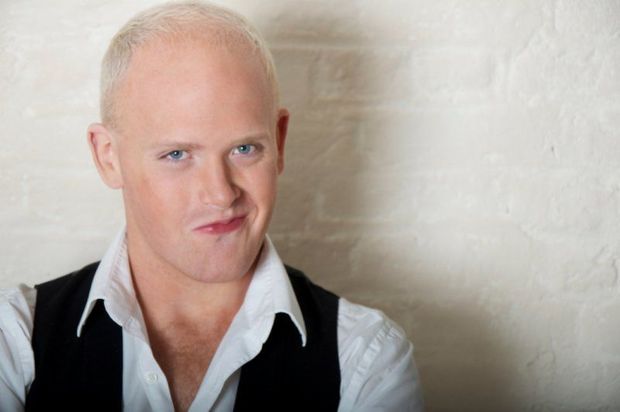 2:26  Composer and brass band fan Don McGlashan
Don McGlashan talks about mucking around with the classics for the upcoming New Zealand Dance Company production of Rotunda. 

Rotunda by the New Zealand Dance Company. Photograph by John McDermott.
2:35 Theatre of the Gods
Expat writer Matt Shirley (below left) on his epic and satirical sci fi novel Theatre of the Gods (written under the alias of Matt Suddain) and published by Random House.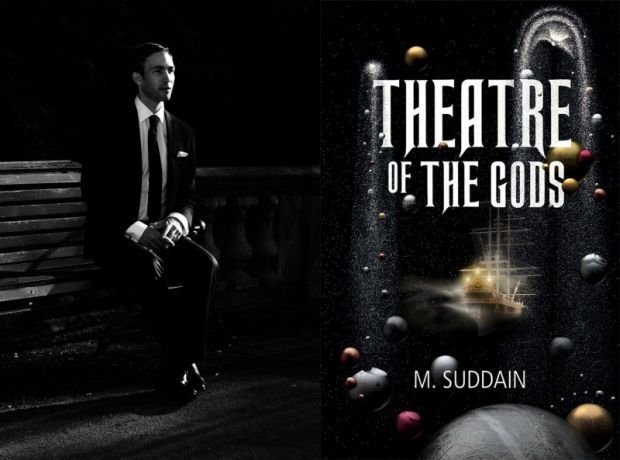 2:45 Us and the Game Industry
A New Zealand made documentary looks into the artistic side to games and the gaming industry. Stephanie Beth's doco Us and the Game Industry has attracted overseas interest and is currently in the New Zealand International Film Festival. 
3:05 The Drama Hour
Another episode of  futuristic serial Resistance, and a New Shorts winning play by Francesca Emms called Mermaid.  Also Down the Lists's Dave Armstrong talks about writing weekly satire under pressure.