Arts on Sunday for Sunday 11 August 2013
12:40 Casting director Tina Cleary
Casting is crucial and we talk to one of the best Kiwis in the business, Tina Cleary from The Casting Company. Tina's up for an Emmy for her work on Jane Campion's TV series, Top of the Lake. She and business partner Miranda Rivers have worked on many of this country's best movies and TV shows.
1:10 At The Movies with Simon Morris
1:35 New Zealand composer Chris Gendall
Chris Gendall gets the biggest commission of his life – creating an opera for the London-based company, Size Zero Opera. It's based on the shooting of Japanese POWs at Feilding during WWII.
1:43 New Arts Icon Ian Athfield
Ian Athfield on his new honour and he talks about this weekend's forum on how architects and designers can help out following natural disasters.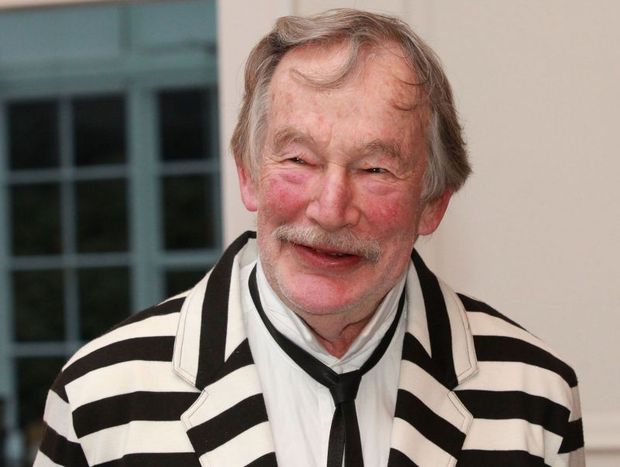 Ian Athfield.
1:50 Are our schools failing our creative kids?
Merryn Dunmill is heavily involved in on line education and she's seeing some schools doing amazing things, while others are struggling because their teachers don't feel confident teaching arts related subjects.
2:05 The Laugh Track
Comedian Alan McElroy shares some of his favourite comedy tracks. He and Vaughan King are appearing in Two Comedians and a Bucket at the Taranaki Arts Festival.

Alan McElroy.
2:26 Motel
Playwrights and filmmakers love seedy motel settings and a new play by April Phillips is no exception. Called simply Motel, it tells four stories set in the same motel room and opens at Auckland's Basement Theatre this week. Justin Gregory caught up with April to ask her about the ambivalence we all towards motels.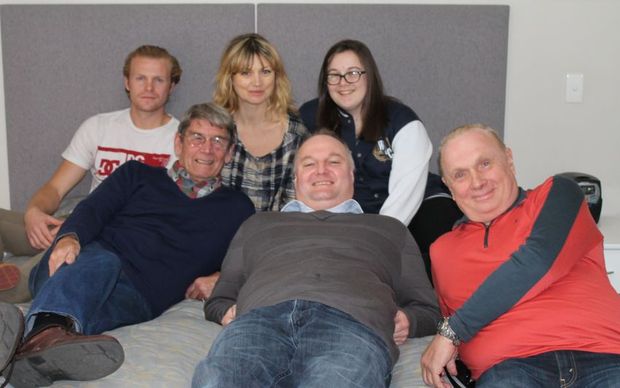 The cast and crew of Motel, hard at work.
2:38 Writer Mee-mee Phipps
Mee-mee Phipps has released the first of a planned trilogy following the fortunes of a Chinese-Maori family, with Memories in the Bone. Some hard copies are available as Seriously Red Books in New Zealand libraries. The book is available on all e-sites and is being distributed by Baker&Taylor and Ingrams Book Distributors.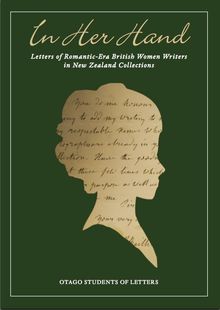 2:50 In Her Hand
Otago University English honours students remind us of the brilliance of some women writers from a century ago whose fame turned into obscurity. The students have ferretted out previously unknown letters and essays by not forgotten writers and put them into a book called In Her Hand. Copies can be bought through the University of Otago
Department of English. For more information contact Thomas McLean: thomas.mclean@otago.ac.nz.
3:05 The Drama Hour
The sci-fi series Resistance continues, plus a Go Solo piece called The Ballad of the Lonely Traveller, written and performed by Tai Berd'ner- Blades.