Arts on Sunday for Sunday 21 July 2013
12:43 The Royal New Zealand Ballet's 60th birthday
We celebrate by chatting to three past prima ballerinas who've danced for the company over three different decades: Yvonne Parnell from the 1970s, Kerry-Ann Gilbert from the 80s and Diana Shand from the 90s.
1:10 At The Movies
A preview of the animation programme at the Film Festival, and animation kings Pixar with the typically fun-packed Monsters University.
1:31 Playground Collective Theatre director and Fulbright Fellow Eleanor Bishop
Eleanor Bishop is working with young people to find out what they really think about alcohol, for a devised production called Like There's No Tomorrow.

Eleanor with the Like There's No Tomorrow cast.
1:41 The Art and Neuroscience Project
Otago University's Brain Health Research Centre and the Dunedin School of Art at the Otago Polytechnic came up with the idea of The Art and Neuroscience Project, which brings together neuroscientists and artists. I spoke to two of the collaborators – artist Amy Moffit and neuroscientist Louise Parr-Brownlie who's trying to improve treatments for patients living with Parkinson's disease.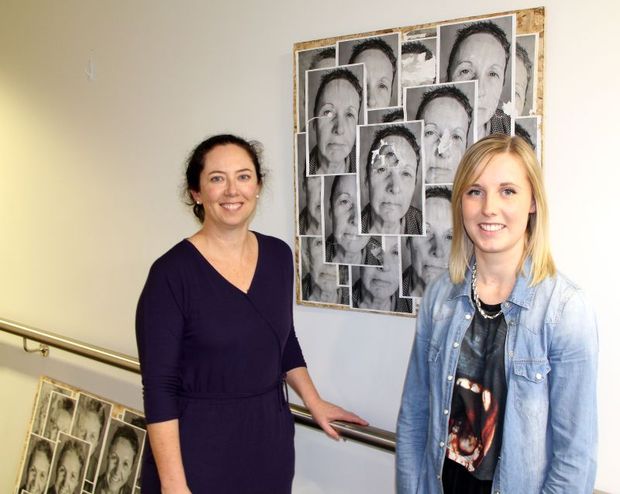 Louise and Amy with one of the artworks Amy has produced.
1:53 We're under way!
Professor Andrew Barrie discusses an exhibition that comes up with ways to keep Christchurch communities together after the loss of so many earthquake damaged parish churches.

Maria View School Pool, West Harbour, Auckland (2010) Andrew Barrie Laboratory.
2:05 The Laugh Track
Music critic Jeremy Taylor (below), talks about his day job at Slow Boat Records.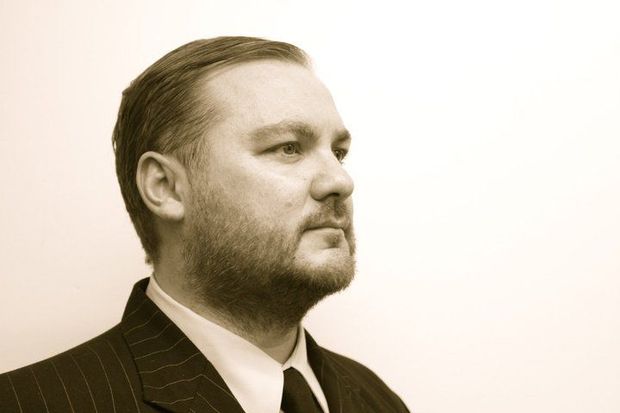 2:26 Il Corsaro
The New Zealand School of Music provides a rare opportunity for Kiwis to see Verdi's opera Il Corsaro in a full-scale production. We talk to two of the young singers, the director and conductor about taking on this new challenge.
2:35 Writer Latika Vasil
Latika Vasil's short story collection is called Rising to the Surface, published by Steele Roberts.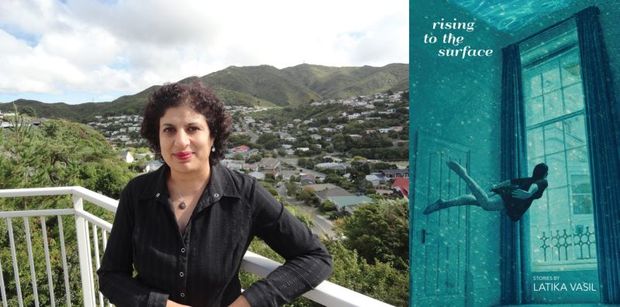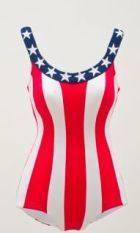 2:45 Californian art and design
Auckland Art Gallery's new exhibition examines the impact of modern West Coast American design on how we all live now. California Design: living in a modern way traces the development of this influential movement from 1930-1965. It features more than 250 iconic objects like Eames chairs, Levi Strauss clothing – and the ultimate Californian girl, the Barbie Doll. Curator Staci Steinberger, who helped develop the exhibition at its home at the Los Angeles County Museum of Art, took Justin Gregory on a tour.
Pictured: Woman's swimsuit, 1961
Credit: Mary Ann DeWeese (1913–1993, active Los Angeles)
Woman's swimsuit, 1961
Spandex, Lycra
LACMA, Gift of Mary Ann DeWeese, DeWeese Designs
3:05 The Drama Hour
Two brand new and very, very different series this week – Resistance, by emerging writer Rebecca Barnes, is a seven-part series set in a future New Zealand; and Dead Man's Shoes, by quirky word-master Steve Danby, is a three-part series set during World War II.