Arts on Sunday for Sunday 28 July 2013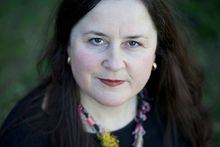 12:43 Photographer Ann Shelton
An exhibition at the Sarjeant Gallery called City of Gold and Lead by photographer Ann Shelton includes photos of leftover bits from the old Whanganui Computer centre. Ann has also restored the name of a former disgraced Whanganui Mayor engraved on the Gallery's foundation stone.
Gallery: City of Gold and Lead
12:48 Preserving New Zealand Music History
Flying Nun Records founder Roger Shepherd is working with Film Archives to try to preserve New Zealand's music history. Many master tapes have already been lost but it's not too late to save what remains. 

Left: Steriogram, "Walkie Talkie Man," 2003. Images courtesy of Universal Music.
1:10 At The Movies
1:31 Giselle - The Movie
Filmmaker Toa Fraser and his producer Matthew Metcalfe describes how a film like the upcoming Giselle is achieved. It's screening at the New Zealand International Film Festival.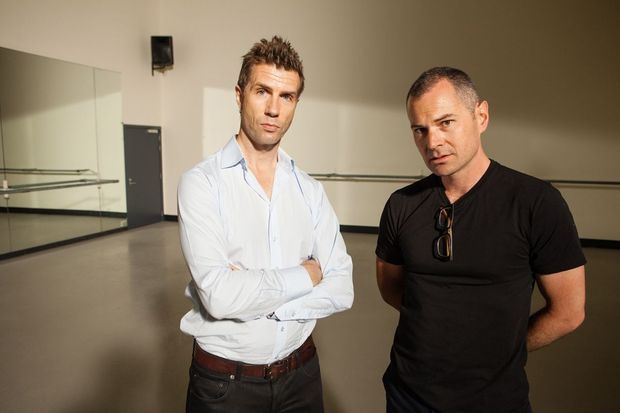 Matthew Metcalfe and Toa Fraser.
1:50 The Royal New Zealand Ballet at 60
Ballet has played a pivotal role in Ann Rowse's life, first as a dancer, then managing the New Zealand School of Ballet. Now she's co-edited a book about the Royal New Zealand Ballet company's 60 year history.
The Royal New Zealand Ballet at 60 published by Victoria University Press
Radio New Zealand's website features a special collection of interviews including:
2:05 The Laugh Track
Author, playwright and screenwriter Duncan Sarkies talks about his latest novel The Demolition of the Century, published by Penguin.

Photograph of Duncan Sarkies by Matt Grace.
2:26 Public Loos
We do public toilets well in this country – think Hundertwasser in Kawakawa or the surreal, sculptural ones in Matakana. And soon, we could be adding Piha to the list. A new toilet is due to be built in Piha's Domain and the local board's first priority was to find an artist to enhance it. They might just have the right woman for the job with Ruby Oakley.
2:38 Author Sandi Hall
Paekakariki and some of its real life residents have starring roles in Sandi Hall's latest novel, Paekakariki Mischief, published by Alwyn Books.
2:55 Writer and Artist Elizabeth Cunnane
Hamilton glass artist and writer Elizabeth Cunnane discusses her short story collection, After, which is a Steele Roberts publication.
3:05 The Drama Hour
Continuing our new series Resistance and Dead Man's Shoes and we talk to Steve Danby, writer of Dead Man's Shoes.